A GoPride Interview
Carlton Wilborn
Striking a Pose with Carlton Wilborn
It rare to have something that you can address your demons and heal them.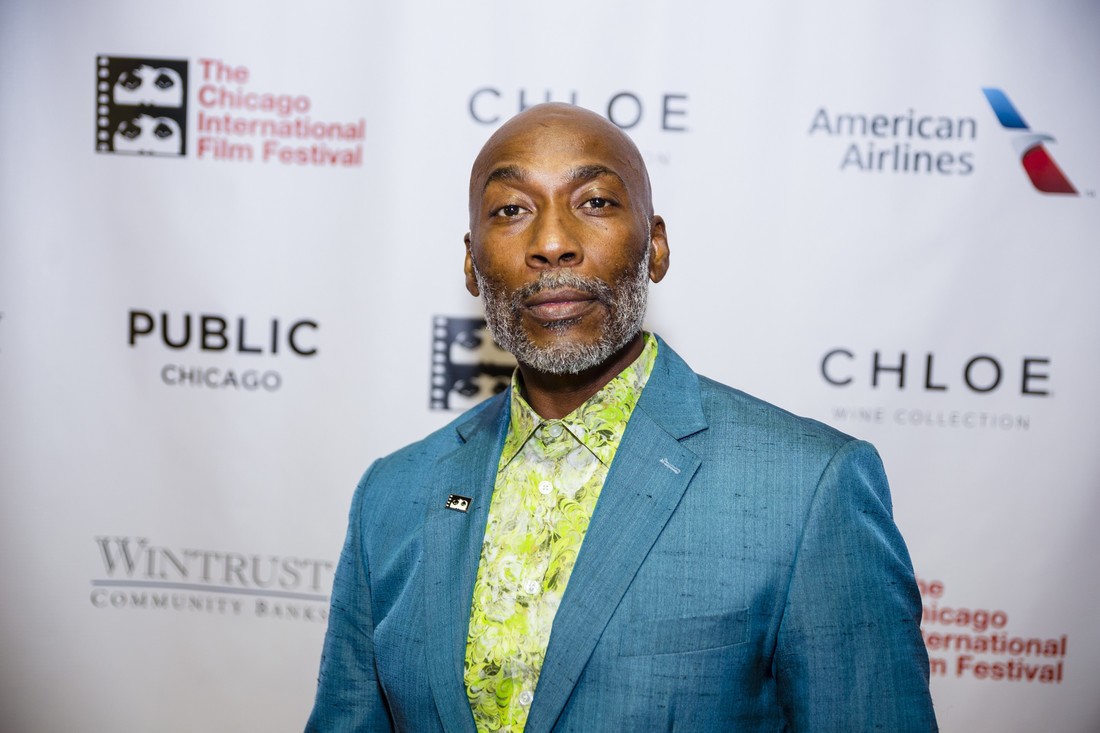 Madonna's principal dancers make a documentary called Strike a Pose
Dancer Carlton Wilborn vogued his way to the top as a Madonna on several tours such as Blond Ambition and The Girlie Show. Seven of the her dancers including Wilborn were heavily featured in the film Truth or Dare. 
He reunites 25 years later with his fellow dancers for a new documentary called Strike a Pose. Nunn talked to him upon arrival for the Chicago International Film Festival. 
JN: (Jerry Nunn) Hi, Carlton. Are you from Chicago originally?
CW: (Carlton Wilborn) Yes, I grew up in the South Side. I went to Whitney Young Magnet High School. Michelle Obama was in the exact same class. She started out as a dancer and we took dance classes.
Anyways, after Whitney Young I joined Hubbard Street Dance Company in 1982. I stayed with them as a principal dancer for about five years. 
JN: How did you land the Blond Ambition Tour?
CW: It was through an audition. There was something posted in the trades. They were looking for fierce male dancers. About 1,000 men in LA showed up for that audition. She did cuts and I made it through. 
JN: It changed your life…
CW: It did change my life. I wanted to get away from that identity for so many years. Strike a Pose now reintroduces it and takes it to the next level again. At this point I have complete homage to her for the opportunity. It was a game changer for my future. 
JN: After everything was over did you hear from her much?
CW: So that is a bit of a myth. I was in contact with her because I did the Girlie Show. I was starring a show for the New York Shakespeare Theatre and stayed at her house for the rehearsals. 
People like to do that to her and say she is harsh. That is not what she's about. 
JN: Did you have a best friend out of the Madonna dancers?
CW: Kevin Stea is my bestie, the three of us that live in New York, myself, Kevin Stea, and Luis Camacho. I the last seven years Kevin and I became super close. He is really on his game. He is consistent in character and very solid as a businessman. He has worked with Gaga. 
JN: What do you think of Lady Gaga?
CW: I love her. I bowed down to her when she did The Sound of Music. She has a solid classical voice and knows how to use it.
JN: I really liked Madonna's backup singer Donna De Lory as an interview. 
CW: She is lovely. I just got to hang with her because we did a screening at Outfest in LA. We invited both Niki and Donna. We had dinner and got to catch up. She is doing well. She has great music. 
JN: How challenging was it for you to come out about having AIDS. 
CW: It was hard. The vehicle in which I decided to peel that onion was through my first book that I wrote in 2007 called Front & Center: How I Learned to Live There. It was an autobiography. I wrote it because I wanted people to know about it. I didn't want to go through questions about it such as dating or how I would be treated. I wanted to have something out there that people could decide how they felt about it. 
I'm grateful I did it and it catapulted me forward. It has been an incremental experience until Strike a Pose. It rare to have something that you can address your demons and heal them. That is what this project has done. 
I'm a new man after this year because of Strike a Pose. 
JN: How did you become a life coach?
CW: I have known since I was eight years old that I was meant to be speaking to thousands of people. Over the years I have always been aware of it. When I wrote my first book I positioned it so I could be on the speaking circuit, and reach a cross section of people. Inside the book there is a lot of personal development. 
I made my first life coach curriculum in 2011. I started doing that with workshops and private clients. I rebooted and rebranded the whole thing in 2013. It is called Danceformation. I have created the first ever movement based life coaching program. 
I mainly do events. I launched in LA and then took a five day trip to Hawaii. It was phenomenal. People flew from all over the world for it. I have done some things in Chicago with it. Amsterdam is interested in setting it up as a docu-series. 
JN: What are your plans for the rest of the year?
CW: I'm riding out the press for this, which will take me until the end of the year. I have two other TV projects that are being pitched. I am currently starring in a movie on Lifetime called Troubled Child. The director from that and I hit it off so we are creating a scripted show about my life. It will be based in Chicago. We will start pitching that. 
JN: So you have no beef with Madonna?
CW: There is no beef. We don't do that. It is interesting what people what to say. Speaking for myself and the other guys, everyone is into everybody feeling good, including her. We had a really amazing opportunity given to us by her that changed the game for us. To have Strike a Pose linked to her after 25 years and have relevance with millennials, we are inside an experience that no dancer in history has ever had. I am in gratitude. 
The lasting thing for me to say to people is stay in the hope for whatever your dreams are. The way Strike a Pose has gifted us no one saw coming. Stay in the faith game because it works! 
Strike a Pose plays at the Chicago International Film Festival, visit chicagofilmfestival.com for a complete schedule.
Interviewed by Jerry Nunn. Jerry Nunn is a contributing writer to the GoPride Network. His work is also featured in Windy City Times, Nightspots Magazine and syndicated nationally. Follow @jerrynunn