D.S. Tequila Co. shutters after 14 years in Lakeview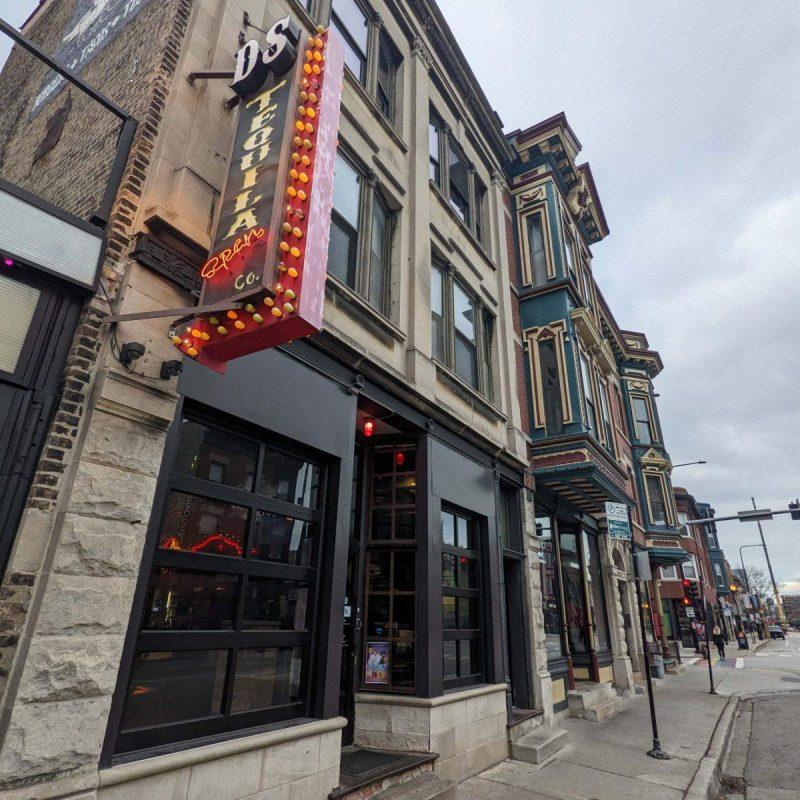 d.s. tequila co. closing nov. 5
photo credit // northalsted.com
The popular tex-mex restaurant and bar will close on Nov. 5
D.S. Tequila Co. is closing next weekend after 14 years in Chicago's Northalsted neighborhood, owners confirmed Friday.
Co-owner John Dalton told GoPride.com the popular bar and restaurant will close after service Nov. 5, but will remain open for special events through the fall and winter as a search for new owners begins.
"For those who have dreamed of owning a tavern or restaurant, this is your chance," the business posted on social media. "We cherish the memories we have created with all of you, and we can't wait to see what the future holds for our beloved establishment."
D.S. Tequila, 3352 N. Halsted St., is a popular stop in Chicago's LGBTQ neighborhood, especially for drag shows, drag brunches, late-night shenanigans, and much more.
The space is the concept of Dalton and co-owner Stu Zirin. The business duo previously owned
Crispy Chicks
, Fajita Factory,
Dive Bar
, mEAT, winebar and
Minibar
along the North Halsted entertainment strip.
Zirin moved to Puerto Rico in 2021. At that time, GoPride.com asked his legacy to this city's LGBTQ community, Zirin said it includes maintaining the history of North Halsted Street.
"The geographic area of North Halsted played a major role in the coming-out process,"
he said
. "Boystown, as it was (known), was the area where LGBTQ people could live and socialize before there was acceptance by the mainstream. I don't think people realize just how important North Halsted Street was in the process. We have a vibrant street that marks our heritage, and I am proud that I focused my time and efforts to continuing this legacy."
Related:
D.S. Tequila Co. owners leave legacy on North Halsted Street
"It's been very emotional," Dalton told GoPride.com.