D.S. Tequila Co. owners leave legacy on North Halsted Street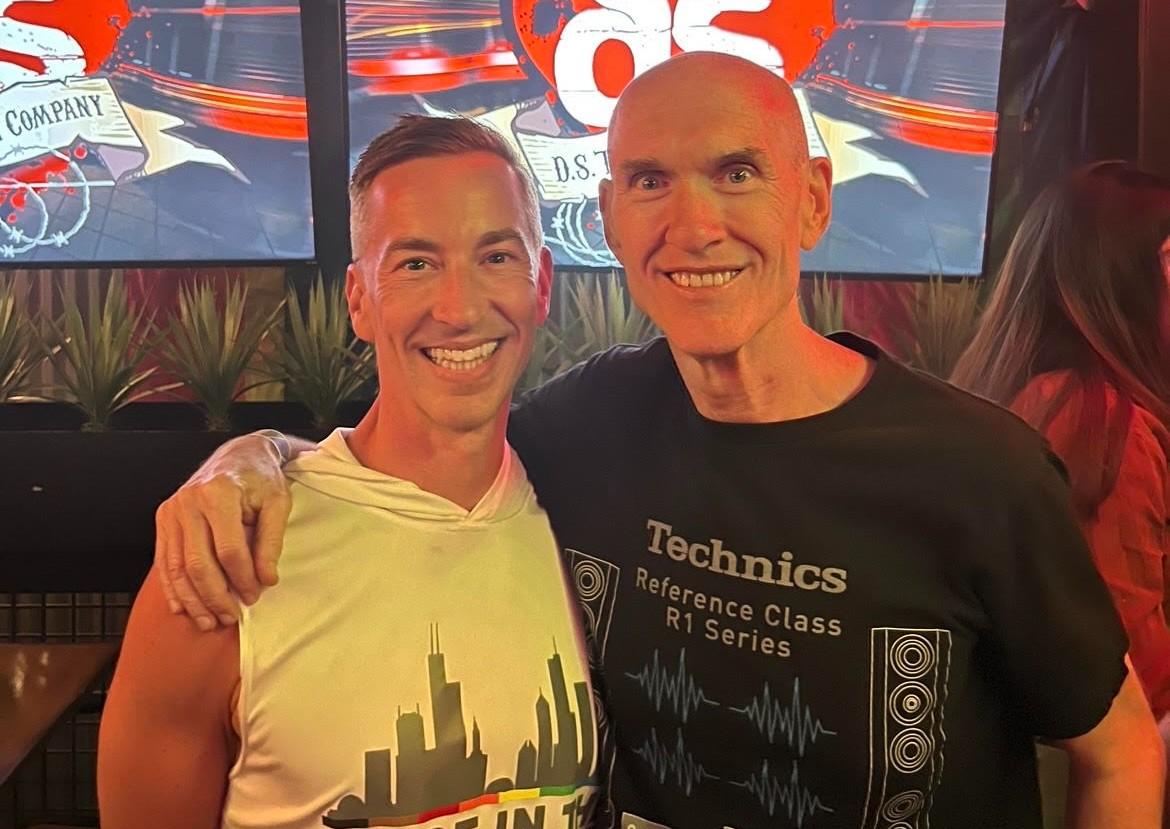 john dalton and stu zirin
'It's been very emotional,' says D.S Tequila Co. co-owner John Dalton
The D.S. Tequila Company in the Lakeview area commonly called Boystown will soon take its place alongside such past Chicago LGBTQ iconic establishments as
Spin Nightclub
, Hunter's Nightclub (or Phoenix, as it was later known), Manhole, Crew and Cocktail, among others.
The popular, trendy, innovative D.S. is closing on November 5, but will be open for confirmed special events (for drinks only) through the fall and winter as a search for new owners begins.
Co-owner Stu Zirin
moved out of Chicago in 2021
and now wants to move on with his life in Puerto Rico. Closing D.S. is "pretty much the only way to do that," said co-owner John Dalton.
Zirin and Dalton had quite a legacy in Boystown, with D.S. being their eighth – and final – entertainment establishment to close. They also were the owners of
Crispy Chicks
, Fajita Factory,
Dive Bar
, mEAT, winebar and
Minibar
along the North Halsted entertainment strip.
They have been considering options, including closing D.S., for the past 10 months – and the official announcement was made Friday, October 27 via social media.
"It's been very emotional," said Dalton, who has worked in Boystown for 25 years and has lived in Chicago for the past 28 years. "But you have to embrace the amazing experiences and times we've have, things we've done, people I've worked with … and we concentrate on that."
Dalton said they are looking for a buyer for the property and the business. "We don't feel operating through winter is the necessary move," he said.
But he will consider opening for future events or parties. For instance, if someone wants to rent the space for a New Year's Eve party, they will consider it.
Simply adding a financial investor is not an option, Dalton said.
"I'm looking to move as well. My husband and I also want to start a new chapter in another city and be closer to family," Dalton said.
Ironically, Dalton met his husband at D.S. in 2016 and they were married in 2017.
"It's definitely been fun to have been a part of the magic of people's lives," Dalton said. "I saw my (then-future) husband one night at
Sidetrack
but didn't get to talk to him that night. Later, Eoin Morrissey arrived at D.S.
"I ran up (to Eoin), introduced myself and bought him a margarita," said Dalton, who obviously was able to simply have the bartender hand him the margarita.
Morrissey was baffled and asked, "How did you have a margarita just given to you?"
Dalton replied, "Well, when you're the owner, you can do that."
They went on a date about a week later and were engaged in about six months.
"There are so many D.S. highlights, including its multitude of varying concepts," Dalton said. "Market Days is my favorite event, every year, especially at D.S. The legacy we leave behind from D.S. includes all the managers, chefs, staff and of course (patrons).
"With all the eight places (we've owned) in Boystown, we always tried to create an uplifting and new atmosphere, one that had been done before – from fast casual to more formal dining to inventive food concepts. MEAT is up there among my favorite concepts that we created.
I really hope a lot of people can stop by D.S. before November 5th. We have a lot of people to thank and say goodbye to."