Brazilian DJ Allison Nunes brings the sounds of Sao Paulo to Hydrate's Market Days Weekend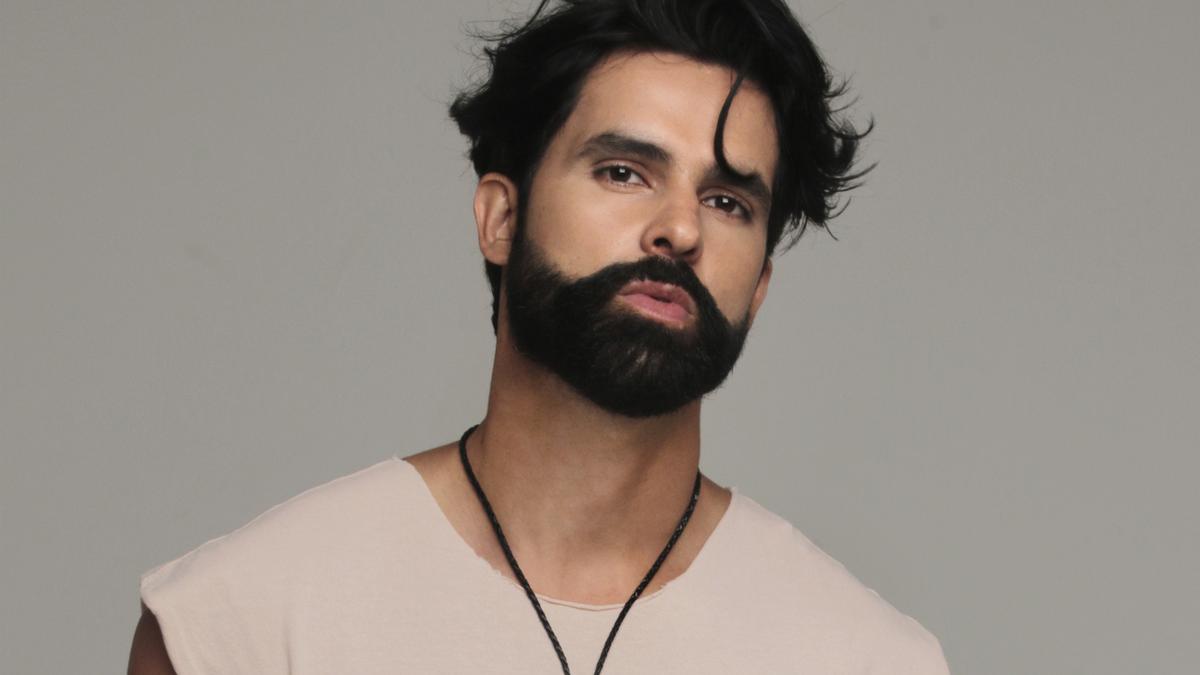 "Chicago is one of the places I've always dreamed of visiting, mainly because of all the history that Chicago represents for house music," says Nunes
The sounds of São Paulo will echo through the streets of Chicago's Lakeview neighborhood on Friday night, August 11, when Brazil-based DJ Allison Ricardo Nunes makes his debut at
Hydrate Nightclub
(3458 N. Halsted Street) in the neighborhood commonly called Boystown.
"Chicago is one of the places I've always dreamed of visiting, mainly because of all the history that Chicago represents for house music. I'm very happy with the opportunity," to spin at Hydrate, Nunes said. "Hydrate is a reference when we talk about clubs in the USA; it is an honor to be able to debut in such a legendary club.
"I believe the city will be very crowded, and certainly the track too. I love a track with a lot of people, a lot of energy. I'm very excited."
When asked about Northalsted Market Days, Nunes simply said: "I know it's one of the biggest street festivals, involving art, food, music and dance."
Market Days (August 12-13) is the Midwest's largest street festival with annual attendance exceeding 100,000 people over the two-day event. 
"My stay will be very short; from Chicago I'm going to Barcelona, but I hope to be able to walk and get to know the city a little, go to a good restaurant, and be able to see the city from above," said Nunes, 34, celebrating 10 years as a DJ.
"I've always worked, since I was 14, but I was never happy. Since that time, I also researched and downloaded music for my brother-in-law who also is a DJ, and each time I got involved and fell in love with the world of music. However, this period even made the decision to study to be a DJ took a few years, enough time for me to know that music was the path I wanted to follow."
His first DJ gig was at a friend's birthday, with the party at a hotel pool. "At the time, I was still using CDs," he said. "It wasn't the best set, but seeing people happy and dancing to my music was enough for me to move on and study more.
Nunes' only residency is at the annual Hell & Heaven Festival, which is "my favorite place to play," he said.
"I have many memories (as a DJ) – from small parties to big festivals. But the main one was at the 2015 carnival, in the city of Florianópolis, playing for thousands of people on the beach. It was a very special moment I will never forget," said Nunes, who delivers a mix of house, tech house and melodic sounds – and certainly tribal house.
"I have had many inspirations as a DJ, but the first DJ I heard play was my brother-in-law, Flávio, who was responsible for teaching me the first steps about mixing. Today what inspires me is to see the public happy with my music.
Now Spinning … DJ Allison NunesFavorite DJ:
Steve Angelo
Three DJs To Watch:
John W, Jerac and Paulo Fragoso
A Good DJ:
"Study! A good DJ also needs hours on the dance floor with an audience."
Drinking In The DJ Booth:
Water, Red Bull and sometimes vodka or a gin tonic.
Favorite Actor:
Rodrigo Santoro
Favorite Movie:
Gladiator
Favorite Sport:
Soccer
Favorite Pro Athlete:
Ayrton Senna
Hobbies:
"I like being in contact with nature; that's what I like most when I'm not working."
Little-known Fact:
"Before becoming a DJ, I worked as a security agent in a prison unit."
Follow Allison Nunes on Instagram. Listen to Allison Nunes on SoundCloud.Purchase VIP tickets to Hydrate's Market Days Weekend featuring Allison Nunes (Friday, Aug. 11), Dan Slater (Saturday, Aug. 12), and Ethan Cole and Karsten Sollors (Sunday, Aug. 13). 
Related: 
Superstar DJ Dan Slater set for Market Days Weekend at Hydrate
Related: 
Meet the DJs bringing the music to Market Days Weekend
Chicago's LGBTQ calendar is on GoPride.com