Dance Now Dan Slater: Superstar DJ set for Market Days Weekend at Hydrate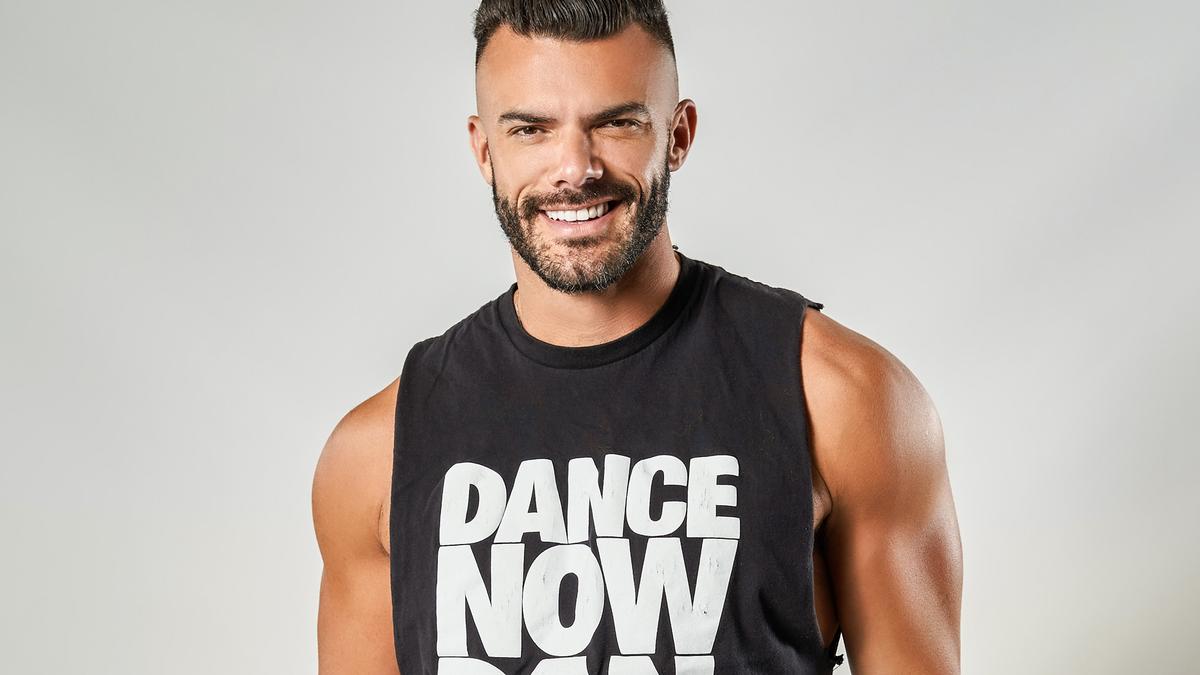 '(Just) thinking about this makes me smile and excited. I love the Hydrate family and the energy in Chicago,' says Slater
DJ Dan Slater makes his third appearance at the annual Northalsted Market Days, spinning at
Hydrate Nightclub
(3458 N. Halsted Avenue) on Saturday night, August 12.
"(Just) thinking about this makes me smile and excited. I love the Hydrate family and the energy in Chicago, especially during Market Days," said the muscle-packed Slater, who turned 41 on July 26 – and has been DJing worldwide for 11 years. He spins monthly in Los Angeles, Boston, Washington D.C., Detroit and elsewhere.
Slater was on-stage in Chicago during Market Days in 2019 and 2022. He also was spinning at Hydrate this past April.
Northalsted Market Days is a 2-day live music street festival in Chicago's Northalsted neighborhood, commonly called Boystown. Market Days features an all-day lineup of live music on five stages, 250+ vendors, food and drink, dance exhibitions, drag performance and more."
More than 100,000 are expected to attend Market Days.
Related:
Market Days events and parties
"I've been living in the U.S. for nearly 10 years. I almost moved to Chicago in 2017 but ended up in Miami. Chicago always will have a special place in my heart," said Slater, an Australia native.
"When I'm not working, I like to have a very relaxed life: cooking meals at home, (going to the) gym, (watching) trashy reality TV, and regular yoga/meditation sessions."
Slater is one of the most popular circuit DJs, delivering perfect beats with a chiseled chest to draw eyes from the dance floor.
"Depending on the event, I always make sure I have new tracks and visuals to create a new experience for both people attending the event and myself," Slater said. "I make sure I'm well rested and stretch before each performance."
Now Spinning … DJ Dan SlaterClothing Line (
DanceNowDanSlater.com
):
"I've designed two collections so far, DANCE NOW 1.0 and DANCE NOW 2.0. Hopefully I can drop some limited-edition pieces soon."
Favorite DJs:
Kaskade, Oliver Heldens and Purple Disco Machine
Favorite Chicago Restaurants:
Summer House Santa Monica and Replay Beer & Bourbon
Chicago O'Hare International Airport:
"(I am) very happy that it's finally getting a remodel."
When Flying, Aisle or Window Seat:
"Aisle, for sure."
When Flying:
"I totally disconnect. It's my time to relax, eat, sleep and watch movies."
Dream Vacation Destination:
South Africa
Funniest DJ Moment:
"Oh lord, I definitely don't want to share this publicly right now, (but) my inner circle knows … it was (at) 2022 San Francisco Pride."
More Dan Slater:
Website:
DJDanSlater.com
Merchandise:
DanceNowDanSlater.com
Facebook:
facebook.com/DJDanSlater
Instagram:
instagram.com/danielsl8r
Twitter:
twitter.com/danielsl8r
SoundCloud: 
soundcloud.com/danielsl8r
Related: 
Brazilian DJ Allison Nunes brings the sounds of Sao Paulo to Hydrate's Market Days Weekend
Purchase VIP tickets to Hydrate's Market Days Weekend featuring Allison Nunes (Friday, Aug. 11), Dan Slater (Saturday, Aug. 12), and Ethan Cole and Karsten Sollors (Sunday, Aug. 13). 
Related: 
Meet the DJs bringing the music to Market Days Weekend
Chicago's LGBTQ calendar is on GoPride.com