DJ Danny Verde is bringing the sounds of South Florida to Market Days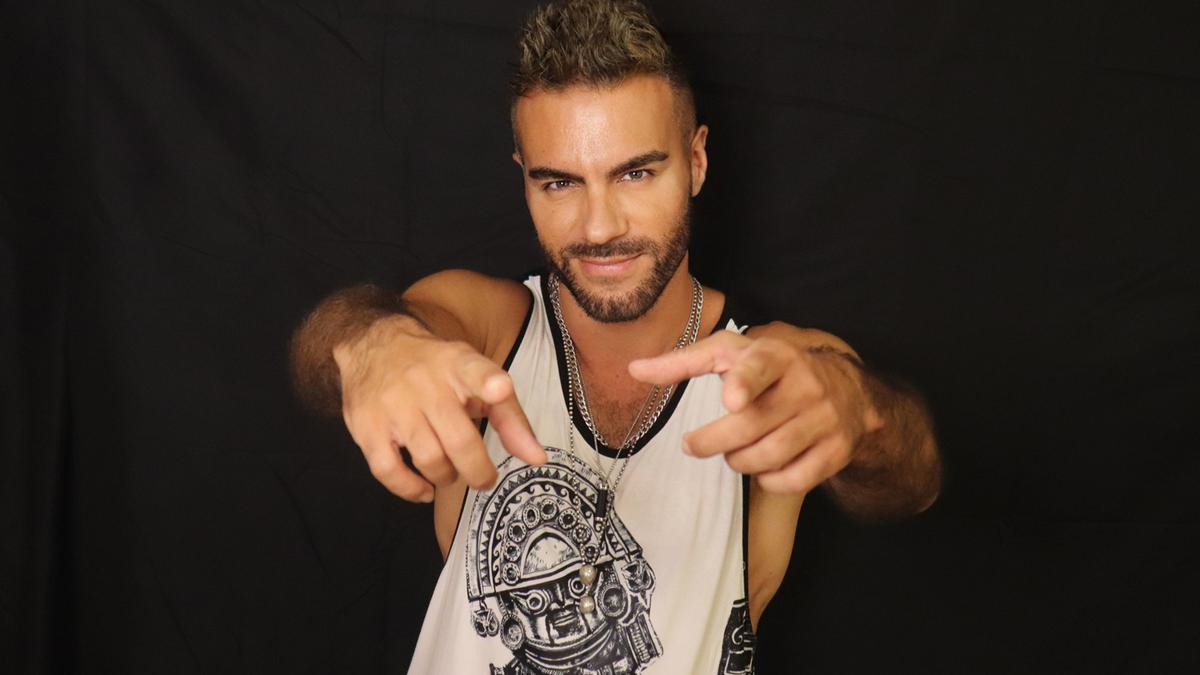 'Music has always been my passion,' says Verde
Danny Verde is bringing the sounds of South Florida to Chicago for Northalsted Market Days, spinning on the Hydrate Stage on Saturday, August 12.
"I've been playing at Hydrate for years and really love (
Hydrate Nightclub
) and its extended set hours, usually from 11 p.m. to 5 a.m., which is always a journey," Verde said. "Time flies so fast and that's where you can set different moods for the night and make the crowd enjoy the whole experience. 
"Last year, I had one of the greatest experiences playing for seven hours at Market Days and everything was so smooth, and the crowd was so supportive and energetic. I wasn't even tired at the end of such a long set.
"I have gotten to know so many people in Chicago throughout the years. Every time I'm in town, regardless of the weather, the room is always packed, and packed early."
Related: 
Market Days Weekend events and parties
Verde, who lives in Miami Beach, by way of Italy, is a resident DJ at numerous clubs and parties across the U.S., including Los Angeles, Boston, Dallas and San Francisco.
His first DJ gig was at a fair – at age 13.
"Music has always been my passion," he said. "I used to play a little keyboard, then took piano classes, a few guitar classes and even clarinet classes. I should have been part of my hometown band, according to my parents' expectations.
"I never considered becoming a professional DJ because I was already a producer, but then in 2007, I met Phil Romano who was already a renowned DJ. He was so supportive of my productions and asked me, 'Your productions are so good, why aren't you DJing??'"
Verde replied, "I never thought about it."
Romano eventually gave Verde a gig at a party in Rome in 2008.
Now Spinning … DJ Danny VerdeA Good DJ:
A mix of good melody and good beats. "I love mixing different genres, starting off (with) tech-house vibes, merging into vocal and getting into groovy darkest hours beats … that's my idea of a journey! I look at the crowd at every transition to check out the temperature of the floor ... and when I feel the time's right time, I drop something unexpected to make the room go wild."
Favorite DJs:
John Summit, Mark Knight and Tom Stephan
Three DJs To Watch:
Isak Salazar, Luis Vasquez and Israel Orona
All-Time Favorite DJing Gig
: Playing at Mardi Gras Sydney in 2015 for thousands after David Morales. "On that occasion, I was sharing the deck with Steven Redant. We had released a new single 'Arriba Maricones,'featuring Nina Flowers and in collaboration with Sagi Kariv. Go check it out."
Drinking In The DJ Booth:
Vodka, pineapple juice and water
Favorite Actress:
Jennifer Lopez
Favorite TV Show:
Black Mirror 
Favorite Sport:
"I only watch the soccer World Cup, if Italy is playing in the finals."
Hobbies:
"Recently, I found that I enjoy cooking, which helps me relax. I also enjoy working out … I need to burn all those calories after those delicious pasta recipes."
If I wasn't a DJ …
"I'd do anything to become one."
Boxers or Briefs:
"On me, briefs. But I have to admit, boxers look so damn sexy. OK, let's do this: if you're sexy, you gotta take them off, both. Problem solved."
Follow Danny Verde on Instagram. Listen to Danny Verde on SoundCloud.
Related: 
Meet the DJs bringing the music to Market Days Weekend
Chicago's LGBTQ calendar is on GoPride.com