Jace M is ready for Market Days, always: 'Boystown is magical'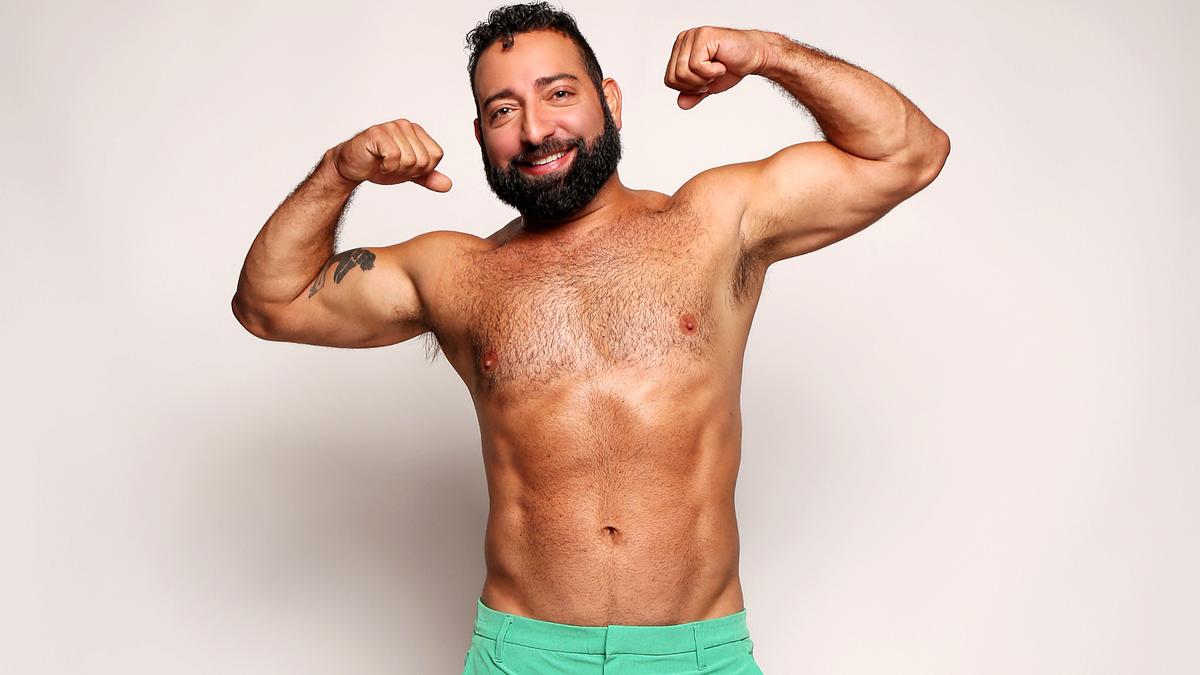 photo credit // miami photo studio
'I love Market Days and I love Chicago,' says Jace M
While a student at Michigan State University, Jace M first heard songs mixed together and "thought it was super cool." So, he decided to learn how to mix.
His first gig as a DJ was at Spiral in Lansing, Mich., when he was covering for another DJ. "I was just a few months into learning how to play and things were different then. We didn't have BPM displays or key indicators on the equipment, so the work was much more manual," he said. "And on records, let's just say, it was a disaster."
Jace M was the resident DJ at Necto Nightclub in Ann Arbor, Mich., for its Pride Friday night for 15 years. He also has spun at
Hydrate Nightclub
and for CircuitMOM Productions' Pride Revolution.
He's ready for Market Days, always.
  "I love Market Days and I love Chicago," he said. "Coming to Market Days is important because it truly is an event that brings people together from around the world ... I get to see my circuit family and friends who I may not get to see (as) often. Market Days is one of the events that I go to every year, whether I'm playing or not.
"I love how together Chicago feels. Everyone is so happy to be out and with friends. Love is always in the air; Boystown is magical."
Related: 
Market Days Weekend events and parties
Jace M and his husband will be staying in Chicago a few days after his August gig.
"Market Days is an event that I literally block out on my calendar and have attended religiously for years," Jace M said. "Everyone does such a nice job on their events and I know how much hard work goes into producing parties, so seeing my friends and colleagues success is so cool to me. Everyone involved in Market Days, from the festival to the clubs to CircuitMOM, always has their shit together and on point. It's nice to see them thrive."
DJ Jace M said his Market Days set, during the day on the Hydrate stage, will feature a lot of melodic tracks, an overflow of vocals and opportunities to sing along. He's bringing uplifting, happy music that makes you want to hug the person next to you and jump up and down, he said with a smile.
"I really love playing day parties because I get to play some stuff you'd never hear in a club at night," he said. "Being together is important; being out is important; and being visible is important. Yes, we get to party while we do all these important things, but the underlying message is: It's OK to be who you are and be visible if you can be."
NOW SPINNING … DJ Jace MPride Month:
"Be who you are and be visible for those who are looking to see if there are others like them."
Favorite Actor:
"I don't really have one, to be honest." 
Favorite TV Show:
SVU 
Favorite Movie:
Life as a House 
Favorite Sport:
Soccer 
Hobbies:
"Music production and knitting … just kidding (about knitting)."
Little-known Fact:
"I am an engineer for one of the most used software companies in the world." 
If I wasn't a DJ …
"Life would be very boring, but I'd definitely be some sort of musician."
Boxers or Briefs:
"Neither … I just let it swing! Don't believe me? Check."
Follow Jace M on Instagram. Listen to Jace M on SoundCloud.
Related: 
Meet the DJs bringing the music to Market Days Weekend
Chicago's LGBTQ calendar is on GoPride.com