Full Market Days entertainment schedule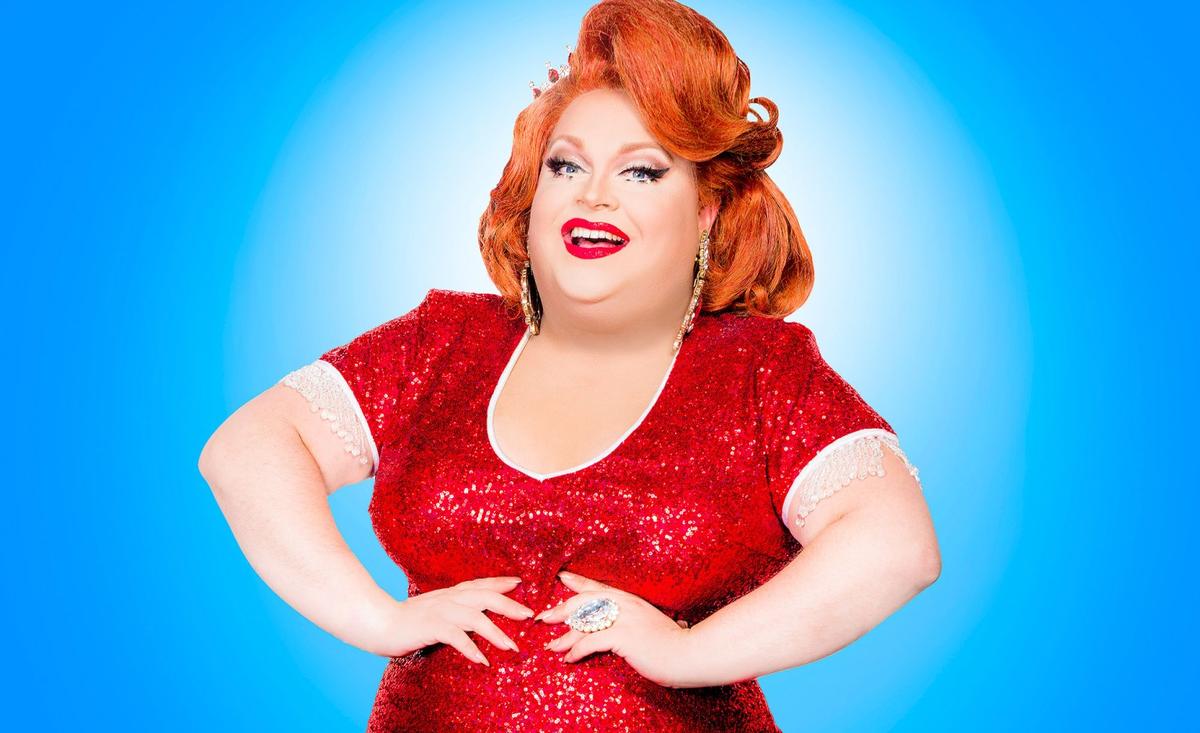 ginger minj headlines market days, aug. 7
Market Days 2022, Saturday, Aug. 6 and Sunday, Aug. 7 along N. Halsted St. in Lakeview
Northalsted Market Days returns this weekend with headliners
Anastacia
,
Matteo Lane
,
Ginger Minj
, Sammy Rae & The Friends, and
Ada Vox
.
"This year's festival is going to be amazing," said lead organizer Mark Liberson. "We are looking forward to international travelers and people from across the US to return to our city and have an amazing line-up planned for them on August 6 and 7."
Also on the bill is Sixteen Candles, Rod Tuffcurls and the Bench Press, Jaimie Wilson, the Out at Wrigley Singing Contest Finals, Lynne Jordan and the Shivers, Meghan Murphy "Big Red" and more.
The 40th annual Northalsted Market Days, which is organized by the
Northalsted Business Alliance
, runs Saturday, Aug. 6 and Sunday Aug. 7 from 11 a.m. to 10 p.m. along N. Halsted St. from Addison St. south to Belmont Ave. 
A $15 suggested donation is recommended. Donations support local nonprofits and fund community projects like the Chicago Pride Crosswalks. A $40 VIP Pass with express entry is available for purchase at
northalsted.com
.
Bud Light Seltzer Stage at BromptonSaturday
:
2:00 PM - 
Ada Vox
5:00 PM - 
The Aces
8:10 PM - 
Fleece
9:00 PM - 
Sammy Rae & the Friends
Sunday
:
2:00 PM - 
Ginger Minj
4:45 PM - 
Servin' Fysh Dance Co.
5:00 PM - 
Matteo Lane
6:15 PM - 
Out at Wrigley Finals
9:00 PM - 
Anastacia
Nissan Partners of Progress Stage at RoscoeSaturday
1:15 PM - 
iPop
3:15 PM - 
Lynne Jordan & the Shivers
4:20 PM - 
Chicago Spirit Brigade
4:45 PM - 
Bitch
6:15 PM - 
Too Much Molly Band
8:15 PM - 
Rod Tuffcurls & the Bench Press
Sunday
1:00 PM - 
Chicago Gay Men's Chorus
2:30 PM - 
The Gingers
4:05 PM - 
Chicago Spirit Brigade
4:30 PM - 
Jaimie Wilson
5:40 PM - 
Hello Weekend
8:15 PM - 
Sixteen Candles
Peach Presents…The Invasion @ BelmontPeach Presents…The InvasionSaturday
12:00 PM - Peach Presents: 
Supes Base + Chess Knight
2:00 PM - 
SMALL WORLD COLLECTIVE INVASION
4:00 PM - LA INVASION: 
HOOD RAVE ft. BAE BAE + DJ KITA
6:00 PM - NY INVASION: 
PAPI JUICE ft. Kalifa, Kaili, Oscar Nn
8:00 PM - Peach Presents: 
Supes Base
8:30 PM - Peach Presents: 
T. MIXWELL
Back Lot Bash StageSunday
12:00 PM - 
DJ Little Lisa
12:30 PM - 
Live Karaoke w/Grant Michael
3:00 PM - TBA
4:00 PM - 
Thot Squad
5:00 PM - 
G FLIP
6:30 PM - 
Beyond the Blonde
8:30 PM - 
DJ Mary Mac
ViiV Healthcare Hydrate Stage @ CorneliaSaturday
12:30 PM - Draglicious Revue
4:00 PM - 
Mike Soriano
5:30 PM - 
Isaac Escalante
7:30 PM - 
Isis Muretech
Sunday
12:30 PM - Draglicious Revue
3:30 PM - 
Shane Marcus
5:30 PM - 
Joe Gauthreaux
7:30 PM - 
Dani Brasil
Chicago Sound Stage at AldineSaturday
1:00 PM - 
Sam Fazio
2:30 PM - Cocktails & Cabernet and Friends
4:00 PM - Richard Streetman & Jason Fein
5:30 PM - 
3 Martini Jeannie
7:30 PM - 
Meghan Murphy "Big Red"
Sunday
1:00 PM - Jason Fein & Friends
2:30 PM - Richard Streetman & Jason Fein
4:00 PM - Caitln Simone ft. Lloyd Snyder
5:30 PM - 
Dancing Queen: An ABBA Salute
7:30 PM - 
Molly & Alex & Friends