Anastacia performs Market Days 2022, Sunday, Aug. 7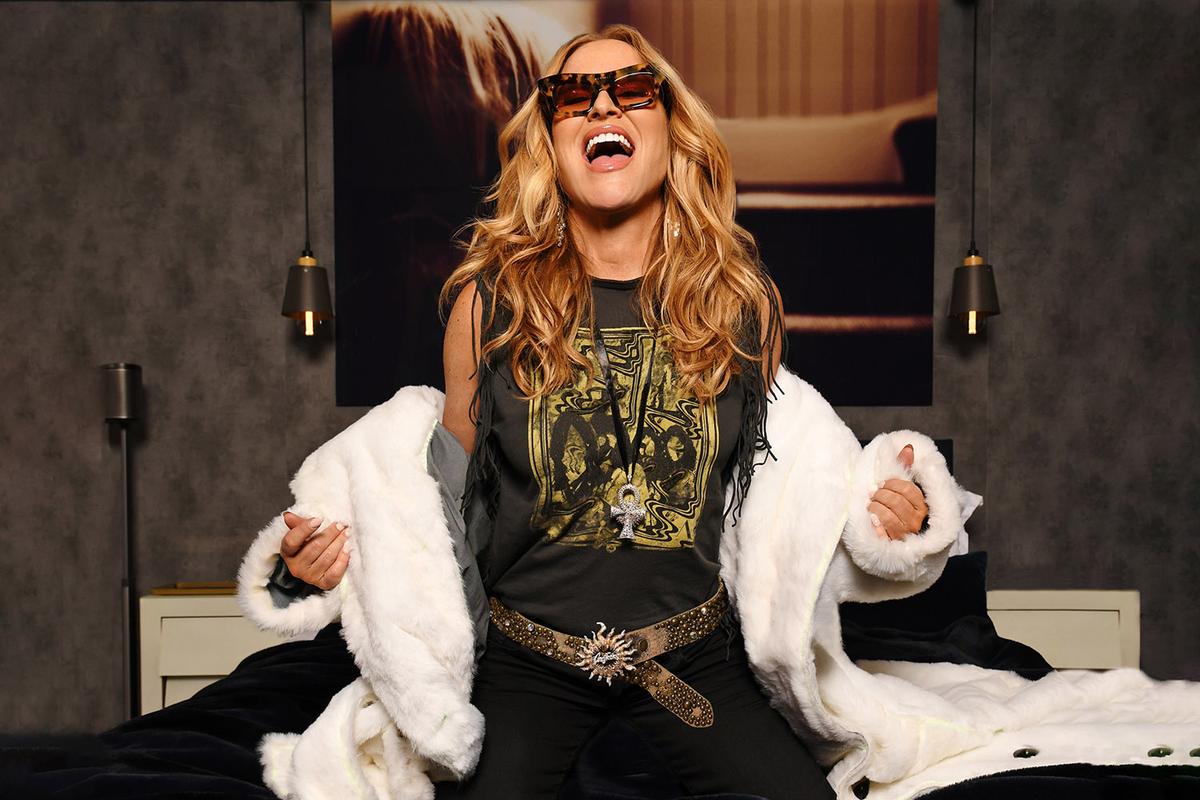 anastacia performs market days 2022
photo credit // northalsted.com
Market Days 2022, Saturday, Aug. 6 and Sunday, Aug. 7 along N. Halsted St. in Lakeview
There are singers all round the globe that unleash a worthy listen, an enjoyable song and a memorable sound. There are very few singers in the universe who embed that utterly unique tone you instantly, undoubtedly recognize. That captivating, spine tingling, soulful, big voice that warrants a superstar status.
In 2000, Anastacia had her first hit with 'l'm Outta Love' which became the biggest selling single of the year from her first studio album 'Not That Kind'. She went on to thrive success with a further 6 studio albums that threw her into that very superstar status we talk of, having sold over 30 million records to date.
'Resurrection'. A strong and interesting word. It is the translation of her name in Greek. It is a description of something that is re-born. 'Resurrection' is fittingly the title of her sixth studio album. Anastacia has been on a long journey both in life and with her career in music. Sometimes you have to lose your way to find yourself again, overcome challenges, experiment, but if you're focused enough you'll find your way back. You'll resurrect everything that went off track. If anyone knows how to find their inner strength, focus and not give up, it's Anastacia.
At the end of 2019, Anastacia made her musical debut in the role of the Killer Queen in the legendary Queen musical 'We Will Rock You'.
Anastacia performs the Bud Light Seltzer North Stage (N. Halsted and Brompton)  at 9:00 p.m. on Sunday, Aug.7. 
The 40th annual Northalsted Market Days, which is organized by the
Northalsted Business Alliance
, runs Saturday, Aug. 6 and Sunday Aug. 7 from 11 a.m. to 10 p.m. along N. Halsted St. from Addison St. south to Belmont Ave. 
A $15 suggested donation is recommended. Donations support local nonprofits and fund community projects like the Chicago Pride Crosswalks. A $40 VIP Pass with express entry is available for purchase at
northalsted.com
. 
2022 Market Days Entertainment Schedule:
Saturday, Aug. 6
|
Sunday, Aug. 7