DJ Isis Muretech brings the beats to the Hydrate Stage at Market Days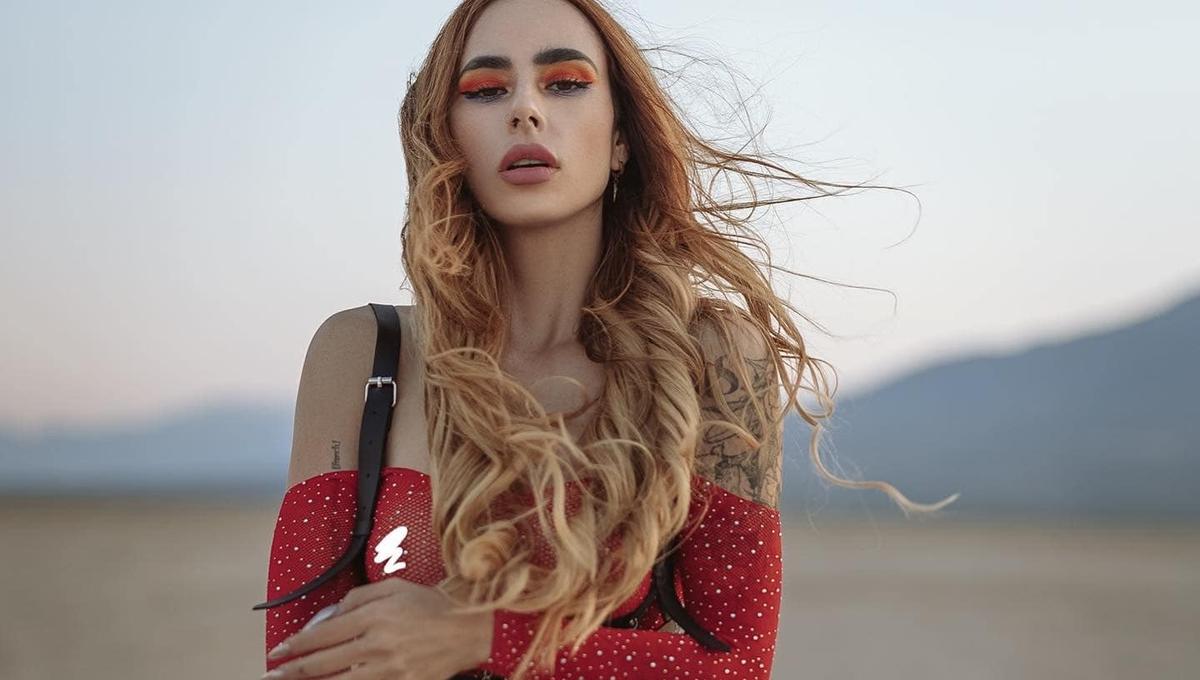 'My DJ style comes from my Latin roots, the feeling of happiness and joy through music and dancing,' says Muretech
DJ Isis Muretech is back in Chicago for Northalsted Market Days, with her spicy, south-of-the-border sound that has been forming and refining over the past nine years.
Muretech, 35, who lives in Guadalajara, Mexico, is a resident DJ at Mantamar, one of the best LGBT beach clubs in Latin America, located in Puerto Vallarta. "Mantamar has these big events for Pride, New Year's Eve, Semana Santa, and people travel (to PV from) all over the world for these amazing (events)," she said.
Muretech also is a resident Dj at Jubileo, one of the biggest circuit brands in Mexico,
"I was always that little kid who wanted to play music for family reunions, school parties, etc., but never thought (I would) be a DJ," Muretech said. "I collected cassettes back in the day, with music I recorded from the radio or other cassettes and I loved to play them. But I didn't know that was (going) to be a DJ.
"When I was 18 years-old I went to my first gay club and the music I listened (to was) the music (played) there. I just felt something inside of me," she said. "I started to collect (again) the music from the clubs and I was that person who recorded some songs on a CD and give them to the DJs, so they can play them."
That led a DJ to tell Muretech that she, too, should be a DJ – and Saturday, August 6, she takes the ViiV Healthcare Stage, Powered by
Hydrate Nightclub
, starting at 7:30 p.m., during Northalsted Market Days.
"I didn't think that would be a good idea because I was a woman and didn't know any female DJs, but I took some courage and went to a DJ school in Guadalajara. The rest is a story of passion, hard work, sacrifices and love for music."
Muretech's first DJ gig was in a gay club in Guadalajara in 2013. "I felt this feeling in my stomach (before the set); my heart was beating (rapidly) and I was feeling nervous, but to be honest, I still get that feeling at every gig. 
"This gig wasn't the best, but it was the first of all this adventure."
Muretech said Chicago has a very special place in her heart – and she has been a solid home at Hydrate Nightclub.
In 2021, Muretech played for CircuitMOM Productions during Market Days.
"My DJ style comes from my Latin roots, the feeling of happiness and joy through music and dancing," she said. "I combine tribal house, circuit and powerful vocals. Music is pure energy, and energy makes us feel. Even if we don't speak the same language, you can connect through music and that's what makes it so special. When I'm behind (in) a DJ booth, you will feel my energy, the music playing and people connecting, it's magical."
Now Spinning … DJ Isis MuretechMotivation:
"My motivation as a DJ is, and will be, the people. Being a DJ, there's nothing more lovely than to make you dance and feel something at the party. When I see people enjoying my work, I know I was meant to be this."
Favorite DJs:
"At the circuit scene I would have to say Alex Acosta, Abel, Oscar Velazquez and Nina Flowers. I love how they take us in that incredible musical journey."
Three DJs Who Everyone Should Keep An Eye On:
"I'll gonna raise my hands for my Mexican colleagues, Jair Sandoval, Brian Solis and Yair Erre."
A Good DJ:
"The passion, good technique, how you present yourself out there but most important what makes you different about the music you play, to have your own music style and how you make the crowd go crazy with that. It's just something you can't describe with words."
All-time Favorite DJ Gig:
"I'd be lying if I say only one, every gig has something to remember, some of them are more to keep in your heart and in your memory. But for the most recent, I can say Song Kran in Thailand was a beautiful festival in Phuket, and even with all the COVID restrictions, it was amazing."
Drinking In The DJ Booth:
Water – "I like to stay focused and be 100 percent with my energy."
Favorite Actress:
Angelina Jolie
Favorite Singer:
Lady Gaga
Favorite Band:
Florence & The Machine
Favorite Sport:
Football
Hobbies:
Watching documentaries
Little-known Fact
: "My favorite meal forever is tacos, I can have them for breakfast, lunch and dinner.
If I Wasn't a DJ:
"I would be a chef … wait, I am a chef, but don't work as one anymore."
Full Market Days entertainment schedule