A list of relief funds for Boystown bars, restaurants and employees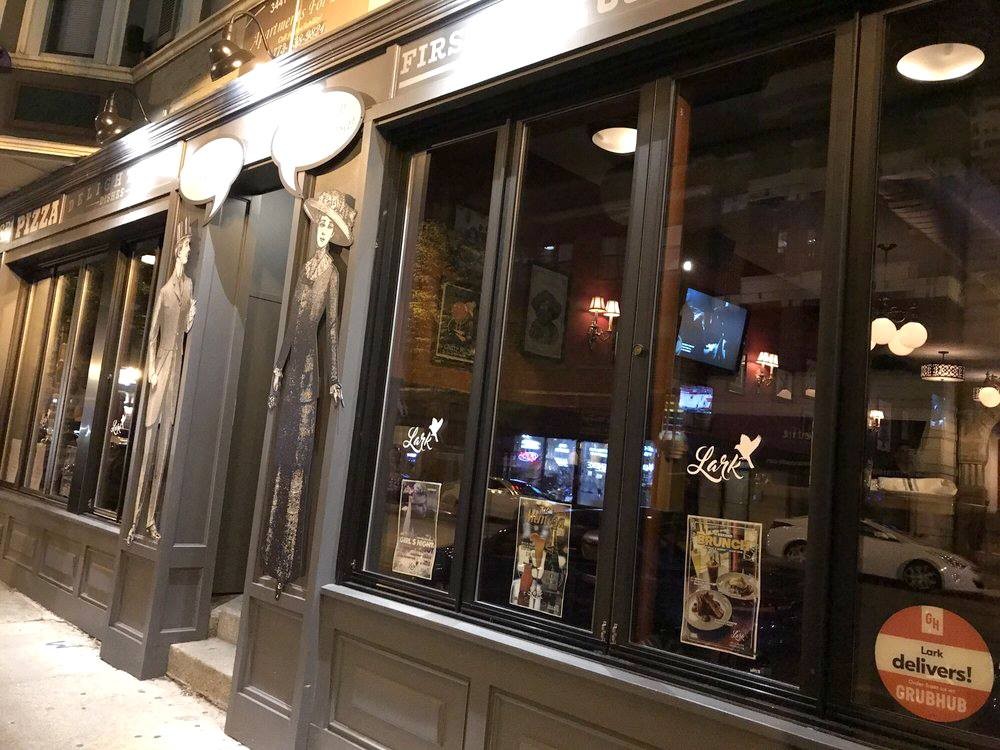 photo credit // facebook.com/larkchicago
You can help by donating to one to these relief funds
Bars and restaurants across Chicago and state-wide have been forced to close their doors in order to slow the spread of the coronavirus (COVID-19), as ordered by Illinois Governor J.B. Pritzker on March 16. Now, many need our help.
Patrons can help in a number of ways - by ordering delivery or buying gift cards - for example.
Employers, employees and supporters have set up a number of online campaigns - virtual tip jars - to help bridge the fiscal gap for servers, bartenders and other staff.
Below is a list of funds to which people can donate:
Cell Block
- Employees have organized a GoFundMe with a goal of $5,000 to help make it through the bar's closure. "Without our work or tips, most of us have zero income until further notice," wrote organizer Christopher Neville. (
DONATE
)
The Chicago Diner
- The family-owned restaurant is hoping to assist over 40 employees with a GoFundMe goal of $10,000. (
DONATE
)
Drew's On Halsted
- The Boystown eatery is asking for help raising $15,000 on GoFundMe to help staff. (
DONATE
)
D.S. Tequila Co. - The owners and management at D.S. and Fajita Factory have created an online fund to help their 51 member staff during the furlough. (
DONATE
)
Hydrate Nightclub
- The management team has created a GoFundMe with all of the money raised going to the staff of Hydrate and Elixir Lounge. (
DONATE
)
Related:
Online dance party for Hydrate staff raises over $10k
Kit Kat Lounge & Supper Club
- The owners of Kit Kat are asking friends for help raising $15,000 to help the "kitties." (
DONATE
)
Lark Chicago
- The 'Lots of Love for Lark' GoFundMe page is hoping to raise $10,000 to help staff. (
DONATE
)
Replay Lakeview
- The Replay virtual tip jar has a GoFundMe goal of $15,000 with 100% of the money raised going to help staff. (
DONATE
)
The North End
- The Boystown sports bar is asking for help raising $20,000 on GoFundMe. "We've cheered on the Cubs, we've shed tears for da Bears, and sponsored many LGBTQIA+ sports leagues to foster camaraderie and community. We're passing the ball to you to help support the North End Team," wrote organizers. (
DONATE
)
Scarlet Bar
- The team at Scarlet - home to Frat Nights, Liquid Brunches, Fuegos, and The Monster Raves - is asking friends to help raise $5,000 on GoFundMe. (
DONATE
)
Sidetrack
- Owners and management of Sidetrack have established a GoFundMe to raise funds to supporte Sidetrack staff out of work during this time. Follow @sidetrackbar for at-home content. (
DONATE
)
Wood Chicago
- Boystown's stylish eatery has set a goal of $20,000 on GoFundMe. "Thank you for all the years of relationships, scallops and glasses of wine – and we can't wait to be able to continue serving you in person again," wrote organizer Jeremiah Duncan. (
DONATE
)
Related:
LGBTQ Chicago COVID-19 Resources