A GoPride Interview
Freya Ridings
Freya Ridings Enjoys the Ride
I am still that little girl sitting in a piano practice room.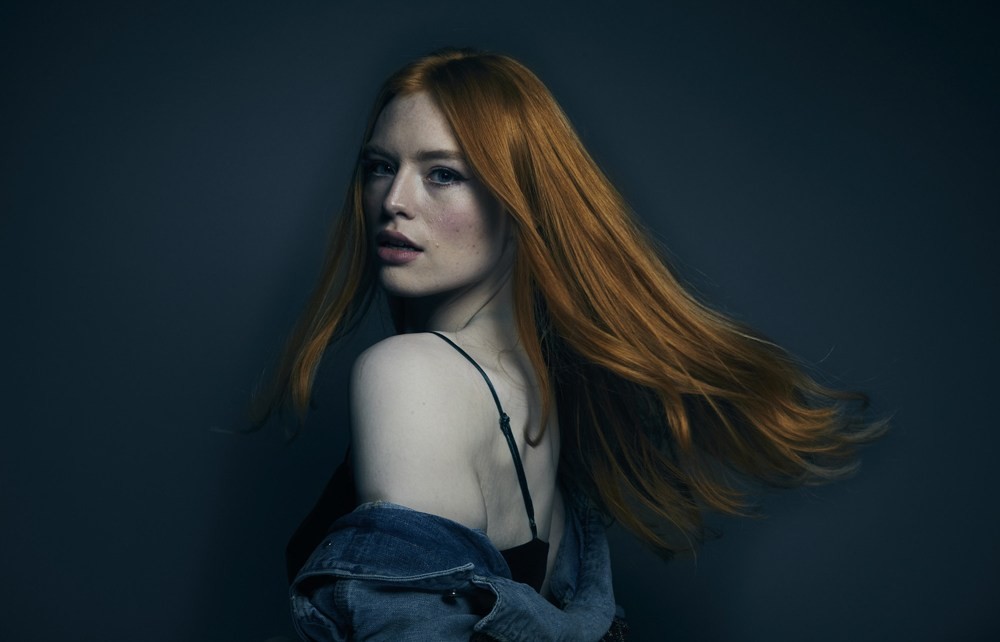 New singer Freya Ridings releases new music in 2019
London singer Freya Ridings has become one to watch with a debut single called "Lost Without You" that has surpassed 20 million streams. Her Live at Omeara album captures her concert feel and her new music is set to debut this year. 
She sat down in Chicago to talk about her life that is quickly pushing her into the spotlight.  
JN: (Jerry Nunn) Tell me about yourself. 
FR: (Freya Ridings) I was born and raised in London in a suburb. At school I really struggled academically with reading and writing. I never felt like I could get anything. I always wanted to play piano and guitar. My music teachers gave up on me one by one, so I basically had to start writing my own songs at age nine, because other people wouldn't teach me their songs. I couldn't read music. I was really embarrassed and shamed by it. Music turned out to be an anchor that got me through the ups and downs, through the heartbreak and isolation. Now I am here!
JN: Music theory was really tough for me in college. 
FR: Isn't it? It's really hard! I am so lucky that I have a family that was supportive. They told me to do my own thing and not worry about what the teachers were saying. I tried to write my own stuff instead.
I was very shy at school. I was very different being a redhead. I wasn't a part of the group and the lunchroom was the one hour where I could get away. 
JN: I'm familiar with that, being gay and growing up in Nashville, Tennessee.
FR: I love Nashville!
JN: Talk about making acoustic videos.
FR: Finding pianos in random places has followed me throughout my entire life. When I was think about places and where to shoot little gorilla style videos, I noticed pianos in train stations. Me and my friend snuck around with a camera to film me playing in a train station. When we started doing it, no one stopped, never. We did a video of my covering equality songs throughout the country and no one stopped. People were just walking around the station. We went back to do it again and mentioned it to friends and family. I thought no one would show up again, but they had to shut down the station. I was so blown away! There were hundreds of people and people couldn't get past. The police were everywhere. I didn't know what was going on. 
I am still that little girl sitting in a piano practice room. The idea that people want to come to my shows or see me at festivals blows my mind. 
JN: It proves that you can make it happen. 
FR: There were just so many years of doubts. I was never cool for it. 
JN: Is it difficult connecting to an audience sometimes?
FR: Growing up I tried play upbeat covers in pubs, then I would come home and write sad piano songs. That felt like the real me. My mother had the idea to take the songs outside pubs and play them in the real world. I was scared and felt it would be like reading my diary. The moment where you accept the way you actually are is the moment everyone else does, too. it took me my life to realize that. It's the thing I am most proud of. This is my real name and my real songs. I wrote them on my own at home. 
JN: Where does your name come from?
FR: It is a Scandinavian princess, but I am not actually Scandinavian or a goddess [laughs]. My parents liked the name and she was a redhead. My father was in a movie about vikings when I was being born. They were struggling with the name, but thought Freya might work.
JN: Your dad is an actor, so it's always been in a creative household?
FR: Yes. He mainly does voice over work now. He always played guitar and my mom played harp. They did it because they loved it. I saw it thought that is what you do, play an instrument and sing. I am so lucky that I grew up in that environment. They were so supportive and understood what I wanted to do. I get to live my dream, which is incredible. 
JN: how long have things been cookin'?
FR: I released my first song about 18 months ago. We did the first headline show just over a year ago. It was a hundred people and it was in a church, probably the oldest church in England. It was so tiny! I didn't think people would come. It sold out and we made it into a live album. It is so easy to hold everything back until it's perfect. Instead I show it raw and how authentic it is. I want to share these things with people in the most authentic format. I am so glad I did that. I have been able to grow with people. Our next headline show will be 2,000 people in London. I am so blown away by that. I am playing the Outland Festival on the same day as Florence and the Machine. 
JN: Are you a fan of hers?
FR: I'm a huge fan!
JN: I kept describing you as the new Florence.
FR: Really? I adore her. She was on my bedroom wall growing up. That means a lot. 
JN: Her speaking voice is very different than her singing voice. 
FR: Yes. I met her briefly once when she was recording in the studio next door. She was in a much bigger room. I was in the little room. We bumped into each other in the tea making area. She was incredible. I learned so much from her just seeing her lost in her own world. She doesn't make music according to what other people expect. She makes it from her soul.
JN: What would you like to tell readers about you as an artist?
FR: I am just blown away. I haven't played that many shows in America. The support of people means a lot to me. I have people at Lollapalooza singing my songs in the front row. I wrote my music in complete isolation never thinking this would happen. 
JN: Have you been to the nightclub G-A-Y.
FR: No, but I would love to. I tried to get in when I was too young. We should go next time you are in town!
Interviewed by Jerry Nunn. Jerry Nunn is a contributing writer to the GoPride Network. His work is also featured in Windy City Times, Nightspots Magazine and syndicated nationally. Follow @jerrynunn
Serving the Chicago gay, lesbian, bisexual and transgender communities. ©Copyright 2019 GoPride Networks. All rights reserved.