A GoPride Interview
Tony Lewis
Tony Lewis interview with ChicagoPride.com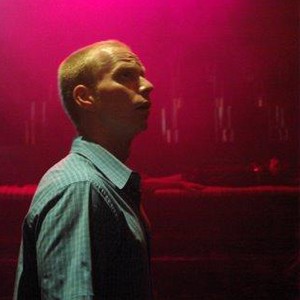 Four years ago, director, choreographer and actor Tony Lewis had this amazing idea to adapt William Shakespeare's A Midsummer Night's Dream into a gay theatre spectacle with an incredible social commentary directed at our community.
The play was an instant hit when it opened in 2004 and this year, which is being billed as the plays final, is no exception.
I sat down with Mr. Lewis to get his perspective on the difficulty of bringing the Bard's play to a whole new audience and his reflections on how the show has changed over the years.
A Midsummer Night's Dream: A Queer Tale '08 runs through August 3, 2008 at the National Pastime Theatre, 4139 N. Broadway, Chicago.
For tickets and show times please visit
www.myspace.com/midtangent
or
www.tix.com
MJR:
First and foremost, congratulations on the critical acclaim
A Queer Tale '08
has received this year. How has the production evolved in the four years since its inception?
TL:
Queer Tale
has been a four year labor of love. I feel as if I have raised this little QUEER child into this big QUEER adult who now breathes, talks and walks QUEER for itself. Adam Veness, my co-founder and dear friend formed MidTangent Productions with me and moving from Dance Studio to Nightclub and now to the lovely National Pastime Theater in Buena Park over the past four years has been the hardest yet most rewarding venture I have had as an artist and man in my life. With the progression of new spaces, music, costumes and sets, so have the casts evolved and changed over the years and I truly believe this is the strongest and most powerful this show has ever been.
MJR:
Who first came up with the concept of morphing Shakespeare's 'A Midsummer Night's Dream' with a drag show and circuit party?
TL:
The way the concept flickered in my head originally had nothing to do with drag queens or circuit parties actually. I was working on a production of
Midsummer
at Chicago Shakespeare Theatre and couldn't get over why Egeus (the father of Hermia) preferred one man (Demetrius) over the other (Lysander). The text indicated they were equally ranked but for some reason (just preference perhaps) Egeus wanted one man to marry his daughter and expressly forbid the other one from doing so. I thought to myself, what would be such an adamant reason for this man to make this choice. What if the other man was a woman? What if he didn't want his daughter marrying another woman? What if homophobia was this reason? With gay-marriage being so prevalent (and still being so), it became the driving force behind the piece. But where would two lesbians meet to flee away from Athens forever? Clearly I did not want them going into the woods (even if some lesbians do love them some camping) and Athens had already begun to mirror Chicago in my mind, so using a very familiar neighborhood as a model, I created "The Boyshood". Things quickly began to fall into place from there. Who would be the Fairy Queen in this 'hood'? A drag queen of course. Who would be king? A leather-daddy obviously. And the whimiscal Fairies would be replaced ...well... by the Fairyz, a dancing, grooving group of Circuit kids. Magical flowers became magical pills. Asses became dicks and a group of actors became Wrigleyville stoners. A lot of language was altered, reworked and rewritten by myself and this concept began to form into something recognizable and entertaining, not only to me but to those I shared my ideas with. I had to get it produced based on something an older, wiser director once told me "The only way to become a director is to get the work you want done produced, no matter what you have to do to do so." I had to do so "with haste", and thus MidTangent Productions was formed to birth a very QUEER baby.
MJR:
Why do you think Shakespeare's works are still so relevant today?
TL:
He has given us as modern artists such tangible stories and vibrant characters. It also helps that anything can be altered or changed to fit a director's vision. Modern playwrights rarely offer such accessibility to creativity within a play and I like to make things my own.
MJR:
How have your audiences changed since premiering this work four years ago?
TL:
A following has stuck with us for the past four years. People have begun to look forward to this show returning every summer. Our audience has become more aware of what to expect from the show and look s forward to new twists and turns from year to year. I tried to mask the utter queer-ness of the show in earlier years so it was more of a surprise when the audience arrived in "The Boyshood" but now with the show becoming more well known, I have embraced that this is a big gay show for all to see, and I do mean ALL. Straight people seem just as intrigued by the show as any gay. I feel it is a bit of insight into the LGBT community for them, a crash course in gay sex, drugs, scenes, relationships and most importantly how the love that exists between gay people is just as strong as the love that exists with straight people.
MJR:
The performances by the actors are all high octane, especially with choreography you created. What is your favorite part in the creative process; Actor, Director or Choreographer and why?
TL:
Tough Question. There is so much joy I find in each. Before MidTangent, I was sort of a dancer and certainly not a choreographer at all. The first two productions of the show I did not choreograph but worked with choreographers on how I wanted numbers staged and what I wanted the choreography and production numbers to say. When working on another Shakespeare adaptation (
I AM HAMLET
) that MTP produced I become choreographer out of necessity to the show. I began to realize through this process that my love of dance and more importantly, creating dance had vastly grown through the work I had been doing. Joe Schenck (choreographer for the show year 2) should be given some credit here as a portion of his choreography still remains with the show in year four. Directing though is where I believe I am the strongest as an artist. I think the strength comes from complete confidence in my vision as a director. Working with your peers who are just as fresh on the scene as yourself can be tough but the only way I have been able to do so is to be prepared and confident in what I am asking people to do and recognizing mistakes when I do make them. There is no grand line between director and performer for me because we are both working for the same goal: to produce stimulating honesty on stage. Performing is something I do miss doing as it is what I studied in school but I feel my life is driving me to be a leader in the theatre and gay community and I want to embrace that.
MJR:
How did the actors adapt to the Bard's language?
TL:
The actors in this production have been amazing with working with the adapted Shakespearean text. Stephen Grush, my Assistant Director and I have worked a lot on bringing truth through this dialogue. Some have more experience than others as far as Shakespeare goes, but the strength they all have is adamant belief in the characters they are playing.
MJR:
'A Queer Tale' tackles a lot of current issues facing the GLBT community, including drug use and homophobia. What issues have you seen become more relevant in the four years since you began producing 'Queer Tale'?
TL:
When I first conceived the show, there was a reason I had to get the show done right away. My youthful optimism told me that this show was meant to speak to an era when gay marriage was not yet legalized, and I thought I was working on a much shorter countdown to that glorious day than the slow but amazing steps we have been able to take as a country and community in the past four years. It's exciting to think now, that instead of fleeing to Canada, that the lesbian elopers may just be trying to get to California. Some people have said with references to drug use, that this show sets a bad example for this community but my view is that this production shows honesty as to what is happening in a community. We cannot change that this is something parts of the community embrace but the show also focuses on the part of the community that wants marriage and partnership, and also the part of the community that is still so afraid to admit to themselves and others that they are even gay. It is all of these pieces that make this community ever-growing and changing in a time where we are defining who we are to a country and to the world.
MJR:
What is next for MidTagent Productions and will there be a fifth year for 'A Queer Tale'?
TL:
MTP is going to be taking a break for a while for all the core members to pursue other things after four years of hard work but our dedication to the LGBT community will continue when we return. I do not for see
Queer Tale
returning for fifth annual year (certainly not produced by MTP but should someone else want to produce it with me and my crew, certainly Queer Tale could dazzle again) but I highly doubt it will be the last time
Queer Tale
pops up on the theatre scene. I really want to get the show out there to the world be it productions in other cities or a possible film version of the show in the future. Regardless, it will always be a Chicago show at heart as the heart of the show lies within the LGBT community of this wonderful town.
MJR:
Thank you Tony for spending some time with me and for all passion you put into your work. The theatre community and the GLBT community appreciates all you have done with this show.
Success will surely follow whatever you do.
Interviewed by Michael J. Roberts. Michael J. Roberts is theatre editor for the ChicagoPride.com covering Chicago's diverse arts and entertainment scene.
Serving the Chicago gay, lesbian, bisexual and transgender communities. ©Copyright 2019 GoPride Networks. All rights reserved.