A GoPride Interview
Kevin Nietzel
Openly gay hometown actor Kevin Nietzel on Charlie and the Chocolate Factory
It's nice, because everyone's like, "Yeah, and what else?"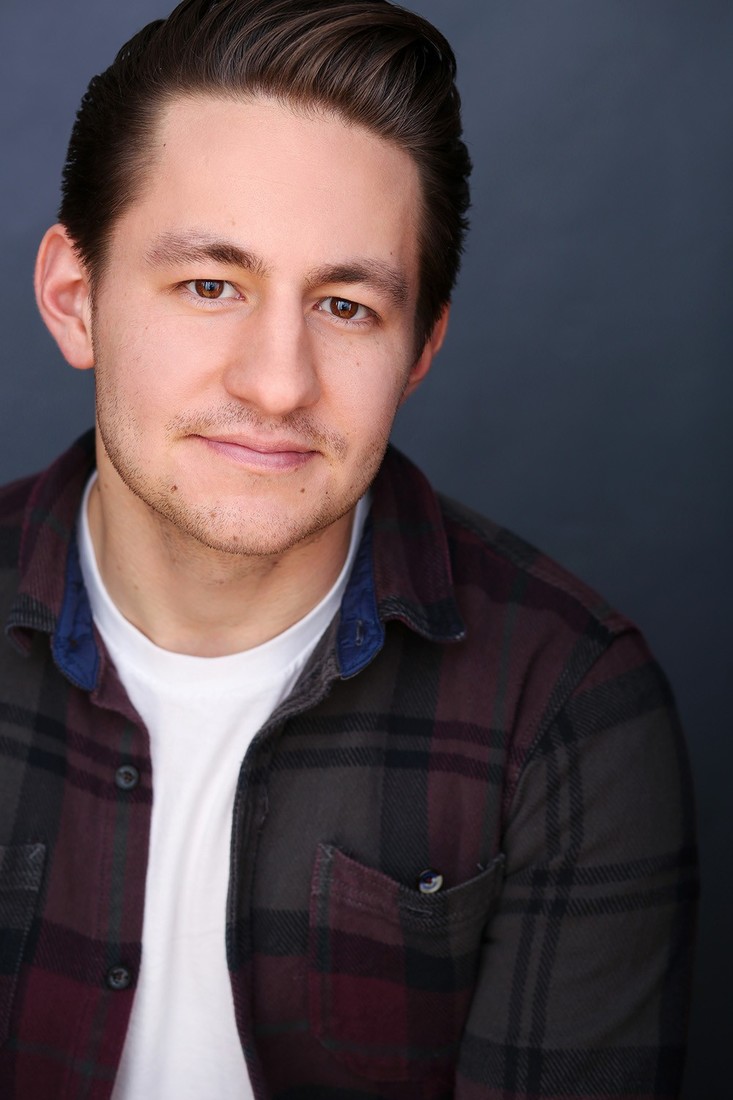 Before this week's opening of Roald Dahl's Charlie and the Chocolate Factory, ChicagoPride.com chatted with openly gay hometown performer Kevin Nietzel (swing, u/s Mr. Salt) about the musical and growing up in the Midwest.
The show opens at Broadway In Chicago's Oriental Theatre, and plays through Oct. 21, 2018.

CHARLIE AND THE CHOCOLATE FACTORY tells the story of Willy Wonka, world famous inventor of the Everlasting Gobstopper, who has just made an astonishing announcement. His marvelous—and mysterious—factory is opening its gates…to a lucky few. That includes young Charlie Bucket, whose life definitely needs sweetening. He and four other golden ticket winners will embark on a mesmerizing, life-changing journey through Wonka's world of pure imagination.
MI: (Matt Inawat) Hi Kevin, congratulations on the opening success of Charlie and the Chocolate Factory in New York last weekend!
KN: (Kevin Nietzel) Thank you, thank you!
MI: Let's start by sharing how your journey to Charlie and the Chocolate Factory began.
KN:  I'm from Chicago. I grew up in the Chicago area, I went to school at Florida State, for musical theater, and I graduated in 2016. And then, once I graduated, I moved to New York, got an agent, and have been there auditioning stuff. I've been living in New York for a little over two years.
I was actually doing a show in Chicago at Drury Lane, in Oakbrook, from January of this year to March. I got an audition for Charlie, and I flew to New York for it, and then it just kinda unfolded by itself. And I found out in June. It's one of my first big New York-based gigs. 
MI: That's pretty awesome!
KN: Yeah! And it's exciting that I get to go back to Chicago. 'Cause I've seen to so many shows, like at the Oriental growing up, so it's been really, really full circle to be onstage there. 
MI: That's pretty cool! Can't even imagine that feeling of coming home to perform on a big Broadway stage that was a huge part of your life. 
KN: Oh yeah, it's going to be so fun!
MI: What part of Chicago, did you grow up in?
KN: So I grew up in a town called Cary. It's in McHenry County. It's right next to Crystal Lake, too, if you know that area.
But I went to Cary Grove Middle School.
MI: I'm very familiar, it's just a bit northwest of the city.
KN: Oh, awesome. Yeah, my dad lives there now. So that's where, when I go home now, I go home to Crystal Lake. We ended up moving out of there, once I graduated high school. So my dad lives in Crystal Lake now, but I went to Cary Grove High School, and that's where I did two musicals at the high school. I did Gavroche in Les Miz and then Jojo in Seussical, so that's kinda where I got the bug.
And then I ended up doing a show at the Marriott, Lincolnshire when I was twelve, and that was my first professional gig. That was where I said, "Okay, I wanna do this for the rest of my life." So then I did - and it was great!
And Cary Grove, that whole area, had a really big arts scene. That's where I could do musicals nonstop. Community theater-wise - there were just a lot of opportunities there. So I did shows up until I graduated high school. 
MI: So in this production of Charlie, you're an understudy and a swing. So for those not familiar with the term from a theater context, walk us through what a swing does and all the special skills you need for that.
KN: So, in this show, I'm an offstage swing. I'm not in the regular playing company day-to-day and there are three male and three female swings because the cast is really large. Basically, I'm responsible for covering eight ensemble tracks, eight male ensemble tracks, and then I also cover that principal track, which is Mr. Salt - that's Veruca's dad, which makes it nine.
Since the show runs for years and people have either vacation, sickness, injury, that kind of a thing, it's pretty common that we have to go on and fill in.
I ended up going on the third show this past weekend right off the bat, which was great. So it's pretty common.
I'm also assistant dance captain. Once the show is open and the choreographers leave, we keep the integrity of the choreography. Since we're offstage, we watch the show and take notes on the spacing, the dance, all that kind of stuff, and we also run lift calls and safety things.
MI: So how long did it take to basically master all the roles that you're responsible for?
KN: It's definitely a work in progress. It's just eight tracks. I feel pretty good about half of them, I'd say. And then I think a lot of it comes with just actually having to do it onstage. You learn a lot just by having to be thrown into it a little bit.
You have to do a lot of homework outside of the rehearsal room. It's a lot of taking notes, recording videos of it, and just going home and practicing them. It just takes a lot of discipline. But it's fun. It's really, really fun!
MI: With this being your first major national tour, what was it like getting that call in June from the production saying, "Hey, you're in it?"
KN: Oh, it was just the best. When it happened, I was out of the country. The audition was on a Tuesday and I left the next day for Europe. I think they called on a Friday when I was not expecting it at all because I was doing my thing. It was so thrilling. I will always remember it. Super, super, super exciting. I couldn't believe it!
MI: To date, what's been the most memorable moment onstage for you?
KN: Most memorable moment was definitely having to go on-stage for a role. I cover one of the grandparents, and they start the scene getting pulled onstage - and you're under this blanket for just about four minutes. So I'm just sitting under the blanket, waiting to sing my first line; with just anticipation and sweat, because it was hot. Yeah, that was a pretty rewarding experience. It was like having to wait to be shot out of a cannon.
And then you open the blanket, and it's like 3,000 people in the audience, and you're like, "Holy moly!" So that was really, really fun.
MI: You're openly gay. How has being gay and having the support of the LGBT community affected your career and your personal goals?
KN: Yes, especially in this business, it is so amazing. I think it definitely helped open me up a little bit, because it's pretty common, you know. I don't feel alone in that kind of situation, in theater, since there are so many openly gay actors. So it definitely - in an exciting way, it makes me feel not so alone.
In a way, I'm not that unique. And it sounds a little goofy, but it's nice, because everyone's like, "Yeah, and what else?" I'm not just the "gay person." There were so many people I could talk to about it, especially when I was first coming out.
In shows, especially like this one, the ages are so vast. So you can get advice kinda from any kind of person you'd want. And I've felt that way always, since I've been in shows - and I've been in shows since I was 10. It's definitely been a place of comfort and everyone's got your back.
MI: So is there anyone (straight or gay) in the industry that you'd love to work with?
KN: Okay, I would love to work with Tony Yezbek. I think he's a Chicago guy, too. He's straight, but he's been in theater for forever. Definitely an ally!
KN: And I would love to work with Jerry Mitchell. Oh my god!
Jerry Mitchell's cool. He worked with our director, Jack, on Hairspray, when they did their tryout - and they worked together on the original cast of Hairspray, the original production of Hairspray.
Yeah, let's throw Jerry Mitchell into that. Because that would definitely, definitely, definitely be a thing.
MI: What musical or play dream role would you love to portray?
KN: I would love to play Riff in West Side Story. The character is super energetic and charming and strong-willed - and he also just dances his booty off, which is great. Yeah.
MI: Being a hometown guy, we had to ask a few Chicago questions. Chicago Cubs or Chicago White Sox?
KN: Cubs. A hundred percent Cubs! I went to a Cubs game with my dad when I was home for 4th of July. My dad is actually from the south side, but we're Cubs fans.
MI: And what's your favorite local place for Sunday brunch?
KN: Beatrix. I go to the one in River North, so it's on, like, Clark or something.
MI: What are your favorite things to do on your days off?
KN: On my days off, I definitely typically work out and relax. With this production, since I'm not onstage every night, my fatigue is a little less, so I feel like I'm going to probably go out and do things. When I'm in Chicago, I'm definitely going home to Crystal Lake to hang out with family. Once I'm out on tour, I try to go out to a cool restaurant.
I'm a definitely a food guy and a beer guy, so I like to try all the local beers.
MI: Where's the first place you're going to grab a beer when you get to Chicago?
KN: I'm gonna go to Rainbo Club. It's a divey place, but I like it there. And then I'm definitely going to Lou Malnati's. That's the deep dish of choice.
MI: Definitely! Ok, just one last question to get an idea of your life in the theatre. If you could sum up your entire theatrical life in one musical title, what would it be?
KN: Wow, this is a witty' one. You know what? I'm just gonna say this, because why not? It's ... and I don't know if this is a lyric, but "There's No Business Like Show Business."
MI: Yeah - that sounds appropriate! On that note, Kevin, thanks again for taking time to chat! This was fun getting to know you and I can't wait to see you and the cast of Charlie performing on stage this month!
KN: Oh my god, thank you so much. This was great!

With direction by three-time Tony Award® winner Jack O'Brien, Roald Dahl's CHARLIE AND THE CHOCOLATE FACTORY features music by Grammy®, Emmy® and Tony Award® winner Marc Shaiman, lyrics by Grammy® and Tony Award® winners Scott Wittman and Marc Shaiman, a book by Artistic Director of Edinburgh's Royal Lyceum theatre David Greig, choreography by Tony Award® nominee and Emmy Award® winner Joshua Bergasse and includes additional songs by Leslie Bricusse and Anthony Newley from the 1971 Warner Bros. motion picture.
Roald Dahl's CHARLIE AND THE CHOCOLATE FACTORY features scenic and costume design by five-time Tony Award® nominee Mark Thompson, lighting design by four-time Tony Award® nominee Japhy Weideman, sound design by Andrew Keister, projection design by Jeff Sugg, puppet and illusion design by Obie and Drama Desk Award winner Basil Twist, orchestrations by three-time Tony Award® winner Doug Besterman and music supervision by Nicholas Skilbeck.
The hit Broadway musical features songs from the original film, including "Pure Imagination," "The Candy Man," and "I've Got a Golden Ticket," alongside a toe-tapping and ear-tickling new score from the songwriters from Hairspray.
For more information, visit www.CharlieOnBroadway.com
Interviewed by Matt Inawat. Ron Matthew Inawat is president of the GoPride Network and contributes to ChicagoPride.com, PrideLA.com and other sites within the GoPride Network. Follow @cpmatthew