Annise Parker talks politics, deep-dish pizza and Equality Illinois Pride Brunch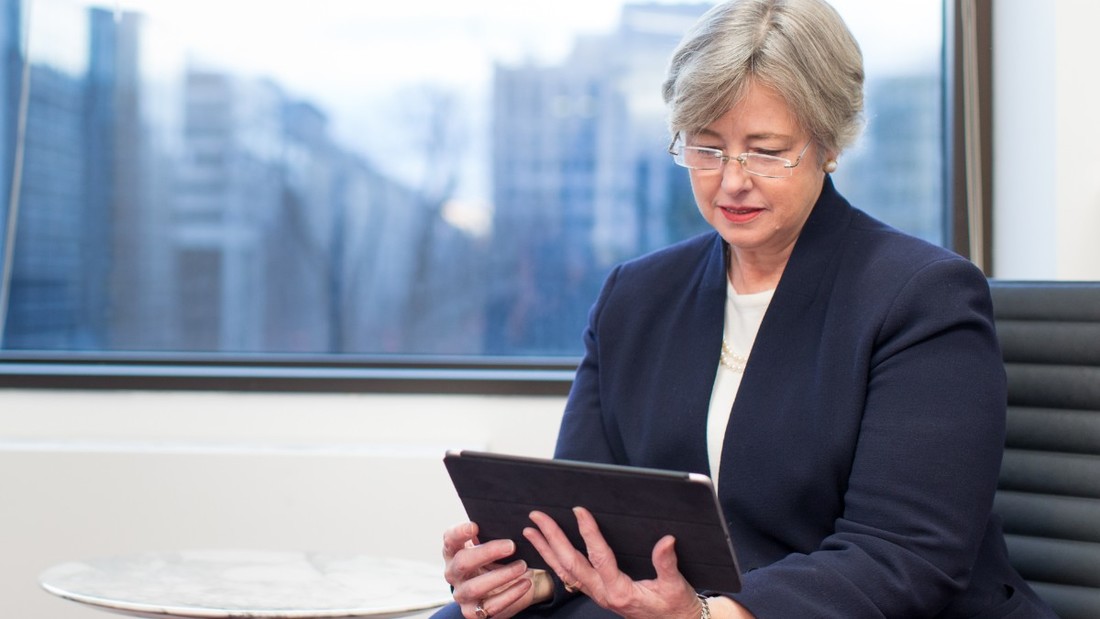 annise parker, president & ceo of victory fund
photo credit // victory fund
Annise Parker, first out mayor of major U.S. city, will be keynote speaker for EI's Pride Brunch, Sunday, June 3
Annise Parker is excited to be the keynote speaker at the
Equality Illinois
Pride Kickoff Brunch on Sunday, June 3, at Venue West (221 N. Paulina St.) – and not just because she knows the trip will include plenty of traditional, Chicago-style pizza.
"I'll have to confess, deep-dish pizza is my downfall," Parker said in an exclusive interview with ChicagoPride.com to promote her upcoming appearance.
"I will do whatever I can for Equality Illinois. I have done numerous speeches for Equality groups, and I'm always, always happy to be invited. (This speech) gives me a chance also to check in on some of the Victory candidates in and around Chicago."
Parker, the lesbian former mayor of Houston and the first out mayor of a major American city, is now the President & CEO of Victory Fund, based in Washington, D.C. Parker, 62, will discuss the only national organization dedicated to electing openly LGBTQ people who can further equality at all levels of government.
Though she has no direct ties to Chicago, she has two now-adult adopted daughters who were born in Chicago. They took a family vacation last year to Chicago, "so they could see the hospitals where they were born," Parker said.
Their four-night trip to Chicago included stops at three different restaurants for deep-dish pizza. "They were all different; they were all fabulous. I'm not going to pick one (as a favorite); I'll get in trouble," she said, laughing.
More than 200, including political figures and community VIPs, will celebrate the kickoff of Pride month, reflect on the political season, and hear about the initiatives of Equality Illinois, the statewide civil rights organization for LGBTQ Illinoisans.
"Despite the onslaught of anti-LGBTQ actions of the national administration, Pride Month annually gives us the opportunity to take some time to celebrate our community and our allies, Brian C. Johnson, CEO of Equality Illinois, said in a statement.
"One of the developments worth celebrating is the increasing number of out-and-proud candidates for public office, many of whom received assistance from the training, endorsement, and fundraising provided by Victory Fund and Victory Fund Institute. We look forward to hearing Mayor Parker's insights about this important trend that advances LGBTQ leadership."
Parker is the first former elected official to lead the Victory Fund and the Victory Fund Institute organizations, having served six years as a Houston City Council member, six years as City Controller, and six years as Mayor of the city, ending her run as mayor on Jan. 2, 2016.
Parker has been involved in Victory Fund since its founding and was endorsed by Victory Fund in all her successful campaigns for elected office.
"Annise Parker knows how to get the job done," said longtime Equality Illinois supporter Art Johnston, the co-owner of
Sidetrack
. "As Mayor of Houston and now President and CEO of the Victory Fund, Parker has demonstrated the kind of political savvy our community needs more of to win current and future elections and political victories in all 50 states and in Washington, D.C. The Equality Illinois Pride Brunch will provide an excellent opportunity for us to hear from her directly."
Parker and her wife Kathy Hubbard have been together for more than 25 years and are advocates for adoption, with three daughters, a son and a grandson.
"This is a really interesting time for the LGBT community," Parker said. "I think this is going to be a wave election year – not necessarily a blue wave, as the Democrats want to think. But a change year. A lot of people are frustrated with what's happening in Washington, (D.C.). Many people are appalled at the Trump administration, (its) policies and want something different, sweeping candidates in (to office) at all levels across the country.
"At the same time, the message to the LGBT community is, we're part of that wave. (For) a lot of us, after the equal marriage ruling, we achieved many things on our agenda and (thought we) could relax a little bit. I think it's evident to all of us now that, hard-fought rights can be undone – and we cannot allow that to happen. We have to be reinvigorated in the fight.
"I've been a lesbian activist since the '70s, so I've seen the tremendous progress we've made over the last four decades. Sure, we will continue forward, but we also will have setbacks. Case in point, states with anti-trans bills; or Oklahoma, which now has its anti-LGBT adoption initiative, the so-called religious-freedom bills.
"It's not enough to (just) notice what is going on and complain about it ... we have to do something about it. That starts with something that is free and easy: register to vote and show up to vote. And then when we vote, we have to cast informed votes. We have to know who the candidates are who are supportive of our issues. That's one of the things that Victory does – we're the only organization in our space. We don't endorse allies. Sure, there are a lot of straight-allies who are in the right place on LGBT issues ... sure, we love them, but we don't endorse them. We focus on putting our own into office."
After all, she added, "When we elect a qualified LGBT official, we not only get a good public servant who works for their constituents, but, we (also) get a role-model, an advocate. And we think that's transformative, and why we do the work we do."
Parker said her job with the Victory Fund is her "second-favorite job," only behind being the mayor of Houston, "because I get to do a lot of political work without having to run myself."
Parker oversees the Victory Fund office and engages with candidates across the country.
"If you are politically-active, you ought to be on Victory's email list, thus we can keep you updated on what's happening with LGBT candidates across the country, and we give you a chance to support candidates, both in your (city), but also across the country. Victory is sort of the good-housekeeping seal of approval."
All political candidates endorsed by the Victory Fun must be out, pro-choice, and willing to advocate for positive legislation and against negative legislation. Also, they must pass a viability test.
"When I first got involved with politics, there were no openly LGBT elected officials. Then there was a trickle of (winning) candidates," she recalled.
Now, there are 540 identified LGBT elected officials across the country.
That total, she said, "is amazing."
But, she quickly added, "It's no where near we should be in terms of, presence in our population.
"We know there are a lot of closeted LGBT elected officials out there, but, for purposes of the community, they may be wonderful people and great office-holders, but they don't benefit us. They don't move us forward in terms of full equality in the United States.
"The progress made (to date) has been amazing, but we're not to true, full equality, yet. So, we need to keep up the pressure."
Tickets for the 2018 Equality Illinois Pride Kickoff Brunch are available for $35 at equalityillinois.org/pridebrunch.