Neverland celebrates Pride with 'Game Day' June 24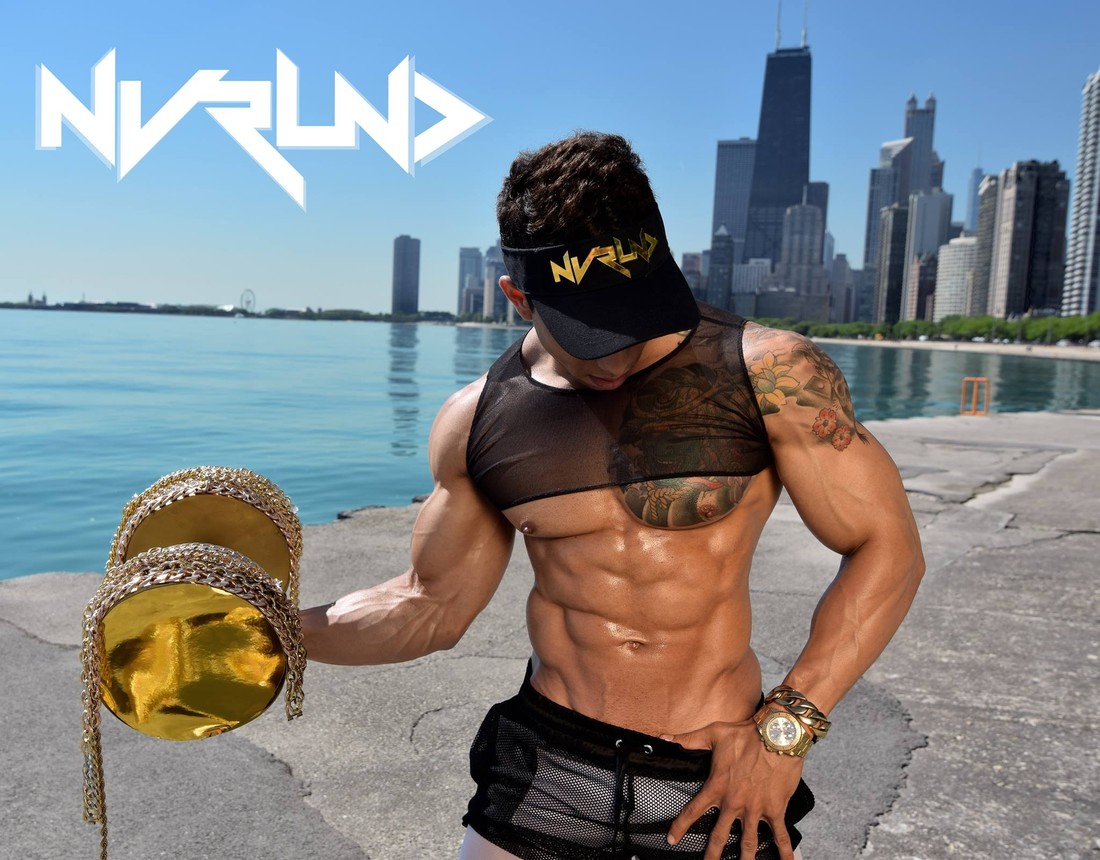 neverland model ricky oliveira
photo credit // guys and queens photography
High-concept theme party celebrates sportswear and athletes for Pride
Grab your jockstraps, jerseys and singlets, kids, because Neverland, Chicago's popular series of over-the-top themed dance parties, returns to Metro next Saturday, June 24, with a spectacular sportswear themed Pride party that you won't want to miss!
In past years, Neverland experimented with creating a full weekend of events for Pride, with last year's including both a pool party and a post-parade closing party in addition to their big, Saturday night themed dance party. This year, they're throwing all their creative weight behind the latter, ready to give Chicago a big, sexy, fabulous Pride party unlike any other.
"I used to think that you need a Friday, Saturday and Sunday party to create a destination weekend," Anthony DiFiore, Creative Director and one of the founders of Neverland, told ChicagoPride.com. "I no longer believe that. If you see how Black Party in New York or Snax in Berlin evolved, they each did so as a single innovative event that kept growing and growing."
"We're now putting our energy behind making our one Pride Saturday Neverland party as innovative and fun as possible, and different from every other Pride party in the U.S. We scale our production to the size of the crowd, so as Neverland parties keep growing in size like they have been -- we doubled over the past year -- we'll have the freedom to do all the crazy shit that we dream about."
This year's "Game Day" theme can be traced back to DiFiore's work with an LGBTQ anti-poverty campaign with Chicago House last year, which was heavily involved with Chicago's gay sports leagues. When he found out by chance that thousands of gay athletes flock to Chicago over Pride weekend for gay sports league events and tournaments, it seemed obvious to dedicate this year's party to athletes and the men who love them.
"Sports gear is undeniably sexy, and this just felt like a perfect fit for a weekend when so many men are in town to celebrate Pride and play sports," DiFiore said. "Patrick Crosson of Stonewall Sports has been a huge vocal partner in spreading the word, and we're donating 10% of the ticket sales of all members of his league to Fred Says."
Partygoers can expect "a sexy production inspired by vintage sportswear, and a completely redesigned stage setup with some pretty badass visuals," according to DiFiore. As always, the team of artists and innovators that make up Neverland are hard at work building sets and designing costumes and lights that will completely transform the interior of Metro and populate it with a cast of sexy sportsmen and fabulous athletic divas.
Opening the event is DJ Alex Cabot, who was a huge hit at Neverland's "Harem" party over Market Days last year. He's joined by DJ Paulo, an international headliner who has appeared at every major gay dance festival and party in the world and spun for Neverland at least year's Pride Closing Party at The MID.
"We're honored to have him headlining Neverland Pride at Metro," DiFiore said. "He's bringing a world-class reputation and reliability, and a name that crosses generations in its appeal."
Neverland's "Game Day" takes over the concert hall Metro (3730 N Clark St) on Saturday, June 24th from 11 p.m. until 5 a.m. Tickets are available now at
www.NeverlandPride.com
, and a limited number of hard-copy tickets are also available at
Egoist Underwear
(3526 N Halsted St). For more information, check out their website at the previous link and RSVP to their
Facebook event.
Photos for Neverland by Guys and Queens Photography, styling by Martin Luna, props by Timmie Foley.
Related:
That 'Black Girl Magic' has us in its spell