DJ Alberto Ponzo makes his U.S. debut at Octane Party on March 11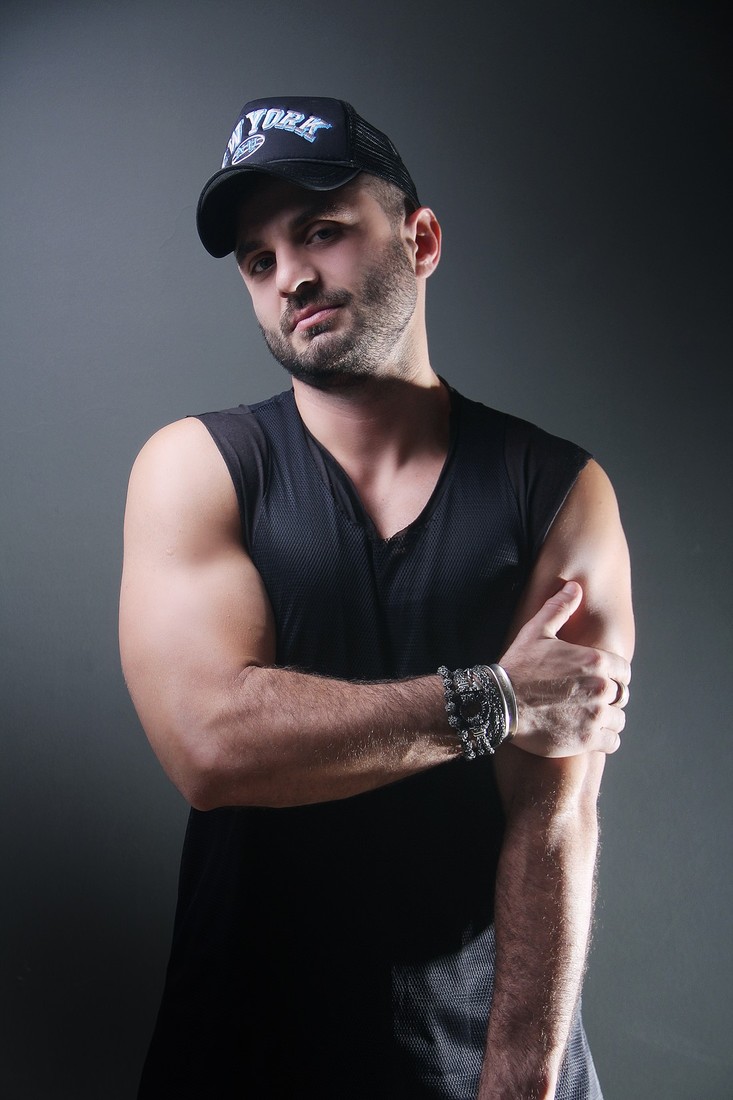 photo credit // dj alberto ponzo
Fantasy Nightclub in Boystown brings popular Brazilian beats to Chicago for hours of dancing
Chicago, IL - He's excited to try Chicago's world-renowned deep-dish pizza and also visit many of the city's top tourist destinations, including Cloud Gate, the Chicago Theatre and the Willis Tower.

But most important for Alberto Ponzo is, bringing the beats from his native Brazil – his personal style as a DJ is a mix of Tribal, House and Progressive House.

Ponzo, 31, who lives in São Paulo and is openly gay, is making his U.S. debut at Fantasy Nightclub in Chicago's Boystown neighborhood on Saturday night, March 11. Ponzo is the headline DJ for the monthly Octane Party from SKIN Productions.

DJ Ale Maes, also a Brazil native who lives in Chicago, will be working the DJ booth too, as this dynamic duo bring the dance beats into the early morning hours.

"I'm very excited to play at Octane Party. This is my debut in the U.S., and I can't wait to get people dancing," said Ponzo, who will be in the city for three days. "I want to get to know the Boystown neighborhood and make some new friends. I also want to enjoy some of the local shops and gastronomy." He is even excited to ride the el.

"I've never been in Chicago; this is my first time. I'm sure I'm going to have some great memories. I'm working on some new remixes for Octane, with some Brazilian beats, and I can't wait to play them. People can expect to dance a lot and have lots of fun."

Ponzo is the Resident DJ at The Week Brazil and also works as a physiotherapist. He has been a DJ for four years, and said some of his favorite musicians are Deborah Cox, Michelle Weeks, Inaya Day and Jeanie Tracy.

"Being a DJ means that you have to be studying and learning constantly," Ponzo said. "To improve my skills, I do a lot of research on music, artists and new tracks. I also like listening to full sets (from) an array of DJs. Since I started I've been very lucky to work closely with great DJs, and (have been) learning from them. I work on my technique by experimenting and creating my own remixes. During this time, I've also learned how to interact with the crowd and have fun with them.

"Electronic music has always fascinated me. When I was 21 I started going to clubs, and my interest for that type of music just kept growing. After clubbing the whole night, I would go home and research the tracks, the artists, and what the DJs were playing (during) their gigs. I started creating my own selection of music, and playing it (at) friend's get-togethers. During that time, my roommate who happened to be a DJ, saw my interest and would let me practice on his DJ equipment. I started creating my own remixes and playing at smaller parties, and slowly producers started noticing my work and inviting me to play at clubs and bigger parties."

Ponzo added, "I'm very passionate about everything I do. I love being a DJ (and) I also love being a physiotherapist. I work (in) the ICU of a big hospital in Sao Paulo, and I also teach. I have a crazy, busy life, but that's (what) I thrive on. I like helping people, and being around people."

More From DJ Alberto Ponzo:

First concert attended in person: Madonna, in Sao Paulo.

Most recent concert attended in person: Sarah Brightman

Debut as a DJ: In January 2013, at Badalo's Party, in Sao Paulo, Brazil. "I had such an amazing time because all my friends were there to support me. I still remember the first track I played -- Girl On Fire (Alicia Keys), Peter Rauhofer Is On Fire Remix."

Fun Times: "For me it's all about that exchange with the crowd. People go out to have fun and that's what I want to give them when I play. I rejoice when I see that people are excited, dancing and having fun. If the crowd is happy, I'm happy."

Amazing Crowd: Ponzo was the DJ at Acquaplay Party last March in Sao Paulo, with 9,000 attendees. "It was amazing."

Country Music Request: "I was playing (one night) at The Week, a club known for its electronic scene, when a patron handed me a piece of paper asking me to play a country song. (I'm) not sure if he was being serious or not, but it definitely made me laugh."

DJ Career Highlights, so far: "It's been an amazing ride. Becoming a resident at The Week is definitely one of the highlights of my career. Some of best parties I played were produced by them, (including) Safado, Papa Party by Eliad Cohen, and Carnaval @The Week. Two other great moments were when I played at the Buddy Party in Shenzhen, China, and at the Divino Club in Santiago, Chile."

DJ idols/role-models: Abel Aguilera, Ralph Rosario, Paulo, Mauro Mozart, Renato Cecin and Paulo Pacheco. "These guys know how to combine their technique with great songs."

On working alongside DJ Ale Maes at Octane Party: "I can't wait to share the DJ booth with Ale, my Brazilian friend and compatriot. Ale has been doing a great job as a DJ in Chicago; it's my pleasure to work with him. I'm sure we will make a memorable night together."

Final Thoughts: "I would like to thank everyone involved with the Octane Party for this opportunity to play for you. The U.S. has the best DJs in the world and I'm sure it has the best crowds as well. I can't wait to get to know you. I'd also like to thank Ale for all his support. I know this will be the first, but not the last time I'll be in Chicago and at the Octane Party. I surely want to come back to enjoy everything the city has to offer."