Sporting life suits Zeigler just fine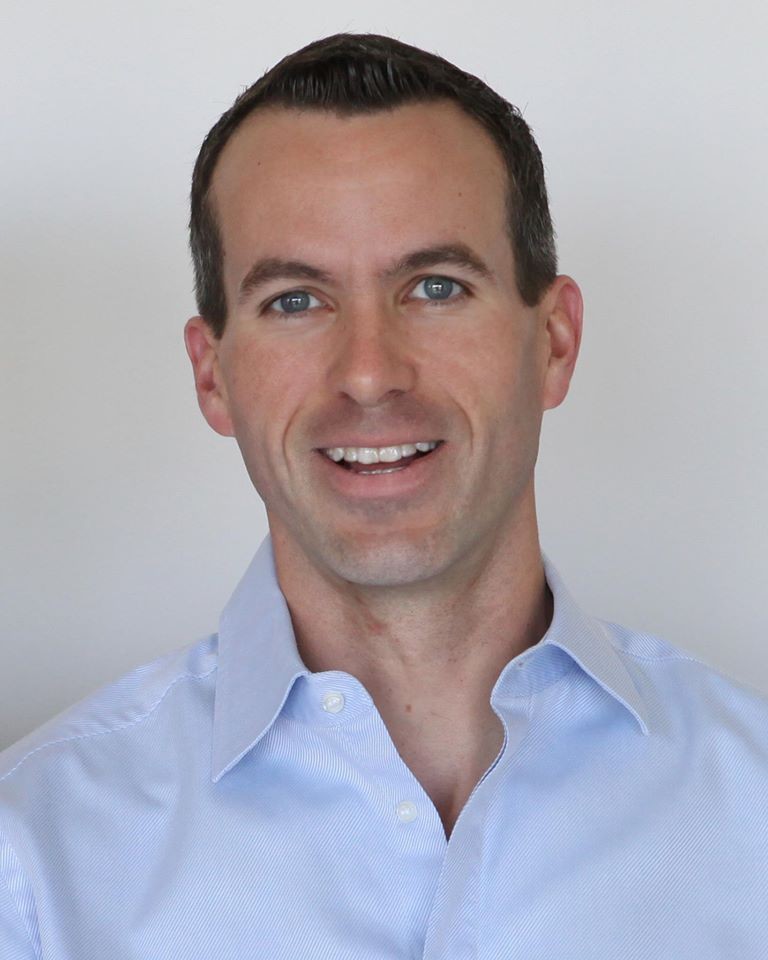 cyd zeigler, co-founder of outsports.com
photo credit // cyd zeigler
He's won championships, officiated high school & college football, and empowers the LGBT sports movement
Cyd Zeigler has had an abundance of flag football experience and for the past couple years has been trying his hand, and whistle, as a tackle football official – for high school and college games in Southern California.
Yes, Zeigler is gay, too.
In the fall of 2015, it was his second season working high school varsity-level games – and he even was assigned to a Los Angeles city championship game.
"I guess I'm doing OK," Zeigler said, modestly. "I love working the flank positions, (meaning), linesman and line judge, because it puts you in the middle of the action the entire play, every play. Plus, you get to work with the coaches. Some of them can be tough to deal with, but I love the challenge."
Zeigler's drive to excel as a football official is clear. "I want to be the best official I can be, no matter what the level," he said, adding that, yes, he someday hopes to work in the NCAA Division I Football Bowl Subdivision (FBS), formerly known as Division I-A, which is the top level of college football in the U.S.
"This (upcoming) season, I'm focused on digging into the rules and mastering the mechanics. Fans, players and coaches talk about the rules, but it's the mechanics of officiating that are half the battle. So far I've found understanding the mechanics one of my fortes, so I think that gives me a leg up."
Zeigler and fellow Los Angeles resident Jim Buzinski are the founders of the Gay Bowl, which is the annual Super Bowl of gay flag football, and its governing body, the National Gay Flag Football League.
Zeigler has been on a Gay Bowl championship team seven times, with teams from Los Angeles and New York. Those titles, he said, "took a lot of hard work and teamwork."
But in the last few years, Zeigler's personal need to compete, that desire to win, has faded, hence, his passion for officiating.
His love of sports, though, is ever-strong.
Zeigler and Buzinski are the co-founders of Outsports.com – the premiere source for everything gay sports-related. And I do mean everything – from coming-out stories, to eye-candy photos of swimmer's wearing speedos, to any controversial anti-gay comment that might fall from mainstream sports.
Outsports.com is, er, was a niche outlet, once. Not anymore.
Outsports.com is a powerhouse is sports media, dating back to 1999.
"I think both Jim Buzinski and I saw very early on that we were onto something with Outsports, that no one could do it as well as we do, and that there's a large market for it that continues to grow," Zeigler said. "Thankfully, (in 2011), the folks at Vox Media and SB Nation made it possible for us to do this at the level we are today (by purchasing Outsports and incorporating into the popular SB Nation). Their support of our work has been incredible."
And the work by Zeigler and Buzinski is, quite simply, incredible, especially when it comes to build, er, further build the gay sports community. And the duo shine with coming-out stories.
"I say all the time that Jim and I have collectively written more coming-out stories than anyone else. Not more than anyone else in sports, more than anyone else. Period," Zeigler said. "Personally, I've written a hundred, (probably) more. More and more, (though), we ask the athletes and coaches to write their own story, and we edit them. We find that people really love reading stories in the words of the people themselves. Plus, it gives the subject more control over what is said. And maybe most importantly, we simply don't have time to write them all anymore. We could five years ago, but there are so many people in sports wanting to share their stories, there's no way we could keep up."
Outsports has told the coming-out stories of, literally, hundreds from the world of sports -- from athletes to coaches to officials to writers to front-office executives, and others. "My only surprise is there aren't more of them that we know of," Zeigler said. "So many people are living in such irrational fear they are deeply stuck in the dark."
Outsports was a power player in the coming-out of some of the biggest gay athletes ever, including Michael Sam (football) and Jason Collins (basketball). Others too, such as soccer sensation Robbie Rogers. These athletes, and others, "helped shape the national conversation," on gays in sports, Zeigler said. "I look at Robbie Rogers who came out, returned to his sport, got the (Los Angeles) Galaxy to give up the league-leading scorer to trade for him, and then won the MLS Cup. (Rogers is) a guy who has had an impact beyond the acknowledgement he gets.
College football player Conner Mertens "is another (whose) coming-out led to a lot of other young athletes coming-out to their teams and publicly," Zeigler said.
Zeigler's favorite coming-out story was about Michael Sam – a behind-the-scenes tick-tock of what happened. "It was so different from what the New York Times and ESPN did, and it was something very unique to what we do at Outsports, both advising athletes and helping them tell their stories," Zeigler said. "Also, the story of Dalton Maldonado, a high school basketball player in Kentucky who found both acceptance and rejection. His coming-out story is our most-read (story) ever on Outsports, more than Michael, more than Jason, more than anyone."
Zeigler also wrote about Brian Sims, who was a lawyer in Philadelphia when he let Zeigler write about him as a gay college football captain. "That article catapulted him to a national stage, and I cannot see where his political career ends up," Zeigler said.
Zeigler's own coming-out, er, coming-to-grips-with-being-gay is an amazing story unto itself.
Zeigler grew up on Cape Cod, in the small town of Harwich, with about 9,000 people. He ran track and cross-country competitively for Harwich High School, and admittedly was "quite good." He also played a lot of pick-up basketball.
He admittedly was religious, which had a profound impact on his life and coming-out.
"Being gay was something I simply would not accept, so I buried it," he said. "I tried to date girls, but it never worked out. I always lost interest after a few weeks. Kissing them just felt so wrong, but I knew if I kissed a boy I'd go to hell. So I just buried (the thought of being gay)."
But the kids in his class knew, or at least had a hunch, so they picked on Zeigler.
Starting in fourth-grade, Zeigler was teased for being gay.
"At one point, I lost most of my friends," he said. "I was in such denial; I always thought they were wrong. Turns out, they were right. All of that teasing, (including) days I went home crying, is one of the reasons Outsports is so important to me.
"I don't want anyone else to experience what I did."
After graduating from Stanford University, Zeigler was in Los Angeles, helping out the UCLA Ultimate Frisbee Team. "It was one day during a practice that I met my first love, PJ," Zeigler said. "Turns out, he was gay and by a miracle we ended up dating. He was my first everything.
"It all happened very fast. While I was still in denial about being gay, I could not deny what I felt for him. It was a lightning bolt. I came out to everyone in my life in about four months. When the switch went off in my head, there was no looking back."
Flash-forward to 2016. Zeigler is still living in Los Angeles and has been married to dentist Dan Pinar since 2014, though the two have been dating since 2003.
But sports are Zeigler's true love, especially football.
"Sports is not a homophobic institution anymore. It was, but it's just not," he said. "Yes, there are many corners that still stick to the nonsense of a bygone era, (such as) stupid language (that) still gets tossed around the locker room. But consider this: in the last 10 years, I do not know of a single LGBT athlete who came out and was rejected by their team. I'm sure they are out there, but I don't know of one. The vast majority find complete acceptance from their teams. Not (partial) acceptance, complete acceptance. That's a powerful statement."
Zeigler's sporting path also has included runs in the quadrennial Gay Games. He won two gold medals in 2002 in Sydney in track and field, for the 4x100 and 4x400 relays. He also won a gold medal in Chicago in 2006 in flag football.
"I've been blessed with a lot of success in sports. I've been lucky, and I've also made some of that luck," he said. "All of my teams' championships in the Gay Bowl were special, so I'd say the string I put together in the Gay Bowl is probably tops. My teams won five straight Gay Bowls and won 35 straight games over six Gay Bowls. I can't imagine that latter record will ever be broken in my lifetime."
So, what about the 2017 World OutGames in Miami or the 2018 Gay Games in Paris ... any plans to participate?
"First, I think both of these events will be great," he said. "I was on the inspection committee that helped choose Paris as the site for the 2018 Gay Games, and that is going to be wonderful. Most of their venues are at least very good, and some are world-class. And the party and event spaces are really incredible. Whether I compete or not, I don't know. Like I said, my need to 'win' just isn't there anymore. But I haven't competed in a Gay Games since 2006 in Chicago, so maybe it's time to put on the cleats or spikes again."
More From Cyd Zeigler:
Favorite pro athlete: Randy Moss
On former NFL player Scott Fujita, who has long been a supporter of gay rights: "I have so much respect for Scott. He didn't shy away from vocally supporting LGBT causes, but he never wanted to be front-and-center, always letting the LGBT people themselves be the faces of the movement like some other straight men in sports. I respect that a lot."
On Jim Buzinski: "Jim had a larger impact on me than almost anybody in my life. I met him very shortly after I came out. While other gay men leave sports when they come out, Jim's influence drew me into sports. Being an athlete and a sports fan were essential parts of my identity as a gay man from literally the first few days I was out. He's helped guide my personal and professional life and has been an incredible friend."
On the Sports Equality Foundation: "It's designed to bring resources to LGBT people in sports – athletes, coaches, executives – to accelerate the coming-out process in sports. So many organizations focus on empowering the activists to do the work. We don't think that's very effective. Getting people to come out, giving them the tools to lead in sports, and empowering them to do the work will accelerate the final shift in sports a lot faster than some activists' hashtag campaigns and training sessions.
Zeigler's book, "Fair Play: How LGBT Athletes Are Claiming Their Rightful Place In Sports" was recently released. "People have congratulated me on the accomplishment of writing a book, and that's nice. But what I take pride in is that so far the reviews are quite good, from both trade magazines to sports fans to people in the LGBT sports movement," he said. "It won't be for everyone, and there are parts of it some people won't like. But I think it pretty accurately reflects our collective journey toward acceptance in sports over the last decade, and how we can write the final chapter of this movement together."
Zeigler In Chicago, Along With Many Others From the Sports World:
Zeigler is holding a book-signing on June 23 at
Unabridged Books
tore (3251 N. Broadway), starting at 7 p.m., followed by a social gathering at Crew Bar + Grill (4804 N. Broadway). To order the book, go to:
www.amazon.com/Fair-Play-Athletes-Claiming-Rightful/dp/1617754471
The Outsports Reunion is schedule for Pride Weekend in Chicago – with more than 100 expected, from high school athletes to pro sports personnel. The focus of the reunion is to bring together people active in organized sports and empower them, Zeigler said. "This (reunion) is about the LGBT people in sports and providing them a support structure of empowerment," Zeigler said. "We are really focusing the weekend on story-telling, both in large groups and one-on-one (settings). We know that people telling their stories is how to connect with other people. So whether it's public-facing events or our private events, story-telling will be a major focus."
On Saturday, June 25, a sports event is being held at the
Center on Halsted
, which will feature reunion attendees telling part of their story, with a reception afterward. Tickets are free, though limited. (For tickets, go to
https://gopride.com/Zchz