In This Corner: Reeve Lazar, a World Champion Wrestling Fan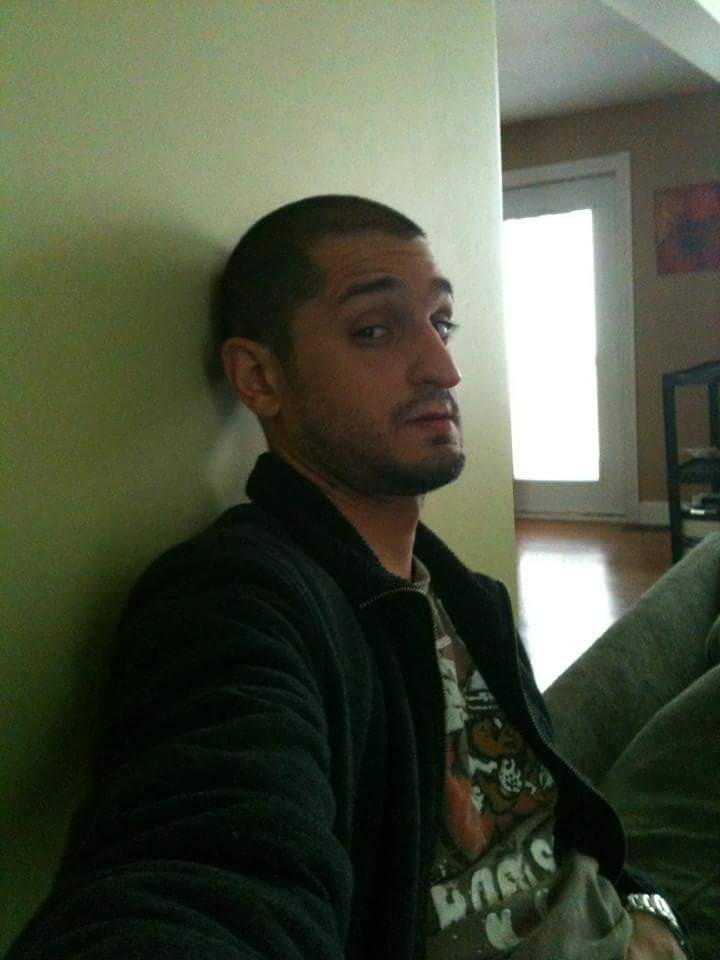 Chicagoan comes off the top rope with his passion for WWE
His passion for professional wrestling dates back to 1979, when Reeve Lazar intently watched the evil Sheik Adnan Al-Kaissey manage various stars in the now-defunct American Wrestling Association (AWA).
"Watching him work made me want to be part of (the) business," said Lazar, 41, who lives in Chicago's Logan Square neighborhood and is the branch manager at the Chase Bank in Uptown. "I fell in love with wrestling in 1979."
He has since attended hundreds of wrestling matches live, from such promotions as the National Wrestling Alliance (NWA) to World Wrestling Entertainment (WWE) to Extreme Championship Wrestling (ECW).
"I remember watching wrestling with my younger brother and arguing about which wrestler would win or which wrestler was better," Lazar said. "We would turn our parents' king-sized bed into a wrestling ring. I also remember getting into deep trouble (after) breaking their bed and dresser after standing on top of it and (then leaping onto) my brother a la (Jimmy) 'Superfly' Snuka."
Lazar was born in Lebanon and has lived in Chicago since he was 4 months old. Kevin Von Erich is his all-time favorite wrestler; Adrian Adonis is his all-time least favorite wrestler. A legendary match pitting Mick Foley against The Undertaker on a pay-per-view broadcast was Lazar's all-time favorite match.
Lazar has even attended WrestleMania, the yearly extravaganza from the WWE, several times. He was at WrestleMania 23 in Detroit in April, 2007. "I traveled alone and met so many great people that had traveled from many different parts of the world to be part of this 'Super Bowl of Wrestling,'" he said. "I also attended the WWE Hall of Fame induction ceremony," held the night before WrestleMania, "which was a humbling experience."
Lazar now watches at least 15 hours of wrestling a week, every week. He's simply hooked on the in-ring action from WWE and its U.S.-rival Total Nonstop Action (TNA) Wrestling.
"I love the (wrestling) storylines," Lazar said. "Some are so out there that one just shakes their head, and some are really good, (which) draws you in even more. I also love the constant evolution of the business, which includes character changes."
Even though pro wrestling is admittedly predetermined, Lazar doesn't care. "Wrestling is no different than watching a TV sitcom, series or movie," he said. "What wrestlers do in the ring is beyond spectacular. Most (fans) don't hear about the injuries, but what they subject their bodies to almost daily is more than what regular athletes subject themselves to. Yes, the matches themselves are predetermined, but the in-ring ability is undeniably breathtaking."
If Lazar himself was a wrestler, he acknowledged that he'd be hated. "I'd want to be known as a backstabber where both heels and favorites weren't spared by me," he said. "I can see fans loving my character because I'd be someone who looks out for only my own interest, but also hating me because I would also double cross their fan favorites."


The WWE presents its long-running TV show, Raw, live from the

Allstate Arena

in Rosemont on March 7, starting at 6:30 p.m., with likely appearances by Brock Lesnar, Roman Reigns, Triple H, Kevin Owens, Kalisto and others. Lazar will be among the capacity crowd of nearly 20,000 screaming fans.