Neon Trees headlines Market Days, Sunday, August 10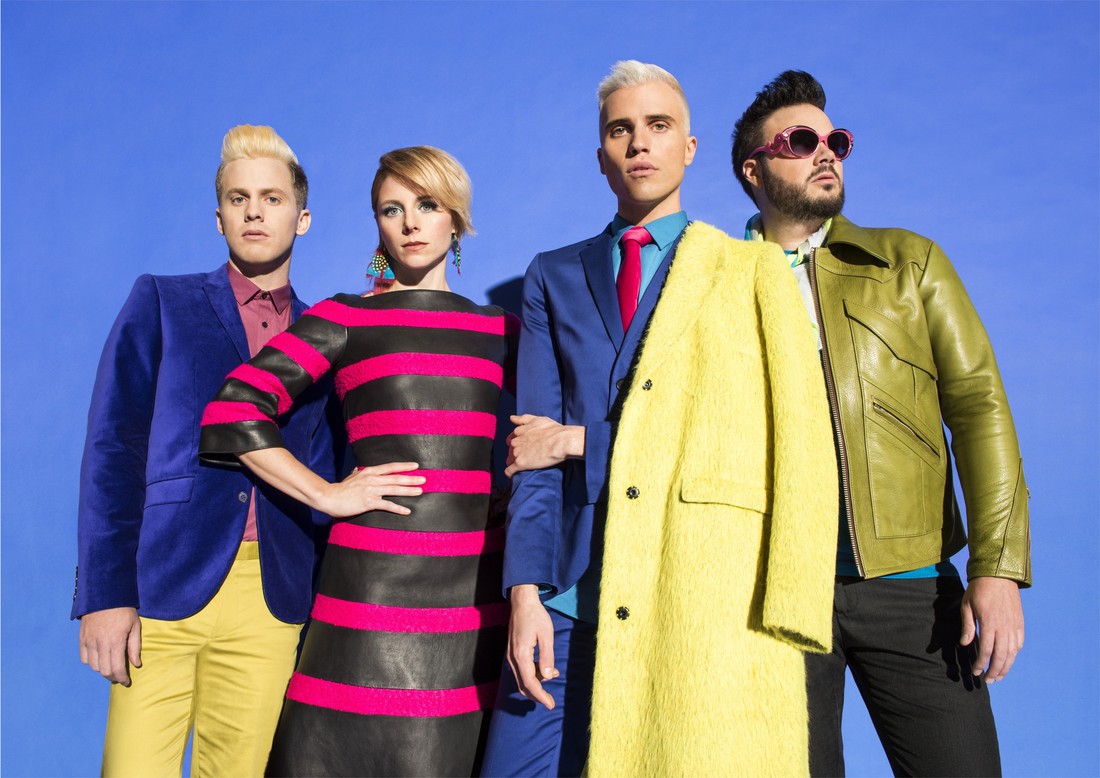 tyler glenn (front) of neon trees
photo credit // andrew zaeh
Northalsted Market Days runs Aug. 9-10 on Halsted Street for six blocks between Belmont and Addison.
Blend new wave-pop with a dash of alternative rock, and what you get is Neon Trees, one of the top headliners planning to tear up the stage at Northalsted Market Days.
The four-person band originally born out of Provo, Utah found its roots performing as the opening act during The Killers' North American tour in 2008. It wasn't long, however, until Neon Trees moved into the national spotlight.
Neon Trees burst onto the alternative rock charts with their 2010 album Habits, and is now best known for the songs "Animal," "1983" and "Sleeping with a Friend." Since Habits, the band has produced two more commercially successful records, Picture Show and Pop Psychology.
But it's not only the music that's gained the band attention, specifically in the LGBT community. Frontman Tyler Glenn officially came out as gay in the April 10, 2014 issue of Rolling Stone, saying he kept his sexuality a secret all his life after growing up on the heavily Mormon town of Provo, Utah.
"I've always felt like I'm an open book, and yet obviously I haven't been completely... I had my crushes on guys throughout high school, but it was never an overwhelming thing until my twenties,"
he told Rolling Stone. "Then I'd be dating girls and in love with my straight friend, and it was the worst feeling in the world."
"Being a teenager, you're so emotional and trying to find yourself, and I still feel like most of my life has been me trying to find myself," he added. "But I think I need to finally break away from that and be an adult."
Neon Trees performs the North Stage at 5 p.m. on Sunday, August 10. Northalsted Market Days, which is organized by the

Northalsted Business Alliance

, runs Aug. 9-10 on Halsted Street for six blocks between Belmont and Addison in Boystown. A $10 donation is recommended.
Market Days Schedule:
Saturday, August 9
|
Sunday, August 10
Interviews:
Belinda Carlisle
|
Karmin
|
Tyler Glenn of Neon Trees