Wentworth Miller comes out as gay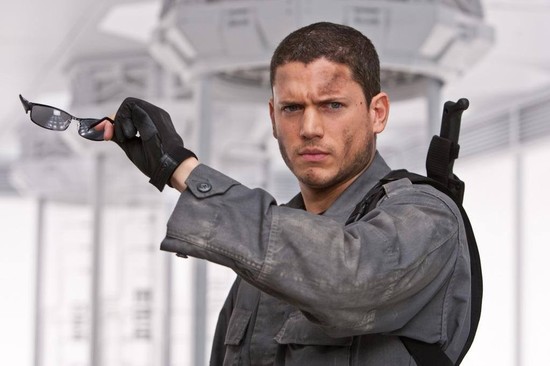 wentworth miller stars in prison break
Prison Break
star Wentworth Miller has come out as gay in a letter to the organizers of a film festival in Russia.
Miller, 41, declined an invitation to participate in the St. Petersburg International Film Festival. In his letter, Miller wrote: "Thank you for your kind invitation. As someone who has enjoyed visiting Russia in the past and can also claim a degree of Russian ancestry, it would make me happy to say yes. However, as a gay man, I must decline. I am deeply troubled by the current attitude toward and treatment of gay men and women by the Russian government."
Miller, who starred as Michael Scofield in Fox's Prison Break, went on to say, "The situation is in no way acceptable, and I cannot in good conscience participate in a celebratory occasion hosted by a country where people like myself are being systematically denied their basic right to live and love openly."
"If circumstances improve, I'll be free to make a different choice," he added.
In the letter, Miller noted he is a member of the Human Rights Campaign.
"Wentworth Miller demonstrated tremendous courage in coming out and taking a stand against this heinous law," said HRC Vice President and Chief Foundation Officer Jeff Krehely. "Coming out is a powerful action and benefits so many people - particularly youth - who are struggling to come to terms with their sexual orientation or gender identity. Wentworth's actions today not only make the coming out process a little easier for others, but it also puts yet another human face on the millions of people around the globe whose safety is directly impacted by this law and the toxic message it sends about the dignity of LGBT lives."
In June, a law banning "propaganda of nontraditional sexual relations" was passed by Russia's Federal Assembly and signed into law by President Vladimir Putin.