Bob Bergeron, author of gay self-help books, commits suicide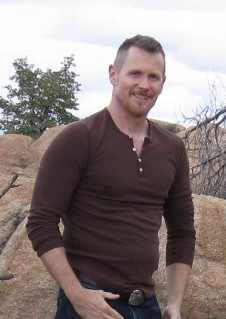 photo credit // bobbergeron.com
New York City - Manhattan therapist Bob Bergeron, 49, had just finished writing a book called "The Right Side of 40" last year -- a positive book about how to age gracefully as a gay man.
Then, on January 5, he committed suicide.
Three weeks before, Bergeron previewed his new book on his website with a chipper post: "I've got a concise picture of what being over forty is about and it's a great perspective filled with happiness, feeling sexy, possessing comfort relating to other men and taking good care of ourselves."
The
New York Times
reports that friends and family are stunned that the relentlessly cheerful, attractive, and healthy therapist ended his own life.
"We sell this idea that 60 is the new 40, but it's just lying," Dr. Frank Spinelli told the New York Times. "We tell children there's Santa Claus, and then they get older, and learn better. I can't even begin to imagine what Bob was going through."
The New York Times said that Bergeron grew up in the Chicago area and that his family was accepting of his homosexuality. He moved to California, and then later to New York.
The publication of his book, "The Right Side of Forty: The Complete Guide to Happiness for Gay Men at Midlife and Beyond," has been canceled. But there's still a
page on Amazon for it,
featuring a happy and handsome picture of Bergeron, who finished the manuscript just two weeks before he killed himself.