Lesbian wedding planners speak out after baker refuses service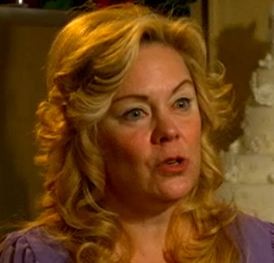 Des Moines, IA - Last Thursday, Trina Vodraska and Janelle Sievers were denied services by Victoria Childress, owner of Victoria's Cake Cottage, located in Des Moines, IA.

Childress scheduled an appointment with the couple only to sit them down, chastise them about their sexual orientation, and to deny them a cake tasting for their upcoming wedding. In the wake of the incident, Childress has made multiple local and national media appearances.

Today, Vodraska and Sievers issued the following statement with the hope that they can move on from this hurtful experience and continue planning their wedding with their supportive family and friends:

"We have been a loving, committed couple for 8 years and on the day the Iowa Supreme Court granted us the freedom to marry, we got engaged. Ever since, we have been looking forward to our wedding day and have enjoyed making our wedding plans. What happened on Thursday was both disappointing and painful experience. We remain saddened by this incident and are grateful for the support we have received. We wish to put this situation behind us.

"As Christian women, we were hurt by Ms. Childress' actions and statements. We are disappointed that she and others around her would use our wedding—the happiest day of our lives—as an opportunity to make personal, political, and financial gain.

Ms. Childress' actions, both on the day of the incident and in her continued media appearances, have brought too much pain into what should be a time of joy and happiness. At this point, we only wish to move beyond this unfortunate incident. We are looking forward to our wedding next June and beyond to our life together."