Darren Criss, Chris Colfer, Naya Rivera on their 'Glee' gay characters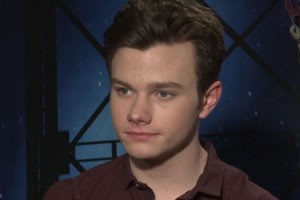 Darren Criss, Chris Colfer, Naya Rivera and Heather Morris talk about what fans can expect from their Glee gay characters next season.
Criss plays out-and-proud Blaine Anderson on the Fox musical-comedy, while Colfer plays gay William McKinley High student Kurt Hummel. The pair declared their love for each other after a brief romance during the show's second season.
Rivera plays closeted lesbian Santana Lopez. In the episode titled Sexy, Santana confessed to Brittany, played by Heather Morris, that she loves her. Brittany declared her love in return but added that she was taken. By the end of the season, however, Brittany was once again single, and romance for the pair in the upcoming season remains a possibility.
The four stars talked about what fans can expect from their Glee characters and how fans have reacted to their coming out stories during a recent press tour for Glee: The 3D Concert Movie, gay entertainment website
AfterElton.com reported
.
"I'd like to see her be pretty mean this year," Rivera said of her character. "Like real mean. And maybe get a girlfriend."
"I'd like to see her get a girlfriend, for sure," Morris said. "Like a hot girlfriend."
"With boobs," Rivera added.
"It's crazy when you represent such a select community, just the stories that you hear that are heartbreaking and inspiring, and they always thank you so much, not realizing that it's really them who are brave and are the strong ones," Colfer said.
Criss said the positive response he's received has made his role more meaningful: "They are much greater than they think they are, because it comes right back to us, and that goes into every performance. It's not just a job anymore. It's like I've been given this superhero's costume and I get to play him, and it's a privilege."
Related:
Darren Criss to perform at Market Days in Chicago on Sat., Aug 13