Celebrating 40, Idol's Jim Verraros is back in the studio after more than a decade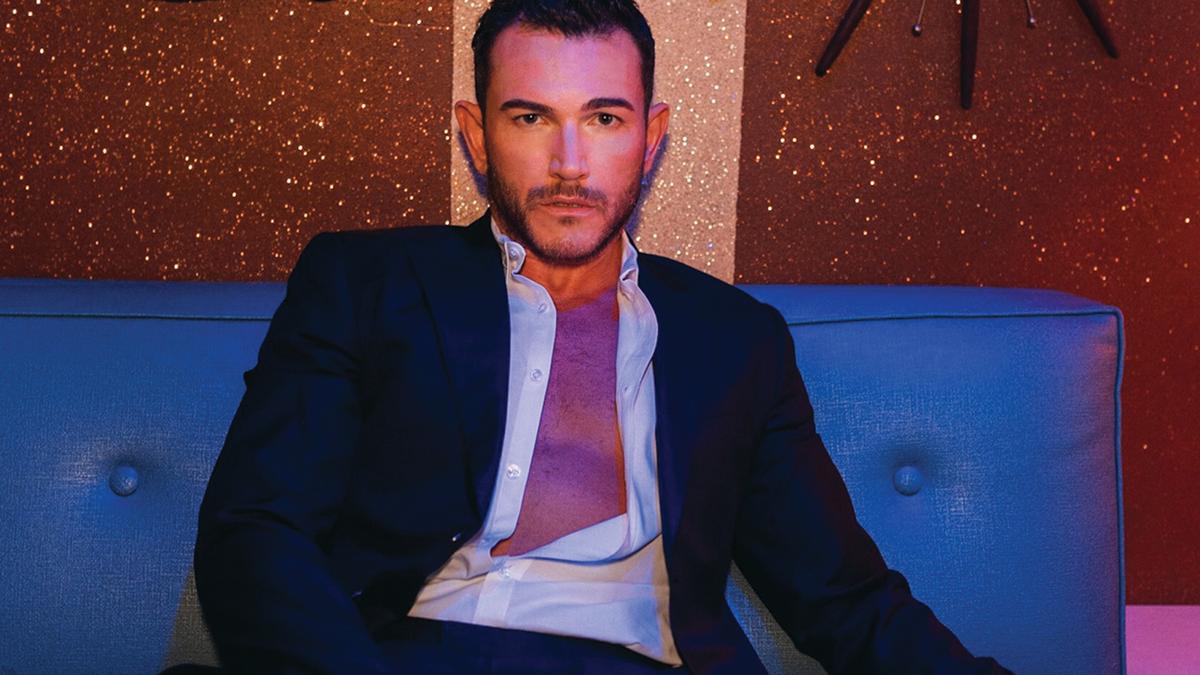 jim verraros readies 'take my bow' for sept. 15 release
'I'm in a different space today than 20 years ago,' says Verraros, who is set to drop a new single on Sept. 15
Jim Verraros celebrated his 40th birthday earlier this year on a boat in Puerto Vallarta, his first time there. Photos from the sun-drenched, champagne-filled festivities hit social media, as thirst trap pics of the muscle-packed, Speedo-wearing singer hit Instagram and beyond.
"I don't really know how 40 is supposed to feel, but I do feel good," he said. "It's a milestone, so you tend to think about all the things you've accomplished up to this point in your life.
"Do I feel 40? I just feel good, if that makes sense."
Verraros, from suburban Chicago, is a singer/songwriter/actor who shot to national stardom 21 years ago when he placed ninth on the first season of
American Idol
. Raised by deaf parents, he signed the lyrics to his audition song. While participating in the 2002
American Idol LIVE!
tour, Verraros came out as gay. He was the first
American Idol
finalist to come out, and he remained the series' only publicly gay finalist for over three years. Several organizations subsequently honored Verraros as an influential figure within the gay community.
"It was a great time, beautiful," in Puerto Vallarta, he said.
Verraros visited the Puerto Vallarta bars and enjoyed the vacation with family and friends. "It was a lot of fun," he added.
Now, though, he's getting back to business – the business that earned him worldwide fame, music.
Verraros drops a new single on Friday, September 15. His new song, Take My Bow, is a pop song with a splash of EDM.
"At 40, I've lived a bit more than when I put out my first albums," he said. "(I now go) into the studio without a lot of pressure and see what comes out."
"I'm in a different space today than 20 years ago," Verraros said. "Twenty years ago, it was so much more difficult for a gay artist to find their footing. The landscape has changed so much – in our favor."
Verraros is now a tech recruiter for a large tech company based in Massachusetts, a position he's had for about a year. He has a home with his husband near the
United Center
and they have a lot of friends in the local music scene.
The two enjoy hosting dinners, he said. And both Verraros and his husband have ties to suburban Chicago.
"We're very chill, kind of boring, he said. "I'm looking forward to what's ahead, doing things that make me happy.
"I work really hard (in the gym), try to be as healthy as I can. I try to be fitness-oriented, which helps with clarity and a sense of self. I am in a good spot health- and diet-wise."
Verraros shot to stardom on the first season of
American Idol,
which premiered on June 11, 2002, as American Idol: The Search for a Superstar.
Kelly Clarkson was the first
Idol
winner.
"When I watch new seasons, yeah, at times it does feel like 20 years," he said. "It was so different for us. It wasn't so much glitz and glamour. It was much more basic back then.
"I am forever grateful for that experience."
"It's great that
Idol
is still going, that it is still giving a platform to such incredible talent all over the country."
Verraros has taken vocal lessons for his studio return, ironically from Austin Markham, who was on
American Idol
season 21 earlier this year.
"There was this guy who showed up in my Instagram newsfeed and I fell in love with his voice, so I followed him," said Verraros said. 
Markham and Verraros ultimately connected.
"It is fun to talk with him about the show, hear how much things have changed," Verraros said. "It's interesting to learn from someone a lot younger than me. He's amazing, a lot of fun working with him."
Verraros said he has not spoken with Clarkson in a few years but hopes there's a 25-year reunion in the works.