Out In The Park returns to Six Flags Great America this Saturday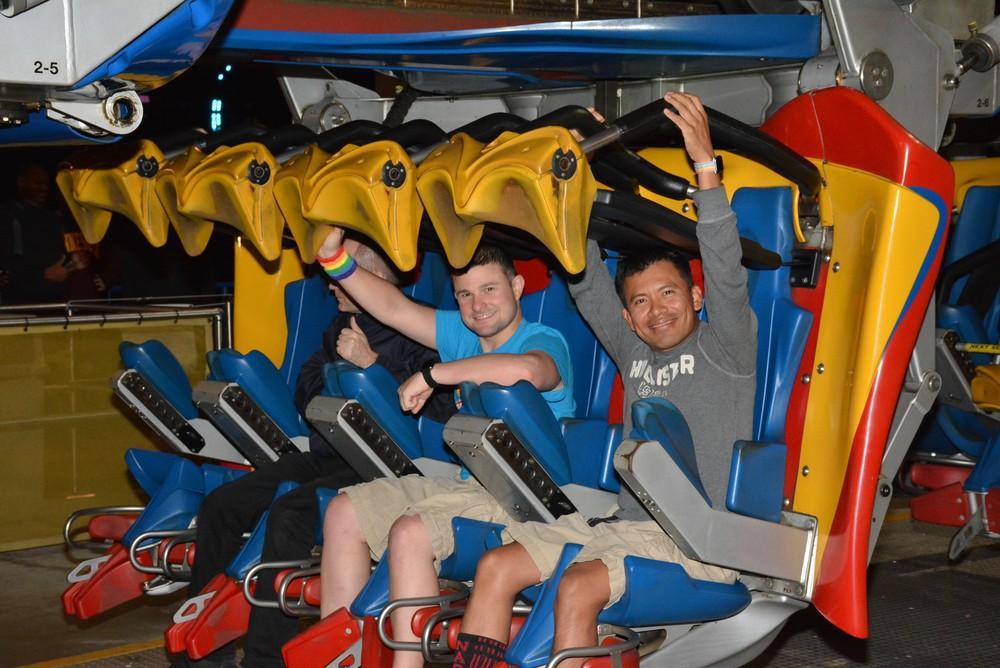 photo credit // ken brown
The 12th annual Out In The Park is set for Saturday, September 9: a 4-hour, excitement-packed, music-blaring party for the LGBT community at
Six Flags Great America
in north suburban Gurnee.
Advance tickets are $45 or $55 at the gate, if available, and the private event runs from 8 p.m. to midnight.
"The weather is on trend for a beautiful evening, (the temperature) should be in the 70s so we are excited," said Michael Snell, event co-organizer.
About 3,700 in 2022 and more are expected to attend this year.
"You are missing out if you have never attended; it's like a Fall Pride Celebration," Snell said. "Seeing that it is a private event, there are much shorter lines. Last year, I was on the Batman ride at about 9 p.m., and there were only 10 people in line. You could have got off and gotten right back on. The longest line I experienced last year was about 20 minutes. 
"Everyone always tells us that they are able to ride everything they want in 4 hours."
Out In The Park will feature the sounds of Chicago's
DJ Sean Parks
and
DJ AJ Dubbz
, plus Milwaukee's
DJ RNB
. 
A portion of ticket sales will be donated to AIDS Healthcare Foundation.
"Six Flags is having their biggest sale of the year, so you can get a  2023-2024  Platinum Season Pass for $69," Snell said. "But, if you buy our ticket, you have the opportunity to go to the box office the night of our event and get the 1-year Platinum Pass for $30. That's a whole year of Six Flags and Hurricane Harbor for $30."
Charlie's Chicago again this year is offering party
buses to Out In The Park
. Charlie's also will host the official Out In The Park after-party.
For more information, including tickets, go to: 
gaysixflagschicago.com