London-based electronic pop singer-songwriter Sofi Vonn performs Market Days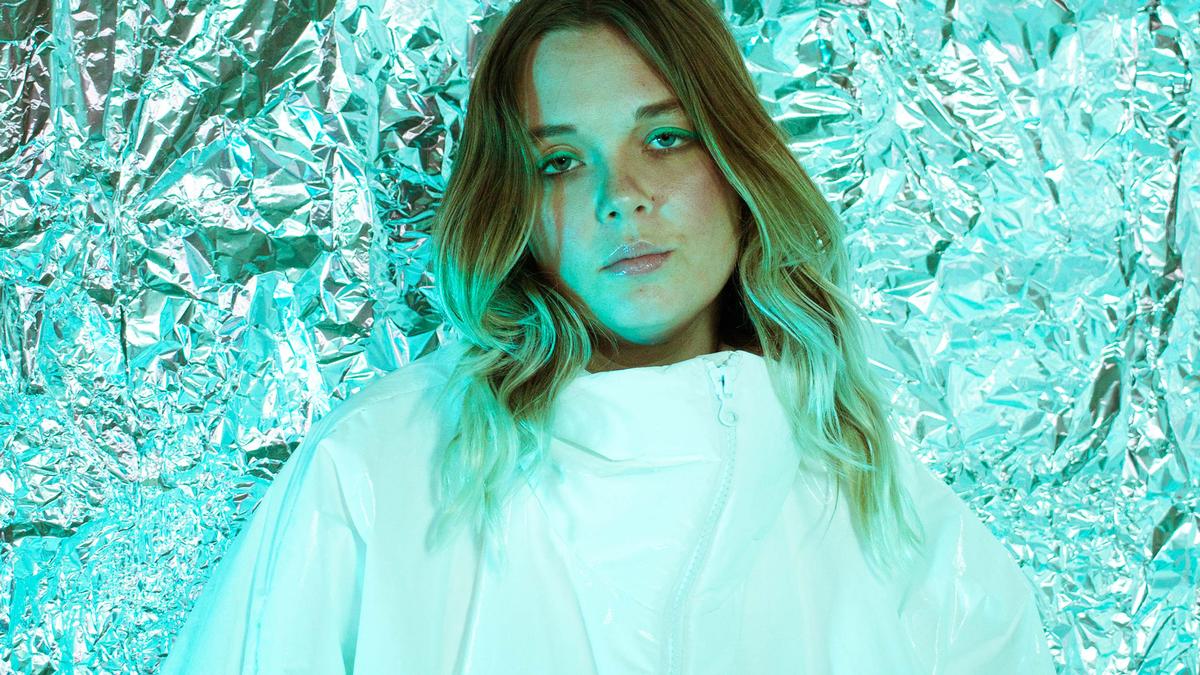 'I can't wait for Market Days; the lineup is incredible; I'm hoping people vibe with me and my music,' says Vonn
New York-born and now London-based electronic pop singer Sofi Vonn will be performing at Northalsted Market Days in Chicago on Saturday, August 12 on the Nissan Partners of Progress Stage at 5 p.m., with six original songs and two covers.
No doubt "Ping Pong" will be in her set, as her latest single was released about six weeks ago. 
"I'm super excited; I've only been (to Chicago) once, as a kid, so it'll be fun to explore," the city, Vonn said. "I can't wait for Market Days; the lineup is incredible; I'm hoping people vibe with me and my music.
"I honestly don't know too much about Chicago, so we'll see what I get up to and report back. There's always a bit of nerves before a show, but that's a good thing, I think. I'm mostly excited to be around and perform for people in my community."
Related: 
Market Days Weekend events and parties
Vonn is a singer/songwriter whose style is described as pop, sometimes a bit electronic. "I started out DJing electronic music in New York before I moved to London to pursue my singing career about three years ago. This summer has been my first festival run," she said.
Vonn, 28, started singing in her school church choir and chorus. Before deciding to pursue a singing career, she tried a lot of things in the music industry but realized during the pandemic that she needed to circle back to singing.
Vonn brings a style a la Dua Lipa or Fletcher, and often sings about society, love and sexuality. "The best lyrics (come) from my personal experiences," she said.
Vonn's "Ping Pong" release follows the success of "Rumors."
The "Ping Pong" lyrics came naturally and she wrote them within 30 minutes and recorded it in Los Angeles with Simon Jay and Luke Shrestha. "I had so much fun recording it. The song is a feel-good about not knowing what your partner wants but wanting to give it to them at the same time." 
Ping Pong "feels natural for my personality, so I'm looking forward to writing (more)," she said. "Ping Pong is, lyrically, the most accurate and reminds me of how it felt to have anxiety and that it's not eternal."
Now On-Stage … Singer/Songwriter Sofi VonnMusical Inspirations:
"I honestly don't have any specific ones. I feel like I hear a bunch of stuff I like and take aspects from places subconsciously for my own music. An album I love right now is Calico by Ryan Beatty." 
All-Time Favorite Musicians:
"I can't pretend I haven't always loved Justin Bieber. Otherwise, I love MUNA, The Weekend, Madonna, and many more."
Favorite Actor:
Adam Sandler 
Favorite TV Show:
"I just finished Hijack with Edris Elba and really enjoyed it. I've also been watching a lot of too hot to handle lately."
Favorite Movie:
We're The Millers 
Favorite Sport:
Surfing
Hobbies:
Surfing, DJing, practicing guitar
Little-known Fact:
"I used to compete in surfing and wanted to become a pro."
If I wasn't a Singer
: "I'd be a DJ."
Growing Up:
Was born and raised in New York City to German parents, Sofi grew up in the artistic-driven West Village neighborhood, drawing musical influence from a variety of different backgrounds which has given her the freedom to come up with an artistic style that is uniquely her own. Following high school in Zürich, Sofi took a break from music and attended Tulane University in New Orleans where she earned a degree in psychology."
Sofi Vonn Tour Dates (remaining):
- August 12: Market Days Chicago
- August 25- 27th – Clane, Ireland – The Playing Fields Festival 
- September 9:  Eastleigh, UK – Eastleigh Pride
Follow Sofi Vonn on Instagram
.
Listen to Sofi Vonn on SoundCloud
.