13-Year-Old Houston student Asher Brown bullied to death for being gay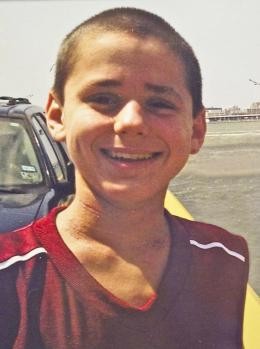 Houston - An eighth grader in the Houston area has committed suicide after being relentlessly bullied at school for being gay.
The parents of 13-year-old Asher Brown said they had complained to the Cypress-Fairbanks Independent School District for more than a year and a half, but nothing was done.
"Our son is just the extreme case of what happens when (someone is) just relentless," Asher's mother, Amy Truong told the
Houston Chronicle.
Addressing the bullies, she added: "I hope you're happy with what you've done. I hope you got what you wanted and you're just real satisfied with yourself."
The District contends that they were never contacted by Brown's parents, something his parents vehemently deny.
Other parents and students, commenting on the website for the
FOX station in Houston,
supported Brown's parents in their contention that the district ignores complaints about bullying.
Brown's mom and stepfather told the Chronicle that he was bullied for being gay, bullied because he was small, and because he didn't wear designer shoes and clothes.
Last Thursday, he came out to his stepfather, who told the newspaper he was fine with his stepson's sexuality. "We didn't condemn," he said.
However, the bullying at school had finally pushed Asher Brown over the edge. Later that same day, his stepfather found him dead from a self-inflicted gunshot wound.