DJ Marti Frieson is 'ready to deliver' IML weekend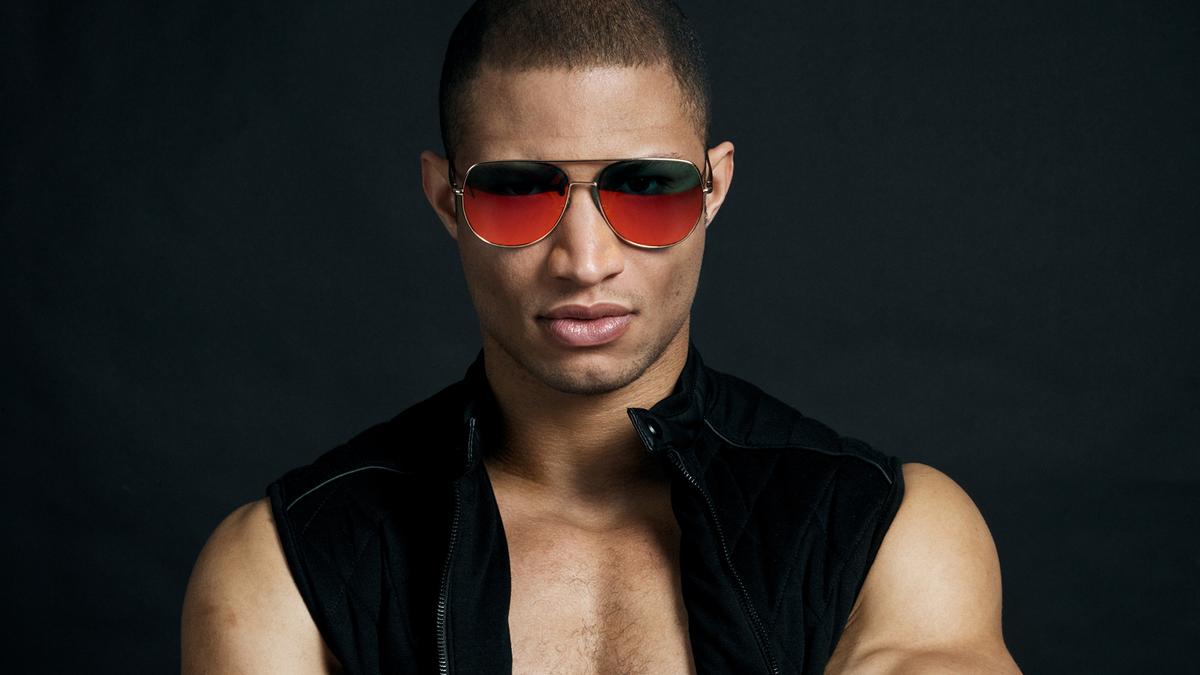 Marti Frieson headlines IML Victory Party, Sunday May 28 at House of Blues
DJ Marti Frieson made his Chicago debut during Northalsted Market Days in 2021 and admittedly "didn't know what to expect … I had no idea that the festival was that huge."
He said Market Days was filled with great music and a fun crowd from around the world. "It was such an amazing experience," he said.
Frieson is set to return to Chicago for another renowned weekend that unites a worldwide gay audience:
International Mr. Leather
, set for May 25-29, at the historic Congress Hotel and Convention Center (520 South Michigan Avenue).
Frieson is one of three DJs who will be spinning on Sunday night, May 28, for the annual
Victory Party
, held at the
House of Blues
(329 N. Dearborn Avenue), starting at 9 p.m. He will be joined by Chicago-based DJs
Janky
and
Sean Parks
for the extravagant CircuitMOM Productions' party.
Related: 
CircuitMOM Productions celebrates 25 years
"I'm interested in seeing what the crowd is like," at IML, Frieson said. "I have been getting booked for more leather parties recently and the taste of the audience and the type of party is always different. I've discussed (IML) with CircuitMOM and I'm excited to share the vibe that we're going for.
"People seem really excited for IML and bought their tickets months in advance. It's motivating when you can feel the buzz of anticipation of a huge weekend like this. There's a great lineup all weekend; I'm ready to deliver a killer set Sunday night."
Frieson, 33, a Cleveland native who has lived in Houston for the past 20 years, started DJing in 2017. He was working as a bartender at a Houston nightclub, thus exposed to the music and nightlife scene. "After going to my first few parties, it kind of clicked and thought that DJing was something I could do. At that point I asked the DJ Joe Ross to teach me how to mix and kept pushing until things took off."
Frieson said at first it was hard to get booked, being new and bringing a sound that isn't very mainstream. "So, I ended up producing my own parties under my brand, DNVRMX, and would invite guest DJs with me as an opener," he said. "That plan worked out great because I learned so much from our guest artists while making friends and connections."
Frieson is now a resident DJ around the world, including LPN/Climax (Miami), Industry Nightclub (Puerto Vallarta), Ky Martinez Events (San Francisco), Reload (Los Angeles), The Manor (Fort Lauderdale) and DNVRMX (Houston), among others.
He said DJing at Houston Pride 2022 was spectacular and a lifelong memory.
"It's a different feeling when you play in your hometown and for the community that has supported you since the beginning. Last year's (Houston Pride) was our (most) attended event to date and one I'll never forget," Frieson said. "My style is extremely versatile. I love a little bit of everything, so that's why you can see me at a Pride pool party one week and an underground after-hours the next. I always strive to keep things interesting and unpredictable, but at the same time I'm reading the crowd and vibing with them.
"A few of the key words used when discussing the (Victory Party) vibe with CircuitMOM were sexy, dance-y, funk and vocals. So, you can expect a mix of that with the Marti Frieson edge and plot twists."
Frieson said he is inspired by house music and more.
"As far as music selection goes, I'm inspired by my current experiences, my relationships, pop culture trends and even other genres like hip-hop and techno. I also like my sets to be a little 'meta,' by having my tracks referencing something I see in the crowd that night. I don't know if other people ever catch those, though."
Now Spinning … DJ Marti FriesonFavorite DJs:
"There are so many who I love: Mark Knight, Carl Cox, Nicole Moudaber, Alex Ramos, Paulo, Jackinsky and Abel, to name a few."
Three DJs To Watch:
"Eversend, Orel Sabag and Rashad Miraz are guys on the right track. I hope (to) see them playing in U.S. more often because they're killing it. All three have a home in Houston and are great guys."
Being A DJ:
"Should be able to read the crowd, know their audience and have some sort of musical dexterity. A good DJ set should be a journey with ups and downs. If it sounds the same all night, that's torturous for me."
Worldwide:
"Not many DJs can say that they've played in Mykonos. I have, which is pretty cool. Also, Rio De Janiero was epic. Playing internationally was always a dream, so when it actually happens, it's so surreal."
Favorite Actors:
Jake Gyllenhaal and Jennifer Collage
Favorite TV Shows:
"I'm a Game of Thrones and Big Brother fanatic. White Lotus is my current favorite."
Favorite Movies:
Harry Potter, Brokeback Mountain, Donnie Darko, Requiem for a Dream, The Shining and Hereditary."
Favorite Sport:
"I love watching the World Cup and the Olympics. The years in between those (vents), I don't pay attention to much."
Hobbies:
"My favorite is going out to eat, if that counts. Plus, traveling and working out. I love reading audiobooks. I recently started yoga and that's been kicking my butt."
Little-known Fact:
"(My) mom goes to college."
If I Wasn't a DJ:
"I probably would have a very boring life. I love my job and can't think of one that's as fast-paced, fun, and fulfilling."
Boxers or Briefs:
"I'm a huge fan of the briefs by Aronik. The material is high-quality, keeping everything nice and together. I don't like my junk flopping around." 
IML Weekend Events and Parties