Chicago drag superstars perform for Tennessee at 'Chicago Loves Drag!'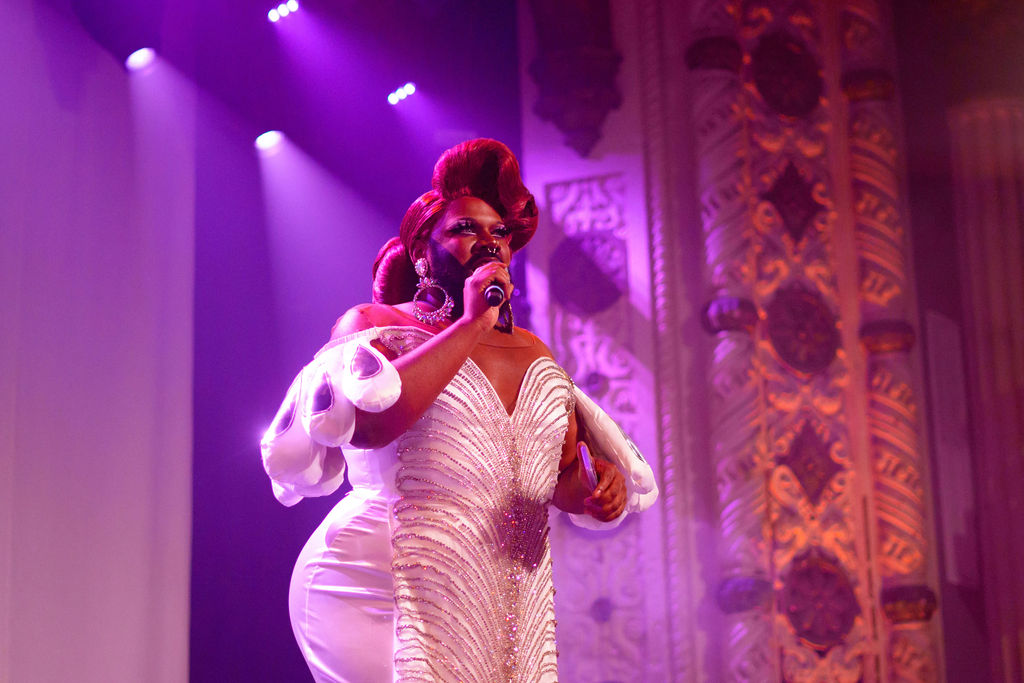 'chicago loves drag!' organizer and host, lucy stoole
photo credit // steven koch
'It's important for us as a community to be unified and be using our voices and collective power now more than ever to stand up for our rights and the rights of our LGBTQ family, especially the T.'
Chicago's drag community united for a star-studded fundraiser at
Metro Chicago
Friday night to raise money to fight anti-drag and anti-trans legislation nationwide.
"Chicago Loves Drag!" was organized and hosted by Lucy Stoole, a founding member of the Chicago Black Drag Council and co-organizer of the 2020 Drag March for Change.
"My drag - and drag in general - has always included an aspect of activism and community outreach," Stoole told GoPride.com before the show. "It's important for us as a community to be unified and be using our voices and collective power now more than ever to stand up for our rights and the rights of our LGBTQ family, especially the T." 
The sold-out benefit show featured 41 performers, including "RuPaul's Drag Race" and "Dragula" stars and local favorites including Abhijeet, Irregular Girl, Nico and Tenderoni.
Nashville-based drag queen Alexia Noelle Paris was also among the performers. Paris said it's been frightening being a drag queen in Tennessee.
According to Stoole, the show was organized as a response to an onslaught of anti-LGBTQ legislation in states like Tennessee and beyond, where drag performers and transgender Americans have been specifically targeted.
Funds from the night will benefit the ACLU of Tennessee, the Trans Formation Project, the Tennessee Equality Project and Chicago's Life is Work, a Black- and trans-led organization on the city's West Side.
Stoole said the event was hoping to bring in $20,000.
"Chicago Loves Drag!" full gallery"
 by Steven M. Koch
Related: 
Steven M. Koch's creative photography has captivated Chicago's drag scene and beyond