DJ/Producer Dan Slater celebrates 10 years in the industry, launches lifestyle brand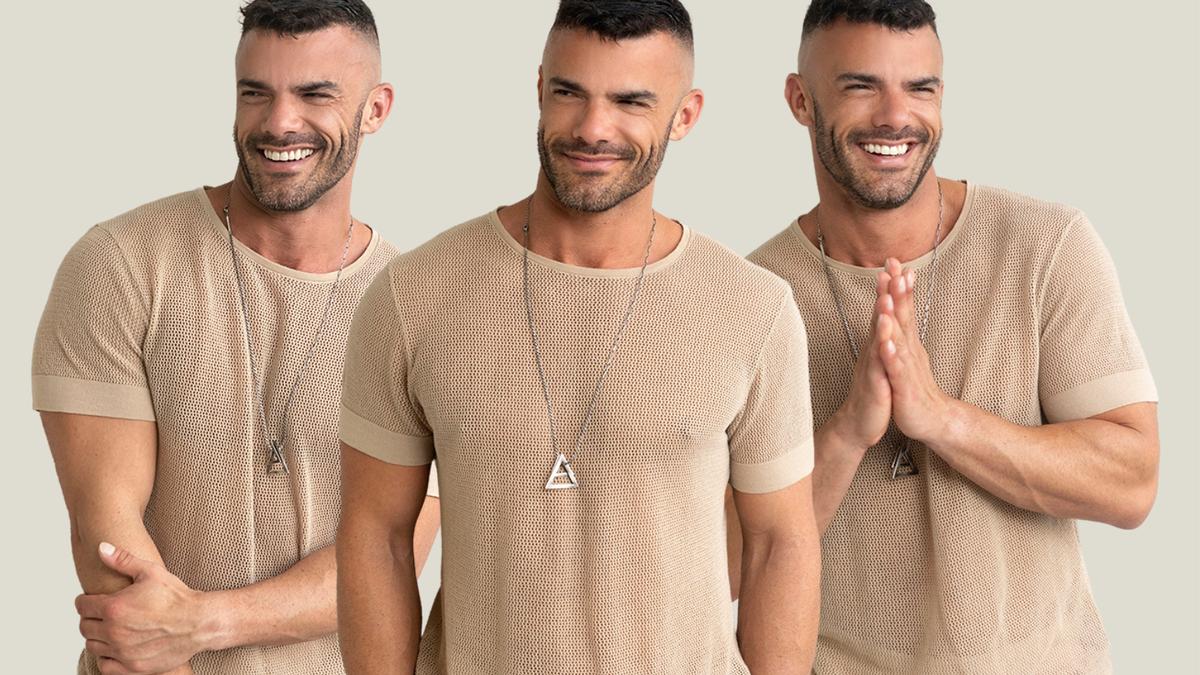 dan slater launches lifestyle brand
photo credit // dndslifestyle.com
Chicago's Hydrate Nightclub is a favorite destination for Slater
Dan Slater is celebrating 10 years as a DJ and the 39-year-old, originally from Australia, is now branching out from the DJ booth.
Slater is launching the DNDS LIFESTYLE (
DNDSLIFESTYLE.com
), which he describes as "an experience into how I find a balance between a fast-paced, non-stop world, with the calming and liberating sanctuary moments in life," he said.
The DNDS LIFESTYLE spawned from the pandemic and its lockdown, when Slater was home, not spinning around the world. In July 2020, he started working in collaboration with Pietra Studio, developing a range of jewelry products, which reflected the essence of DNDS LIFESTYLE, he said.
"DNDS stands for DANCE NOW DAN SLATER, which started as a joke between my friends from back home in Sydney when I used to be a dancer," he said. "But DANCE NOW DAN SLATER is something that I am still very much connected with as a DJ and producer. I've released two collections of merchandise, DANCE NOW 1.0 and DANCE NOW 2.0. It's also part of my signature Intro tracks for my performances and podcasts."
DNDS LIFESTYLE will offer a jewelry collection, a series of candles and a selection of beauty products for men and women.
"The lockdown during (the pandemic) was a time for reflection," he said. "Trying to work on different projects I'd not had time for. I loved learning, researching, and studying, and trying to refocus on things I've always wanted to do. It was a very nice distraction as work as a DJ and producer went from 100 to zero (gigs). So, what better time to do this?"
Slater has long been obsessed with candles, so they were a natural for the DNDS LIFESTYLE.
"Candles have always made my house feel like a home. It's my sanctuary and I try and create a sense of calm," through candles," Slater said. "The candle scents I've chosen for DNDS CANDLES are named after, and remind me of, my favorite cities around the world. Sometimes it seems like airports are the only constant in life, which is why the candles are named like their airport codes: PVR, MIA, SYD, BCN, and others. 
"The candles have a universal appeal that may remind us of our homes or safe spaces in a time of uncertainty or take us away to paradise.
He added: "Each candle reminds of me happy times and thoughts, the smiles and laughter, or the tears of joy I've experienced. Each candle tells a narrative and gives an insight into the life and lifestyle of Dan Slater."
DNDS BEAUTY was developed to help users take time out from their hectic lives, busy travel schedules and non-stop day-to-day routine, to focus on the benefits of taking care of ourselves on the outside, he said.
"Looking after yourself on the inside and outside is just as important," Slater said.
The DNDS BEAUTY products will include shampoo, conditioner, body wash and hydrating lotion. All the products will come in 2-ounce travel-size containers.
Slater partnered with Julian Patterson to deliver a collaboration: DNDS CANDLES + BEAUTY: The PVR Capsule, which will include a candle and four beauty products customized with a scent of Puerto Vallarta. It will be available to guests staying at the Lofts On Basilio, a boutique hotel in Puerto Vallarta, and sold online.
Slater is launching a jewelry collection in January, with all necklaces and pendants inspired by his travels. "The necklace is asymmetrical; it doesn't have to be worn sitting perfectly," Slater said. "It can be worn by itself, or you may add one or more of the collections of DNDS pendants." There are 13 DNDS pendants part of the collections, some of which include a wing, Star Of David, cross, Hamza Spoon or double triangle," and more.
Slater predicted DNDS Candles will be the top-seller. "I have spent a lot of time perfecting the scent, the packaging and final product. I am very happy and proud of what I've achieved," he said.
"When you're passionate about something that you want to do, you make the time. The one thing I've learned in life is, if you don't lead that way and do something for yourself, it's not going to get done."
For More Information:
Website:
DNDSLIFESTYLE.com
Facebook:
DNDSlifestyle
Instagram:
DNDSlifestyle
Twitter:
DNDSlifestyle
Hotel:
lobpv.com
Chicago and

Hydrate Nightclub

are top destinations for Slater
Dan Slater delivered a multi-hour set on Saturday, December 11, at Hydrate Nightclub in Chicago's Lakeview neighborhood. 
The international producer/DJ tagged Chicago as one of his favorite cities, as it's a destination he has graced with his sound style since 2015 – and where he tests new tracks.
Plus, he loves eating in Chicago and picks a new restaurant to try on each visit. 
"Chicago is one of my favorite cities to DJ in the U.S.," Slater said. "Chicago also is a great place to try out or test out new tracks because the city is very open-minded. You can usually gauge how other cities and audiences are going to respond to the track or remix," based on Chicago's reaction."