Chicago's DJ Sean Parks takes drive from sports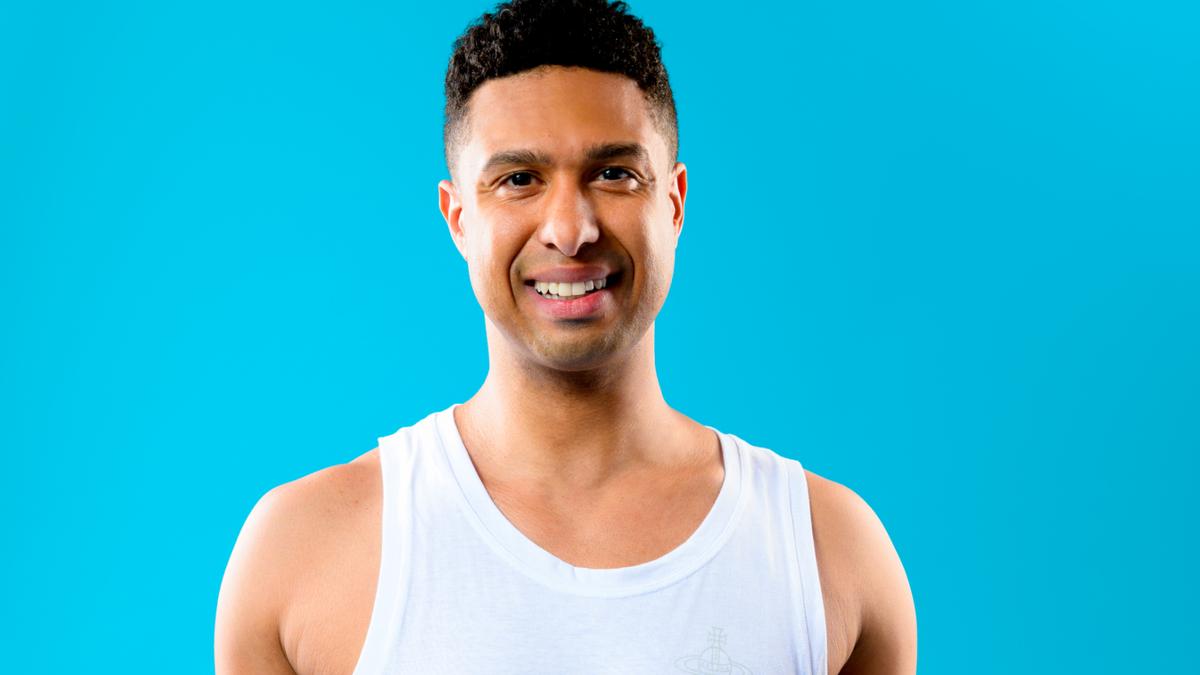 photo credit // steven koch
DJ Sean Parks spins Out In The Park at Six Flags Great America, Saturday, Sept. 11
Sean Parks takes his drive as a DJ from the sports world, believe it or not.
Sports, you see, are a major part of his life, "and seeing some of my favorite athletes work on their craft, develop over time, and just utilize their gift motivates me a ton," he said.
Being a DJ is his strength.
Parks, 37, has been DJing since 2000 when he was a junior in high school – "when I copped my first pair of turntables," he said.
Parks has been playing music ever since in a variety of formats.
"A friend invited me to a rave in Madison, Wisconsin years ago to see 'Rabbit in the Moon,' and we ended up in a dark corner chatting with these two guys from Chicago," Parks said. "They told us we should drive down sometime, to kick it. A few months later, we did. I remember walking into his studio apartment in Rogers Park with little to no furniture and seeing this other guy in the middle of the room spinning records. That was the entire focal point of their apartment, and they would consistently rotate taking turns playing. The music never stopped, I immediately wanted to learn how to spin; that's how it all started for me."
His first gig was in Milwaukee at a place called B-Side, where he was opening for
Michael Serafini
.
Parks will be one of the DJs spinning this Saturday, September 11, at
Out In The Park at
Six Flags Great America
in north suburban Gurnee.
"After going to just about every year (of Out In The Park) and always wanting to DJ at the event, I am very excited and grateful for this opportunity," he said. "The vibe of the event is always cool; people are happy, relaxed, having fun, not really worried about anything other than having fun.
"I try to play accordingly and feel what the audience is doing. That response will then determine what I continue with, I have no set plan."
(Purchase tickets to Out in the Park online at: 
gaysixflagschicago.com
)
Now Spinning …. DJ Sean ParksFavorite DJs:
Mark Farina and Derrick Carter
Three DJs To Watch:
Honey Dijon, A-trak, and Phil Weeks
A Good DJ:
"Honestly, any DJ who has a wide range of music knowledge and/or experience.  That alone can really help diversify a style or even approach towards being a DJ."
All-Time Favorite DJ Gig:
"The time I played
SmartBar
and opened for Brett Johnson.  The response I got from him and the crowd while I was playing was reassuring."
Drinking In The DJ Booth:
"What haven't I drank while in the DJ booth?!  Sparkling water is my recent drink of choice."
Favorite Actor:
Tom Hanks
Favorite Sport:
Basketball
Hobbies:
Traveling, working out, architecture, cooking, interior design, and sports
Little-known Fact:
"I get my nose hairs waxed."
If I wasn't a DJ …
"I probably would be a washed-up stripper somewhere."
Boxers or Briefs:
"Briefs, though I still don't understand the purpose for underwear."