Chicago pandemic rules lifted; vibrancy returns to nightlife as venues fully open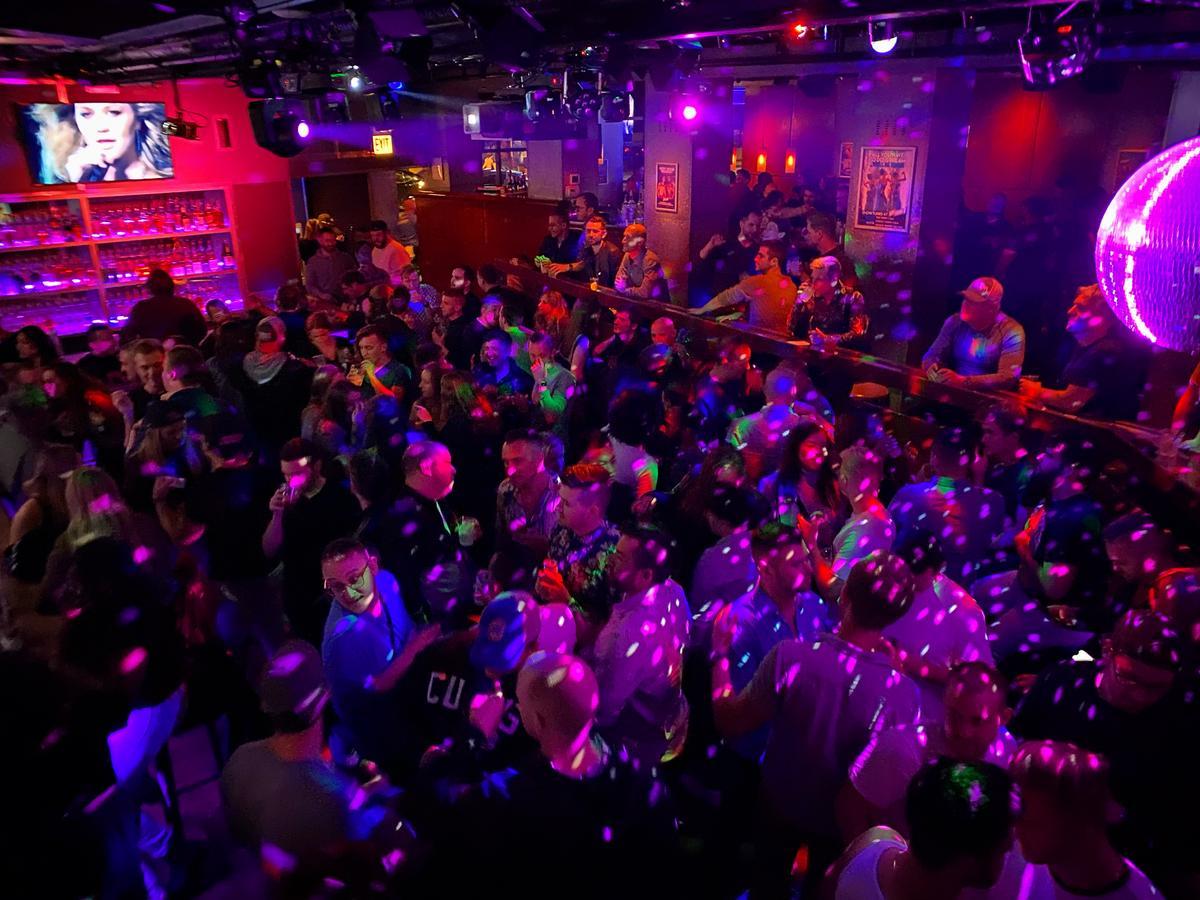 crowds return to sidetrack over memorial day weekend
photo credit // sidetrack
After 15 months of suffering and sacrifice, Chicago is ready to reopen
Mayor Lori Lightfoot announced a full reopening of the City of Chicago allowing public access to popular restaurants, pubs, bars, nightclubs, and other venues without social distancing and at full capacity.
"You masked up. You got vaxxed up. And now, it's time for you to get up, get out of the house this summer and fully and safely enjoy the events of the best city on the planet," Lightfoot said during a Friday press conference. "There's no better place to be in summertime than the city of Chicago."
While masks may be removed by the general public, unvaccinated persons are strongly encouraged to continue wearing a mask.
Some businesses will continue requiring patrons to wear a mask—which is their right.
The largest of the events taking advantage of the new situation is a Cubs game against the St. Louis Cardinals on Friday afternoon. Every seat at
Wrigley Field
can now be filled.
The Northalsted business corridor—still popularly called 'Boystown'—is gearing up for increased business in the first weekend alone.
Members of the
Northalsted Business Alliance
and the Lakeview East Chamber of Commerce tell GoPride.com that they are excited to open the doors at full capacity—vital to the survival of its businesses.
Scarlet Bar
, 3320 N. Halsted St., is one of those establishments.
"The jubilation has been incredible over the last couple of weeks, almost Pride-like in caliber," owner Paul Cannella said.
Several weeks ago, Cannella opened Scarlet requiring vaccination cards and matching photo identification before patrons were allowed inside.
"As we move to Phase 5, no longer requiring vaccination cards, the nightlife scene all over Chicago is going to explode," he added.
Sidetrack
is one of the largest of the establishments on the Northalsted corridor.
"It feels great to finally reopen," general manager Brad Balof told GoPride.com. "It has been a long road with many unexpected twists and turns. We are grateful for our regular customers who stuck with us through this time, both in person and remotely."
Balof also credited "the tenacity of the most amazing staff, who handled every changed restriction, guideline and challenge with flexibility, grace and a smile" for helping the bar survive the last 15 months.
"We are thrilled to welcome everyone back to Sidetrack," he added.
Marc Moder—popularly known as Moose the DJ—has been spinning virtually for 2Bears Tavern Group's
The

Sofo Tap
, 4923 N. Clark St., during the pandemic.
"There's probably about 50 percent of our community that is not ready to go back to bars, but as people get out there and go to restaurants and stores and feel safer again, the switches will all go right back on and people will be [wanting] to get out to the bars," Moder said. "It may take a week or so, but I see lines out the door already."
Sidetrack, 3349 N. Halsted St., had a comprehensive plan when it opened several weeks ago to increased—though still reduced—capacity.
It had
sections for the vaccinated without restrictions
. And there were separate sections for those without vaccination cards.
"I hold Sidetrack up as the gold standard of how to do this thing absolutely correctly and make your patrons feel safe," Moder said of Sidetrack's plans.
"I'm concerned for the bars that are just going to fling the doors open without restrictions—as I think they underestimated the amount of people that want to go out, but want to feel safe while they're doing it," he continued. "Feeling safe helps people relax and have a good time."
Moder is already fielding new bookings throughout Chicago and Milwaukee, Wis.
"But not 100 percent yet as some bars are not ready to have live entertainment or dancing," he continued.
DJ Brryce Fersher is excited to return to his venues, like Scarlet.
"People have been waiting a year to dance and they're not wasting any time," he said. "We're excited we get to see everyone dancing and loving their best lives again."
Hydrate Nightclub
, 3458 N. Halsted St., reopened with restrictions on Feb. 20 after shuttering March 16, 2020
This weekend the popular club welcomes back resident
DJ Joe Gauthreaux for the first time in over a year
. Hydrate will begin to operate without restrictions.
The news is bittersweet for some businesses and patrons.
The National Restaurant Association reported that 17 percent of America's restaurants permanently closed in 2020 due to the pandemic restrictions.
LGBTQ hotspot Hamburger Mary's, 5400 N. Clark St., was a victim. The national chain shut down its Andersonville eatery after 15 years of business—and pandemic-related losses.
Related:
Salads at 'sweetgreen' to replace old Hamburger Mary's
Its upstairs neighbor
Mary's Attic
was closed, too. It will now be a tattoo parlor.
Chicago fans of the diner have been traveling to Milwaukee for the nearest Hamburger Mary's—and its drag shows.
While Little Jim's, 3501 N. Halsted St. closed for other reasons—the property was sold to build a new Howard Brown Health center—the pandemic soured what it hoped would be a good last hurrah last July.
Opened in 1975, Little Jim's was the first gay bar in 'Boystown.'
Related:
Which Pride festivals, events have returned, been rescheduled?