Chicago Pride Parade 'highly unlikely' in June, hope remains for later in 2021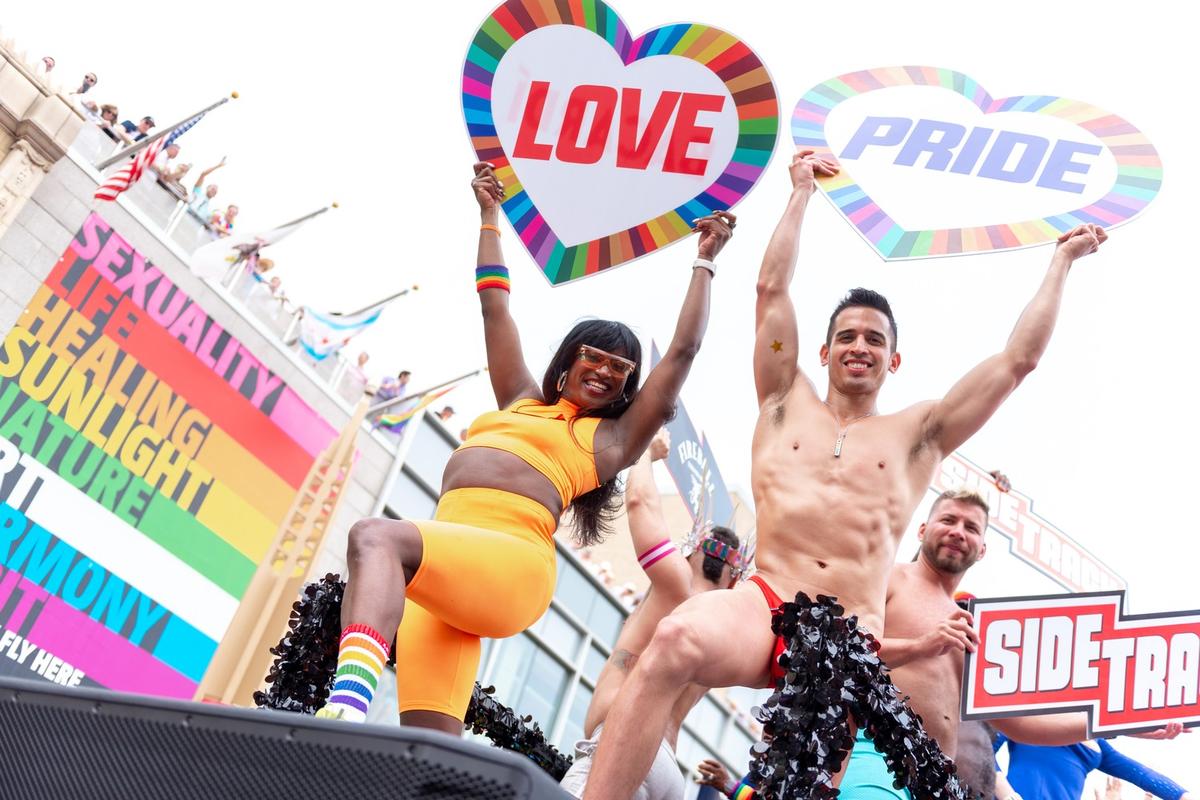 chicago pride parade, 2019
photo credit // steven koch
Lead time is running out on major June Pride events, late summer dates appear more likely
The annual Chicago Pride Parade, traditionally held the last Sunday in June, is likely to be postponed this year as organizers carefully watch the developments associated with the COVID-19 pandemic.
"This is not a traditional year," parade coordinator Tim Frye told GoPride.com. "We need to ensure distance from COVID-19 and give enough time for recovery."
As first reported by GoPride.com,
PRIDEChicago
applied for a parade permit on March 17 signaling hope for a return in 2021. The application lists the event date as Sunday, June 27. However, Frye said that date is "highly unlikely" as he awaits approval from the City of Chicago.
"We are waiting for municipal guidance for a late summer/early fall Pride Parade,' Frye said. "We're cautiously optimistic that we can go forward – maybe a little later than usual - this year."
The parade
was cut short due to inclement weather
in 2019 and canceled in 2020, marking a first in its 50-year history.
The
Northalsted Business Alliance
, which organizes Chicago Pride Fest, is also awaiting guidance from city officials before making any announcements. The annual two-day street festival is usually held the weekend prior to the parade.
With June drawing near, Pride organizers are running out of lead time to prepare for these events in their regular form making late summer dates appear more likely.
But you can still celebrate Pride this June. On Wednesday, organizers of Pride in the Park
announced
the two-day outdoor festival will return to
Grant Park
on Saturday, June 26 and Sunday, June 27 with a limited capacity.
"We are very pleased to meet state guidelines and working with the City of Chicago and Chicago Park District to make this event happen" said Dusty Carpenter, President and lead organizer of Pride in the Park Chicago.
Pride in the Park was also canceled in 2020 after making its debut in 2019.
Tickets for the festival
go on sale
Friday, April 30 at Noon and will range from $70 - $200.
Related:
Pride in the Park returns in June
Speaking to GoPride.com, Frye noted the significant difference between Pride in the Park, a ticketed event that allows for crowd management and social distancing, to that of a large-scale public event similar to a parade or street festival.
The annual Pride parade - the second-largest in Chicago - attracts more than 1 million people to the Lakeview and Uptown neighborhoods. The sheer size of the parade - with around 160 entries - and logistics for such an event remains a concern for organizers and city agencies as Chicago begins to recover from the pandemic.
Related:
2021 Milwaukee PrideFest June dates canceled due to coronavirus