Chicago Pride Fest postponed, new dates announced for 2020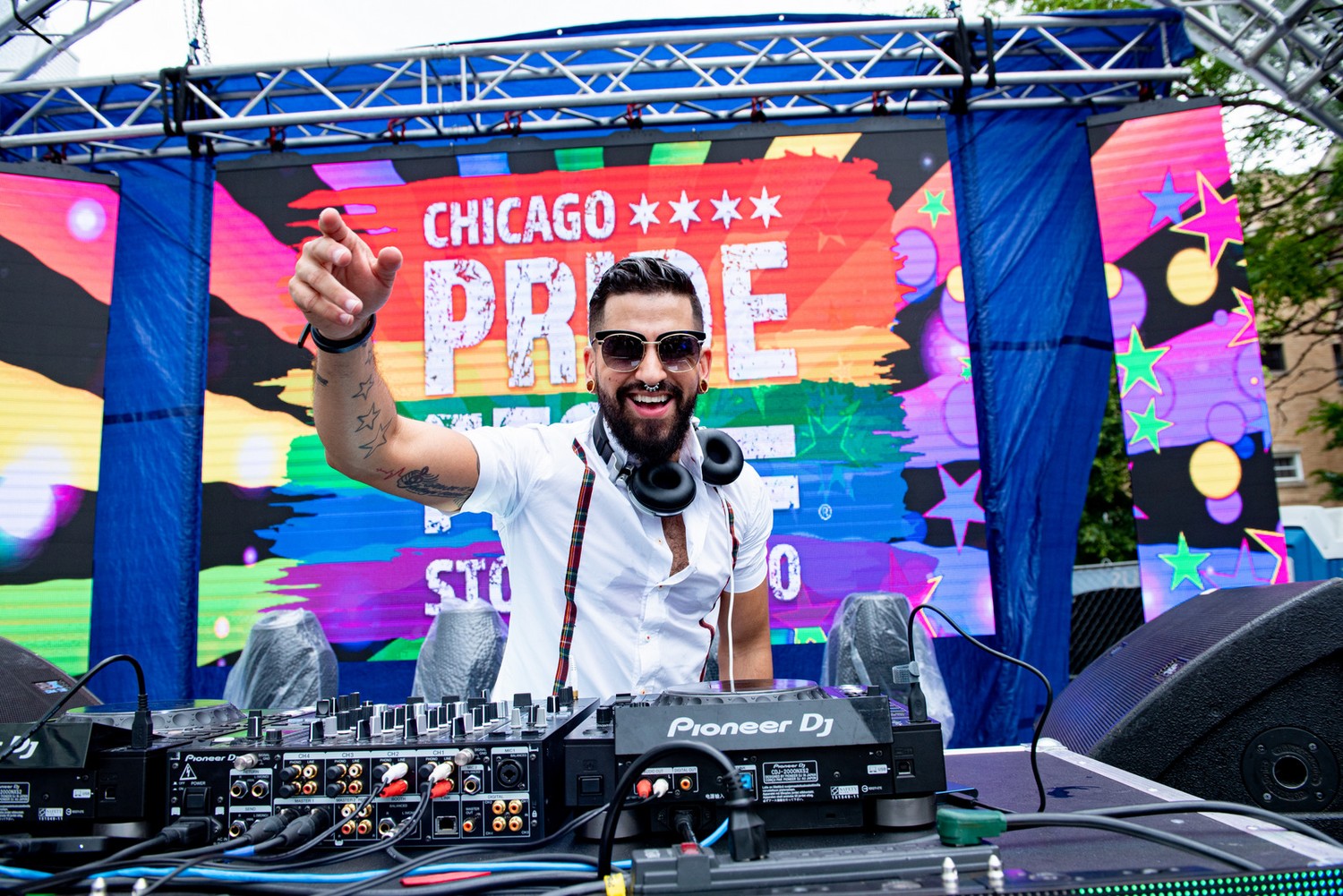 photo credit // steven koch
Chicago Pride Parade remains on the June calendar for now
Pride in Chicago will be a little less festive this June. Organizers for the 20th annual Chicago Pride Fest announced Wednesday they were postponing the event, originally scheduled for June 20 - 21, due to concerns over the coronavirus (COVID-19) outbreak.
Northalsted Business Alliance
, the group behind Chicago Pride Fest and Northalsted Market Days, hopes to reschedule the Pride celebration for Labor Day weekend, Sept. 5 - 6.
"We will continually evaluate the feasibility of hosting the festival with local and state officials as the current crisis evolves," said Mark Liberson, Pride Fest Chairperson.
The announcement marks the first time that the festival has been postponed in its 19-year history.
A tradition in Boystown since 2000, the two-day street festival held the weekend leading up to the Chicago Pride Parade draws up to 100,000 people to the North Side neighborhood each year.
"Despite the current events, we remain steadfast in our belief that Pride should be celebrated far and wide and we will be creating virtual programming to bring the community and indeed world together to celebrate," said Northalsted President Ramesh Ariyanayakam.
More details on a virtual Pride celebration is expected in the coming month.
At this time, Market Days remains on the calendar for the weekend of August 8 and 9.
The coronavirus pandemic has prompted the cancellation or postponement of hundreds of Pride events around the world.
Organizers for
Aurora Pride, Buffalo Grove Pride
, Chicago's
Pride in the Park
and
Milwaukee Pride Fest
have all postponed their planned events.
Chicago Pride Parade coordinator Tim Frye told GoPride.com that his group is still working toward the parade target date of June 28. Frye acknowledged this is "unknown territory" and said he is ready to make adjustments, whether a postponement or full cancelation. He awaits additional direction from city officials.
Chicago Mayor Lori Lightfoot announced Tuesday the cancellation of five major summer events through June 7, including the famed Chicago Blues Fest and the House Music Conference.
Lightfoot said she would continue to follow the advice of public health officials and the guidance of the Center for Disease Control to try to slow the spread of the coronavirus in Chicago.
The annual Chicago Pride Parade is a city-wide event that attracts nearly 1 million people to the Lakeview and Uptown neighborhoods. If the parade is canceled it will be the first time in its 50-year history.
This story is still developing, check back for updates.
Related:
Chicago LGBTQ COVID-19 Resources