Anti-LGBTQ graffiti appears in Rogers Park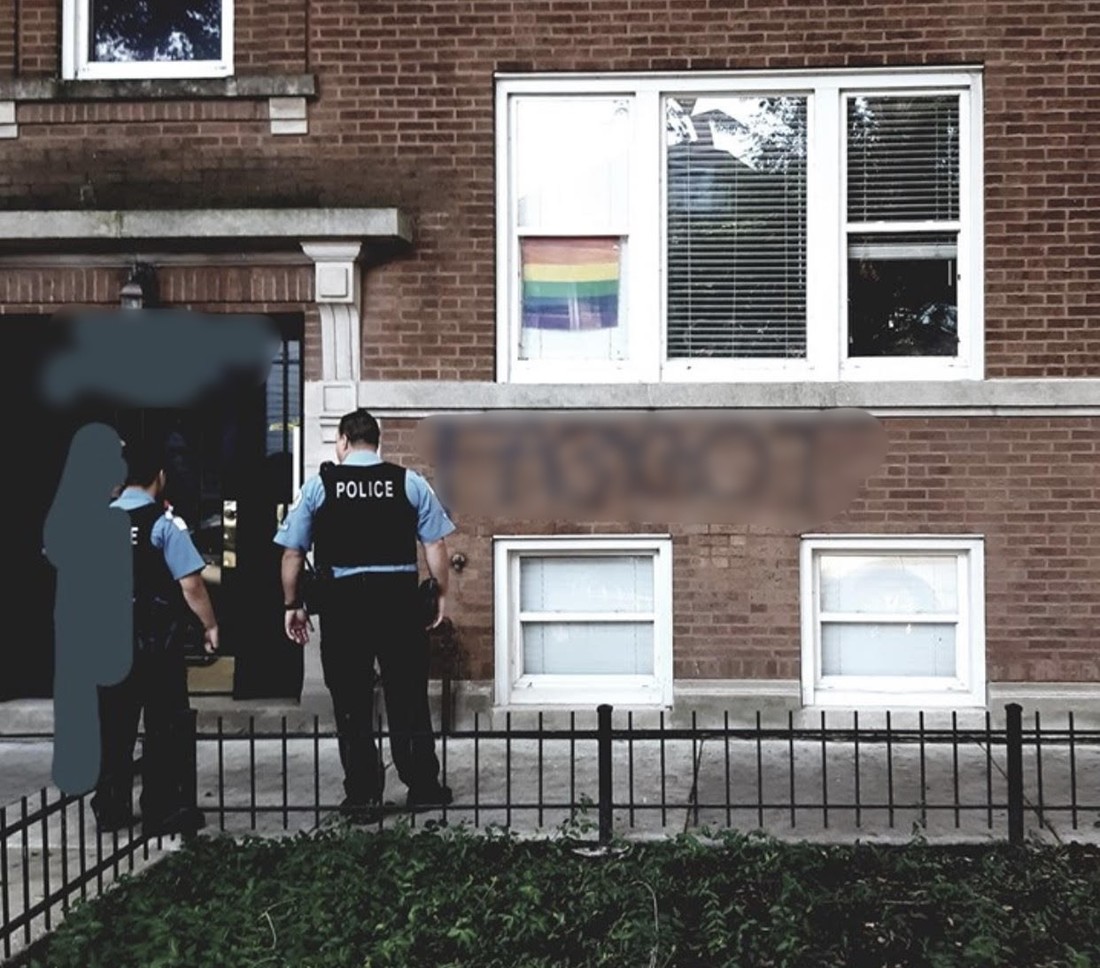 an edited image of the graffiti as posted to facebook
Chicago, IL - A hateful anti-LGBTQ message was discovered on a home in the Rogers Park neighborhood Wednesday morning.
The derogatory word was spray-painted on a brick wall beneath a window where a rainbow flag is displayed on the 1400 block of West Arthur,
CWBChicago.com
first reported.
According to a police report the building was tagged sometime between 8 p.m. Tuesday and 7 a.m. Wednesday morning.
City workers removed the graffiti on Wednesday.
Police are investigating the anti-LGBTQ incident.
GoPride.com has reached out to 49th Ward Alderman Maria Hadden for comment.
h/t:
Anti-LGBTQ tag investigated in Rogers Park (CWBChicago.com)