A GoPride Interview
Paul Rudnick
Paul Rudnick interview with ChicagoPride.com
Wed. December 16, 2009 by Windy City Times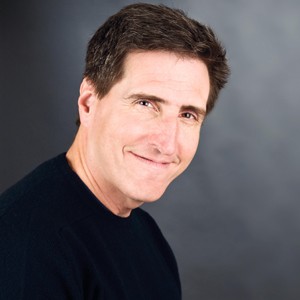 photo credit // michael mahoney/hat head studios
Openly gay writer Paul Rudnick has written for the stage ("I Hate Hamlet," "Jeffrey," "The Most Fabulous Story Ever Told," etc.), screen (Sister Act, In & Out, Addams Family Values, The Stepford Wives, etc.) and for various publications (most hilariously in the guise of Libby Gelman-Waxner, the "film critic" for the late Premiere magazine). Now Rudnick has released "I Shudder," a collection of autobiographical essays and pieces about his writing experiences in Hollywood and for the stage. The title of the book refers to Rudnick's new fictional character: a 63-year-old Manhattanite named Elyot Vionnet, a fussbudget with impossibly high standards.
WCT:
(Windy City Times) Does The Addams Family stage musical now running in Chicago have anything to do with the movies you worked on?
PR:
(Paul Rudnick) Not really. The Charles Addams estate is very complicated and you get either the rights to the original cartoons, the TV show or the movies—three separate things and I believe that the show has only the rights to the original cartoons so they've had to create a completely original story which is great. I wish them only the best. I'm not particularly connected to that show—only I'm kind of a first cousin.
WCT:
Elyot Vionnet, your new character in the book is a delight—instantly recognizable.
PR:
I like to think there's a little bit of Elyot in anyone who's ever been so aggravated that they start to have extremely violent fantasies that they will never, thank God, act upon. I think we all carry a certain level of simmering, irrational rage at the people with the cell phones and the taxi cab radios that won't turn off and the triple strollers.
WCT:
I love that Elyot refuses to identify as gay though he clearly is of, shall we say, that stripe.
PR:
He judges people so completely on how much they either please him or get in his way that gender becomes small change. But there is a boyfriend in Elyot's future that, of course, as do all his relationships, ends tragically bizarre. [Laughs] Elyot will meet someone with even higher standards than his own. You can get to that point, you know, where your taste is so good that you can no longer breathe. [Laughs hard]
WCT:
In & Out is a very funny comedy—one of the few gay-themed releases to make money.
PR:
Thank you. One of the insane things about it is that it was set in the Midwest in Indiana and it was shot entirely on the east coast in New Jersey and on Long Island and we just always had to be careful not to turn the cameras around to reveal the ocean.
WCT:
You have worked as a script doctor on several comedies, including The First Wives Club.
PR:
Yes, that was a lunatic project. When I came onboard it was actually not intended to be a comedy. It was quite serious and the Diane Keaton character had a troubled marriage partially due to the fact that the couple were raising a retarded child and I was told to make the retarded child into a lesbian daughter. And of course my initial reaction was, "A retarded lesbian would cover every political base" and they said, "We don't think so" so she became a lesbian and everything got funnier and funnier after that.
WCT:
Bette Midler has said many times that when they went back to make a sequel it was turned down. Do you know anything about that?
PR:
Well, there were several attempts. I actually worked on one idea for a sequel that sadly became very inappropriate after 9/11 because it was very New York-based and about the mayoral race.
WCT:
I Shudder has a very telling portrait of gay producer Scott Rudin who is famous for his legendary temper but also has a heart of gold.
PR:
Absolutely. He's the kind of person which fascinates me and who I often adore because they are these outsized personalities—they're sort of helplessly who they are—and you can both enjoy them, you can be terrified by them and you can learn an enormous amount from them. Because especially if you're going to be the kind of guy who actually gets movies made or plays produced you can't be a shrinking violet. Look at his track record—it speaks for itself.
WCT:
Have you worked on any movies since The Stepford Wives which you've said was a heartbreaking experience for you?
PR:
I did a rewrite on The Devil Wears Prada—one of many writers.
WCT:
Have you thought about writing another film after your bad experience on The Stepford Wives?
PR:
I may but that was a little daunting. It did make me think, "Okay, I'm not going to get involved in a situation like that again until I'm far more sure of my work and of the material." I'm sure I'll work on more in the future. It was also time to take a break—I'd been working kind of nonstop for a few years there and that's why it was so nice to return to the theatre and to write my book and ground myself a little more.
WCT:
I loved your appearance in The Celluloid Closet—it was the first movie I reviewed—and now I see that you're in Making the Boys about The Boys In the Band which I'm dying to see. Can you talk about that for a moment and the importance of being aware of our gay history when it comes to the arts?
PR:
Oh, absolutely, because both The Celluloid Closet and Making the Boys are wildly entertaining movies on top of being wonderfully educational. Certainly, if you're feeling depressed after Maine or California or any of these desperately awful voting situations and you want to feel a little better about gay lives and the representation of gay lives you can see how little was even permitted a relatively short time ago and things are getting marginally better. I think it's important to remember and it's important to have a sense of gay history and gay forebears; to honor the people who got the ball rolling. They can also give you a certain hope for the future. Remember that wonderful line in Angels in America about "the world only spinning forward" and that applies even to of all places Hollywood.
Written by: Richard Knight, Jr.
Interviewed by Windy City Times
Serving the Chicago gay, lesbian, bisexual and transgender communities. ©Copyright 2019 GoPride Networks. All rights reserved.