A GoPride Interview
DJ Chris MD
DJ Chris MD interview with ChicagoPride.com
Wed. September 30, 2009 by ChicagoPride.com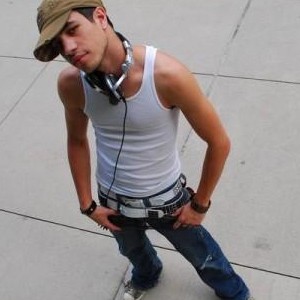 photo credit // kamila gornia
In a city synonymous with House Music and legendary talent like Frankie Knuckles, it's hard for a young spinner to keep from being drowned out by the other up-and-comers, let alone find their music and artistic identity. It's a reality that fresh-faced DJ Chris MD can relate, but one he is determined to overcome.
"I try not to copy anybody," proclaims Chris. "It's all about being different!"
At Lake Park High School, Chris Malik-Dumapias was a self-described "loaner" and "techie" trying to find his way to the top spot. Now with a new moniker and an all-new attitude, DJ Chris MD has transformed into one of the fastest rising stars in Chicago's club scene.
ChicagoPride.com recently met-up with a shirtless – that's how he plays the clubs - and confident DJ Chris MD sunning with friends on Chicago's North Avenue Beach. Chris talked about the musical lessons learned, his diverse fan base and what's in his future.
Born in Chicago, Chris moved to Orlando in 2005 where he recognized a different sound pounding in the Florida clubs. He quickly learned to adapt his Chicago House lessons and began spinning various styles such as Brake-Beat, Reggae ton and Trance. Now back in the Windy City, the 22-year-old has again reinvented his sound, which he describes as "versatile," and plans to share his new take on music with the willing masses. "These experiences and influences have shaped my sound."
For those who have witnessed his high-energy performance which literally turns the heads of everyone in the club, DJ Chris MD's sets are as much about the energy he exudes behind the turntables as it is about his phenomenal, versatile beats.
"Music is a story," explains Chris. "A great DJ takes the crowd on a journey. The crowd should enjoy the music as much as I do."
Starting his musical journey 7 years ago spinning house parties, Chris says The Mission (now Medusa) gave him the real "come up." He recently played Cancun over spring break at O-Lounge calling it one of the most defining moments of his career. "It's an after-hours spot on a rooftop and while I was playing you could see the sun rising over the ocean," he recalls. "Truly was amazing."
Chris' first turns in Boystown were at Scarlet where the crowd appreciated his high energy mix. He's since performed at Spin Nightclub and @mosphere.
Outside Boystown, Chris has played Ontourage (Chicago), Victor Hotel (Chicago), Sky Bar (Chicago), O-Lounge (Cancun, Mexico), Roxi (Orlando) and a number of other clubs. He's also a resident DJ with Fusion Radio Chicago, an Internet dance music station.
Chris returns to
Scarlet
, 3320 N. Halsted, for a Tuesday night residency starting Tuesday, Oct. 6th.
Raw talent combined with sheer confidence, we've got a hot DJ spinner in our midst.
POP QUIZ
CP:
What are your top three favorite tracks right now?
CMD:
Well, I am going to give you four because I'm a rule breaker and the last one I like more for the acappella: Love Story (Nadia Ali), Tell Me (Sandy Moss), I Am Not Drunk (Benny Benassi), and Judgments and Misconceptions (Mestre & Santos).
CP:
What's on your iPod?
CMD:
I think I am the only person in the world who does not own an iPod. And, until a few months ago the only person who did not have a CD player in their car. [laughs] So, if anyone is feeling in a gift-giving mood, I do always accept iPods.
CP:
What is your theme (favorite) song?
CMD:
At this current moment in time, it's "I'm Not Your Boyfriend Baby" by 3OH!3.
CP:
What is something in your home that would make a stranger think you were gay?
CMD:
I have a lot of cloths. A LOT, A LOT!
CP:
What is something that might make a stranger think you were straight?
CMD:
I'm going out on a limb: the clutter and mess?
CP:
What's under and/or next to your bed?
CMD:
Under my bed, I think, maybe suitcases; and on the right is a dresser with a light, and on the left side is my turntables and other equipment. So I just roll over in the morning (or all day for that matter) and just mess around with new music.
CP:
What do you do when online?
CMD:
Definitely hit up Myspace and Facebook. I've not gotten into Twitter. I just figure I have enough strangers that wonder what I am doing in real life. They don't need to know every minute of it. I also look for new music, talk to some producers, all that good stuff.
CP:
Boxers, briefs, or commando?
CMD:
Boxer briefs. And commando on laundry day! [laughs]
CP:
Sexiest part of your body?
CMD:
I have been told by a lot of people my lips. Oh, that, and my eyes.
CP:
Your favorite color?
CMD:
Green! But it has to be a certain color green.
CP:
Favorite TV Show?
CMD:
It's not on anymore. I don't know what happened. They said he died. I think that is soooo not true but Criss Angel: Mindfreak. Also, Family Guy and American Dad.
CP:
Single or spoken for?
CMD:
This is a very touchy subject for me, but I'm single.
DJ Chris MD spins a residency Tuesdays at Scarlet, 3320 N. Halsted.
Interviewed by ChicagoPride.com
Serving the Chicago gay, lesbian, bisexual and transgender communities. ©Copyright 2019 GoPride Networks. All rights reserved.