A GoPride Interview
Andre Ward
Escape to Margaritaville's Andre Ward on the musical's tour
if it's for you, it's for you - and if it's not, that's okay because the other door will open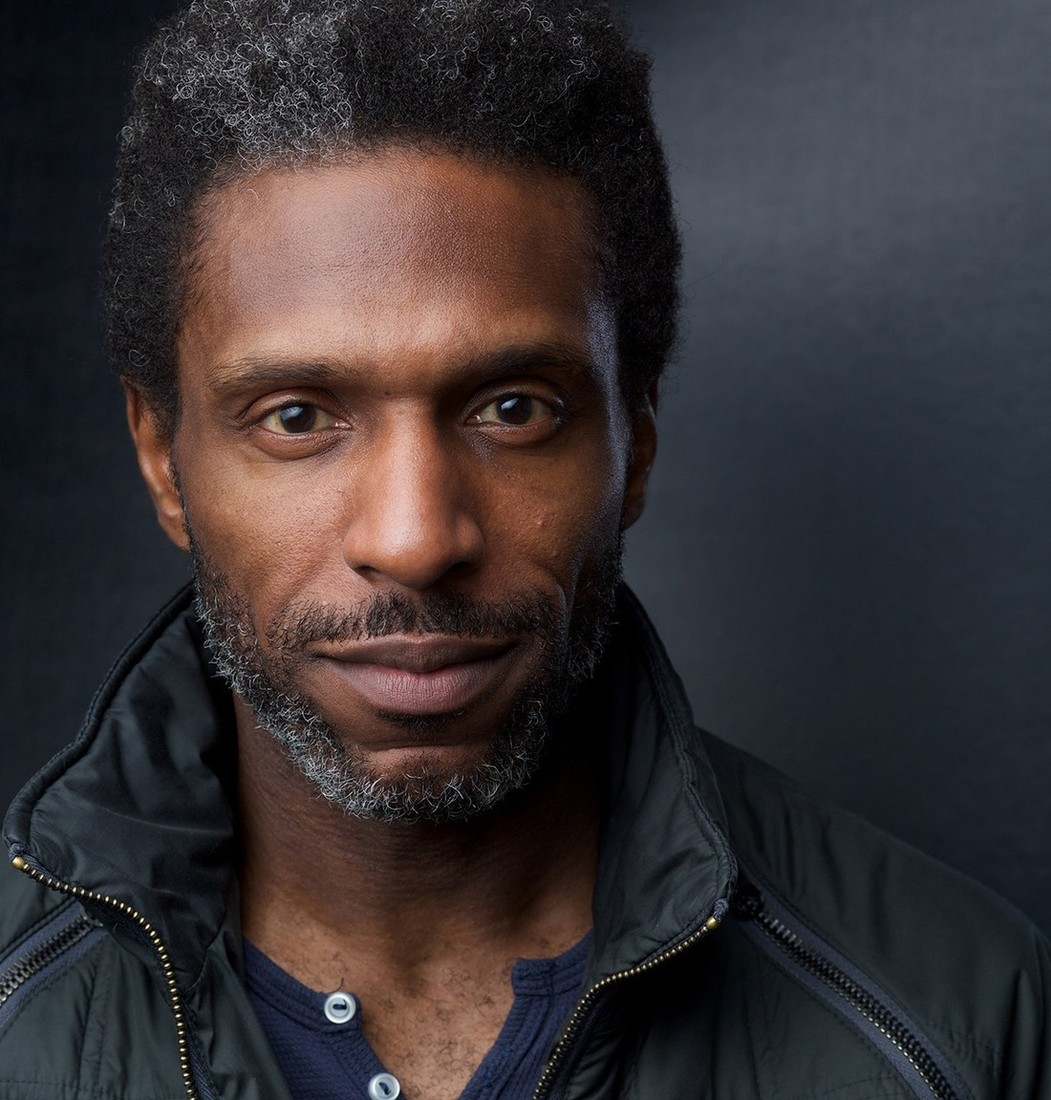 The pre-Broadway tour and Broadway premiere of Escape to Margaritaville, the new musical featuring the songs of iconic singer-songwriter-author Jimmy Buffett, is currently playing at the Oriental Theatre, November 9 – December 2.
Andre Ward (Jamal) took a moment to chat with ChicagoPride.com. Ward's Broadway credits include: Something Rotten!, Rock of Ages, Xanadu, The Producers, Saturday Night Fever. National Tours: Pippin, The Producers, Cinderella, Ragtime, Dreamgirls. Regional: Ain't Misbehavin' (Portland Center Stage), Putting it Together (Syracuse Stage), Pippin (Goodspeed), Elegies (Barrington Stage), Jelly's Last Jam (The Alliance), Lucky Duck (The Old Globe). TV: "Master of None," "Broad City," "Elementary," "High Maintenance." 
Escape to Margaritaville is a musical comedy getaway featuring original songs and the most-loved Jimmy Buffett classics, including "Come Monday," "Volcano," "Cheeseburger in Paradise," and many more.  
With a book by Emmy® Award winner Greg Garcia ("My Name Is Earl," "Raising Hope") and Emmy® Award nominee Mike O'Malley ("Survivor's Remorse," "Shameless"), this new production is choreographed by Tony Award® nominee Kelly Devine (Come From Away, Rock of Ages) and directed by Tony Award® winner and La Jolla Playhouse Artistic Director Christopher Ashley (Come From Away, Memphis).
MI: Hi Andre, thank you so much time for us to chat - and congratulations on your role and for the successful opening night!
AW: Oh, thank you. It was really cool. It was just a buzz, so wonderful. 
And Chicago, I felt like it was coming home for me again. I actually opened the Oriental when it was the Ford Center, live. I opened in the production of Ragtime 20 years ago. It felt like coming home to me, being in the theater again. It was so great and being in the theater with the show.
MI: Welcome back!
AW: It's wonderful to be back. I love, love, love Chicago.
MI: Let's talk "Escape to Margaritaville." Tell us a little bit about the production.
AW: Oh, it's a lovely story. It's basically boy meets girl. These two women go for the bachelorette weekend to the Margaritaville Hotel and Bar in the Caribbean and they meet Telly and Brick - Brick the bartender and Telly the singer for the bar. Like what happens in lots of musicals, they sort of fall for each other and they have couple of obstacles. But, it's a really beautiful and really fun celebration and encompasses Jimmy Buffett's music. He's like an American Poet so it's so beautiful.
MI: Personally, what's your favorite part of the musical that will get people excited to see the show while in Chicago?
AW: Oh my goodness. I mean, the opening number, License to Chill, is just like a great punch out of the gate.
Then, of course, I lead this number called Volcano, which is really fun. And the way we get into Margaritaville, it's just a beautiful and lovely surprise. I don't think anybody sees it coming and it's really, really beautiful. It's really cool. 
And, if you love Cheeseburger in Paradise, you're going to love Cheeseburger in Paradise in our show. I can'tsay anything more about it. But see it, and you will walk away definitely being a fan.
MI: Yes, I've been thinking about Cheeseburgers since! And your feature performance of "Volcano" was quite fun!
Speaking of fun, it was great to see Jimmy Buffett do a little mini-concert after the show's opening night.

(l-r) Alison Luff (hand raised), Lisa Howard, Lin-manuel Miranda, Jimmy Buffett, and Paul Alexander Nolan at Escape to Margaritaville at Chicago's Oriental Theatre - photo by Amy Boyle
AW: He's fantastic. He's so genuine and down to earth and authentic. It's really cool and he's been that way since the very beginning. It's wonderful.
MI: Yeah. Definitely. So, tell us a little bit about your story. How did you get involved in theater?
AW: Oh gosh, I got involved in theater... I was in the fourth grade in Catholic school and my grandfather was the program director at my school. My teacher, Sister Regina, pulled my grandfather aside and he said, "Andre's a delight, although he's very talkative in class and so we need to get him something to do for this extra energy." 
She recommended a children's theater in Las Vegas called Rainbow Company. My grandfather took me there and that's when I started taking acting classes. Things sort of snowballed from there.
MI: So, what's been your favorite role to date.
AW: Oh goodness, besides Jamal in "Margaritaville." It's always so wonderful to be able to originate a role in a Broadway musical. It's thrilling and I've been doing this show Escape to Margaritaville since the very, very first reading in 2015. So, it's been a really cool path to Broadway for this show. 
But, besides Jamal, I will say I loved doing a couple - the leading player in Pippin. I did a tour of that back in 2006, 2007. That was really cool, really fun. Dynamic role. 
And, I did the original Broadway company of Xanadu and I had a ball doing that show. It was such a fun show. I also did Rock of Ages on Broadway for the entire run.
MI: You've gotten to do a great mix of fun shows then!
AW: I really do. I have had the gift of doing the most fun shows, I think.
MI: So who are some of your acting or performances influences over the years? Who's inspired you?
AW: Well, I got a chance to work with Whoopi Goldberg in Xanadu and with her professionalism, authenticity and what you see is what you get and her humility really struck me and inspired me as a person and as a performer - really as a person. 
The other person is Sterling K. Brown who everyone knows because he's on "This is Us" and he also won the Emmy for "This is Us" and he won the Emmy for "The People vs. OJ." He is an inspiration to me because his ability to be vulnerable and strong is such a unique and beautiful combination. He's an amazing actor. I've never met him but I'm inspired by his work.
MI: So, is there a dream role in any play or musical you'd love to portray.
AW: There's a new work that I've been working on for a while. It's called "The 1993 Melancholy" and I've been doing it with this off Broadway theater company in New York called King Company. I play this character Byron who is an older sort of gender bending character who's dying. It's been a really interesting role to help craft and create. It's lovely. I can't wait to see what happens with that piece later on down the line. But, it's always fun to create new things.
The beautiful thing about this business and theater is the ability to create new roles and really dig in and work with wonderful directors. Chris Ashley is an amazingly smart and gifted, insightful director and Kelly Devine is such a beautiful collaborator and choreographer. I just feel really, really fortunate to be able to work with them. And Michael O'Malley and Greg Garcia - I've never had to add any words because their words are all I need.
MI: So, you mentioned that you've been in Chicago before. Do you have any favorite restaurants, hang outs?
AW:  We've been working so hard since we've been here, which has been such a joy. I've not been out to very many restaurants since I've been back. But, I have a friend in town and I think we're going to lunch on Monday. I'm sort of looking forward to it!
But I haven't been to the Art Institute since I've been back and that was one of my favorite places to go when I was here last time.
MI: Well, definitely spend some time playing tourist!
AW: I know. I'm excited. Now that the show is open, we have some time for me to get out there.
MI: Are there any charities that are near and dear to your heart?
AW: Oh gosh. Broadway Cares, of course, is a near and dear charity to me. The Actor's Fund also. Also, a friend of mine does Covenant House and it's a beautiful charity. It's a beautiful place for youth that I want to know more about. My friend does work for them all the time, every year and there's a woman in the cast that does work with them all around the country. It can sound trite, but really, children are our future. I was a child of a single mother, and if there weren't certain people along the way that had taken an interest in me - Sister Regina, my very first nun in daycare - they took and interest and said, "pursue this. You should keep singing, you should keep talking; you should keep telling stories." 
We all need those people who encourage us over the years.
MI: So from all of that good, positive advice that you've gotten, what would be the most significant one you would give youth today?
AW: Oh my goodness. I was just talking about something sort of like this with someone, too, the other day. We were talking about always being ready for whatever opportunities present themselves. Because often times you say, "I want this thing. I want that. I want this. I want that." And then you get it, and you can't hold onto it. 
It's always about being energetically inhabiting the thing that you want to be.
MI: Good advice.
AW: Yeah. One of the women from Rock of Ages told me one day... She said, "Andre, you have to do your work and be comfortable in your work and know that whatever audition you go for, whatever you do. If it is your job, there is nothing you can do wrong. And, if it's not your job, there's nothing you can do right. So, just go in and be you and be comfortable."
MI: Wow.
AW: Yeah. Do the work and then let the rest speak for itself and know that it feels personal, I knew it for me when I was younger. It all feels so personal, but if it's for you, it's for you. And if it's not, that's okay because the other door will open. The right door will open.
MI: Absolutely! Well, Andre, this has been great spending time with you! Thank you so much!
And by the way, your performance during the song Volcano was outstanding. It was like one big party.

(l-r) Lin-manuel Miranda, Jimmy Buffett, Paul Alexander Nolan, and Eric Petersen at Escape to Margaritaville at Chicago's Oriental Theatre - photo by Amy Boyle
AW: It's a beautiful celebration. It really is a celebration of Jimmy's music. It brings people together and we just have such a good time together. We're not just a company of people. We are a company of people who are really friends.
MI: And it's great that the show also has an amazing message about life and people, too.
AW: Yeah.
MI: Again, thank you so much for taking time to chat! And good luck on the rest of the tour. I hope you get to enjoy the city a little bit more.
AW: Absolutely. My pleasure! I do, too. I'm going to get out and have a great time, I do believe!
Ticket Information
Individual tickets for Escape to Margaritaville are on-sale now.  Tickets are available now for groups of 10 or more by calling Broadway In Chicago Group Sales at (312) 977-1710. Tickets are available at all Broadway In Chicago Box Offices (24 W. Randolph St., 151 W. Randolph St., 18 W. Monroe St. and 175 E. Chestnut), the Broadway In Chicago Ticket Line at (800) 775-2000 and online at www.BroadwayInChicago.com.
Interviewed by Matt Inawat. Ron Matthew Inawat is president of the GoPride Network and contributes to ChicagoPride.com, PrideLA.com and other sites within the GoPride Network. Follow @cpmatthew