GA parents kick out son after gay prom date battle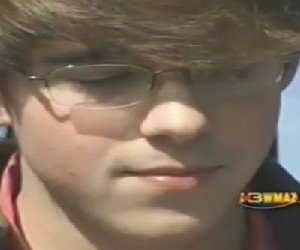 georgia teen, derrick martin, kicked out of house
Cochran, GA - The parents of 18-year-old Derrick Martin, the Georgia student who fought to bring his boyfriend to the prom, have kicked him out of the house, the Macon, Georgia-based website macon.com reported.
Martin requested approval to bring his same-sex date to the April 17 prom dance in January. Bleckley County High School requires approval in advance for bringing a prom date that is not a student enrolled in the county.
The school's decision to allow Martin to bring his boyfriend to the prom and the ensuing media attention resulted in Martin's ouster from his house. He is reportedly staying with a friend.
Support for the teen has swelled since the story broke. The
Facebook page
"We support Derrick Martin taking his boyfriend to the prom" has attracted 1,525 members since yesterday. And offers ranging from renting Martin and his boyfriend a limo to buying the pair dinner on prom night have also flooded in.
"I appreciate it," Martin said. "I was speechless that they said they would buy me dinner or buy me a tux in case someone messed mine up."
Martin's story comes on the heels of a Fulton, Mississippi high school decision to cancel its annual prom dance rather than allow an openly lesbian student to bring her girlfriend.
With the help of the ACLU, 18-year-old Constance McMillen is suing the school board. But while a federal judge has sided with the teen, he has also refused to force the school to hold its annual prom. The case is expected to go to trial.
Bleckley County High School principal Michelle Masters said there is no school policy that prohibits a student from bringing a same-sex date to the annual dance.