ACLU claims victory in gay teen denied prom ruling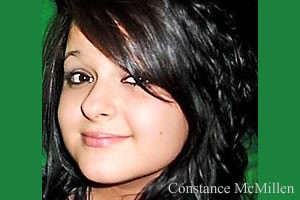 photo credit // ontopmag.com
The
American Civil Liberties Union
(ACLU) is claiming victory after a federal judge agreed a Fulton, Mississippi school violated the rights of a lesbian student when it refused to allow her to attend the prom with her girlfriend.
But US District Judge Glen H. Davidson said he would not force the school to hold the event, the AP reported.
With the assistance of the ACLU, 18-year-old Constance McMillen sued the Itawamba County School District after it decided to cancel the Itawamba Agricultural High School (IAHS) prom dance for junior and senior students rather than allow McMillen to attend with her girlfriend and wear a tuxedo.
Davidson denied the ACLU's request for a preliminary injunction that would have forced the school to hold the April 2 dance, opting instead to hold a trial at a later date.
"We consider this a victory," Kristy Bennet, legal director of ACLU Mississippi, told the news service.
McMillen contacted the ACLU after school officials told her she could not attend the dance with her girlfriend, also a student at IAHS, and that if they arrived separately but slow-danced together they might be kicked out.
A February 5 memo addressed to junior and senior students stated a prom date "must be of the opposite sex."
School officials said they canceled the event because McMillen's challenge had caused disruptions.
Since launching the lawsuit, McMillen has appeared on various television programs, including
The Ellen DeGeneres Show
where its host Ellen DeGeneres presented her with a $30,000 college scholarship.