Gay Senate candidate denied participation in WTTW debate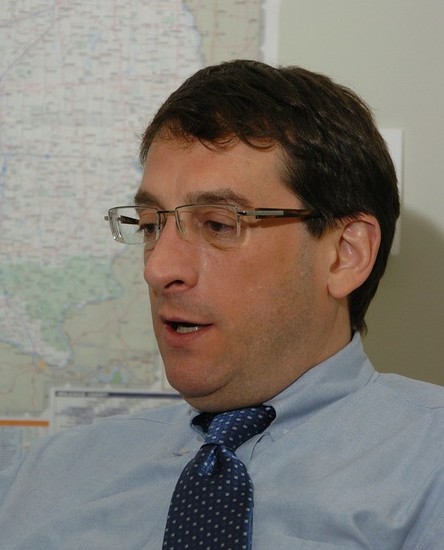 photo credit // jay shaff
Chicago, IL - Openly gay U.S. Senate candidate Jacob Meister has been denied a place in tonight's debate between Democrat Senate candidates hosted by Chicago PBS television station WTTW.
An attorney for the Meister for U.S. Senate campaign is asking the Federal Communications Commission to find WTTW in violation of FCC rules for its exclusion.
"The only fact, which appears to distinguish Mr. Meister from any of the other Democratic Party candidates, is that Mr. Meister is gay," said Meister attorney David Axelrod, who shares no relation to the White House staff member of the same name.
Meister said "WTTW's decision to exclude me isn't based on any reasonable or accurate standard, whether in a court of law or the court of public opinion. My inclusion is about access. It is about fairness and the right of every Illinois voter to be given the opportunity to choose the candidate who he or she believes is best suited to hold the office of United States senator."
"WTTW is not a commercial broadcast station. It is a public entity funded by the state of Illinois and the federal government," Axelrod said. "As a public agent, WTTW has a legal and moral responsibility to provide the citizenry with an unbiased point of view. The only reason we can see for Mr. Meister's exclusion is his sexual orientation."
WTTW is owned and operated by by Window to the World Communications Inc., a not-for-profit broadcasting entity.
An attempt to get comment from WTTW was unsuccessful.
Meister has participated in earlier debates sponsored by the League of Women Voters, Better Government Association,
Union League Club
of Chicago, Southern Illinois University College Democrats, Lincoln Park Neighbors United for Peace and DePaul University, the Northern Illinois Coordinated Campaign Committee in Rockford and CITV (Community Information Television) in Lincoln.
Tonight's debate includes Alexi Giannoulias, who has consistently led in polls, Cheryle Jackson and David Hoffman.
The primary is February 2.