Milo Yiannopoulos marries boyfriend in Hawaii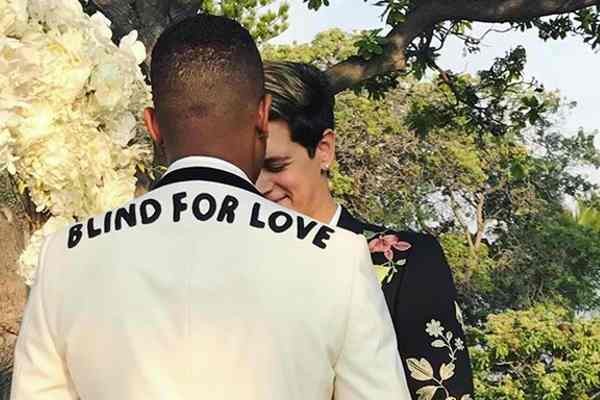 milo yiannopoulos marries boyfriend in hawaii
Conservative Milo Yiannopoulos married his long-time boyfriend in Hawaii.
According to
Newsweek
, Yiannopoulos and his partner, identified only as John, exchanged vows at the Four Seasons Resort Hualalai on Sunday.
The 32-year-old Yiannopoulos posted photos from the ceremony and reception on Instagram. But in each photo his new husband's face is cropped out. John's name was gleaned from a black and white photo from a seating place card that Yiannopoulos posted.
Yiannopoulos in February announced that he had quit Breitbart News, the alt-right website with close ties to President Donald Trump, amid criticism over comments he made that appeared to condone pedophilia. The comments also cost him a book deal with Simon & Schuster.
Yiannopoulos also posted a headline from the Daily Mail announcing his nuptials: "Alt-right poster boy Milo Yiannopoulos gets married in Hawaii – but crops out his new husband's face from all social media pics." He captioned the link "WORST WHITE SUPREMACIST EVER," a reference to his husband's African heritage.
In another post, he targeted transgender comic Shon Faye after she made fun of his wedding outfit.
"Funny old world where I can't even catch a dick yet Milo Yiannopoulos can get married without even growing out those ghastly frosted tips," Faye wrote, then added in a separate post, "How can theologians reason the existence of a good and just God that doesn't smite Milo for that floral print." Yiannopoulos, who has described himself as a "proud free-speech warrior," responded: "The fact that trannies can't recognize and don't appreciate Gucci just proves they are mentally ill."