Midsommarfest kicks off Chicago's festival season this weekend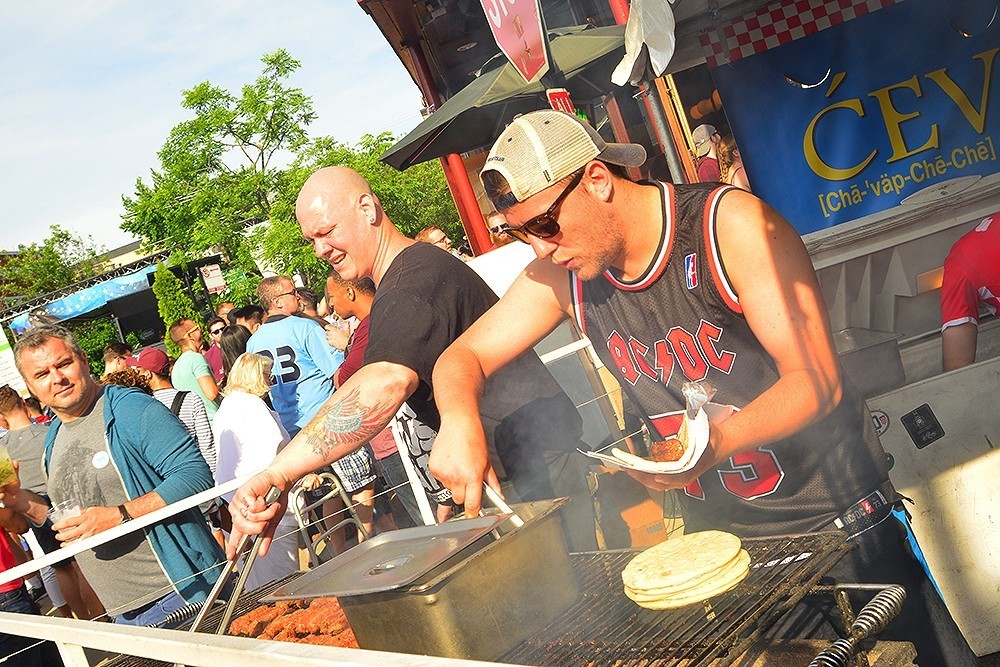 andersonville midsommarfest 2016
photo credit // eamonn sexton
Chicago Equality Rally on Sunday, June 11 to coincide with Andersonville Midsommarfest
Chicago, IL - Midsommarfest returns to Andersonville for its 52nd year this weekend, bringing with it two days and three nights of music and shopping, food and drink to help kick off the Chicago summer neighborhood street festival season.
Last year's event drew an estimated 50,000 people to the six blocks of Clark Street between Foster and Catalpa that make up the heart of this far-north neighborhood, known for its Swedish heritage and current identity as a more relaxed alternative to Boystown.
The street festival opens Friday, June 9 from 5 p.m. to 10 p.m. with one stage for music - including 16 Candles at 8 p.m. - and a smaller selection of booths and vendors located along Clark Street between Catalpa and Balmoral.
Midsommarfest goes full blast on Saturday, June 10 and Sunday, June 11 from 11 a.m. - 10 p.m. along Clark Street from Foster to Catalpa with two dozen food vendors offering international fare and festival favorites, local artists, and five entertainments stages featuring festival headliners Catfight, Wedding Banned, Abba Salute and more.
The Pride Stage, anchored by local, gay-owned businesses, returns to the corner of Clark Street and Balmoral Ave. and includes entertainment from DJs Laura B., Jorge and Moose, plus the Best of Maryoke hosted by Kevin Florian on Saturday at 3 p.m.
On Sunday at 11 a.m., Chicago's LGBT community and allies will gather at the Midsommmarfest Pride Stage for the
Chicago Equality Rally
in solidarity with the Equality March for Unity and Pride in Washington, D.C.
Actor, writer, and producer Fawzia Mirza, Brian C. Johnson of
Equality Illinois
, and LGBT activist Candace Gingrich among those scheduled to appear at the rally, which is being organized by the
Andersonville Chamber of Commerce
with assistance from community partners.
Admission to Andersonville Midsommarfest is a $10 suggested donation, with proceeds benefiting the work of the Andersonville Chamber of Commerce. In addition, the group will give $1 from each individual gate donation on June 11 to three Illinois-based organizations:
Center on Halsted
, Equality Illinois and Ava's Change4Youth.
2017 Midsommarfest Entertainment:
Friday, June 9
|
Saturday, June 10
|
Sunday, June 11
Photos:
Midsommarfest - Saturday 2016
|
Midsommarfest - Sunday 2016