DJ Alex Cabot spins regularly around Chicago – with a Latin flair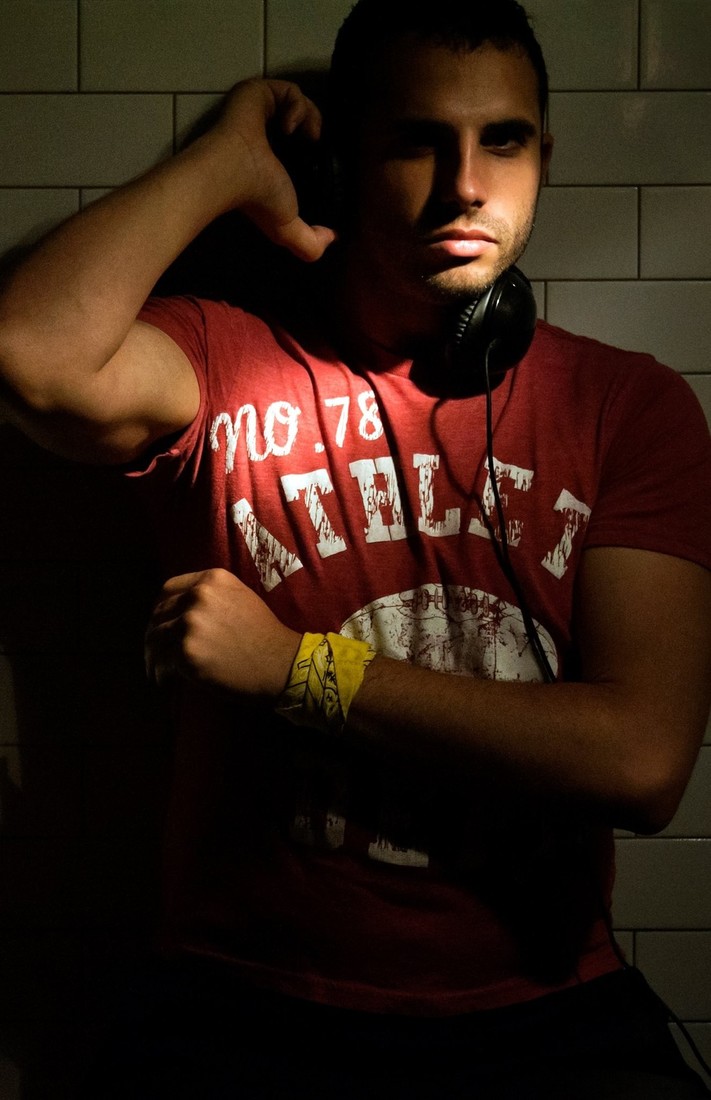 Will be spinning at IML's Black & Blue Ball on May 30
Chicago native Alex Cabot brings a Miami-infused Latin/Caribbean influence to his music.
As DJ Alex Cabot, he plays regularly at
Charlie's Chicago
in Lakeview for the club's Wet Wednesdays, and he also spins two or three Fridays a month at
Minibar
.
"When I lived in Miami, I learned how operate live dance floor lighting for about two years," he said. "Through that position, I got to work alongside many DJs and learned the craft from observing some amazing people that I still look up to as mentors today.
"My (DJ) style is house music with a Miami feel. I am Cuban, so you can definitely hear a Latin/Caribbean influence in my sets. I also like to incorporate music that covers a broad international spectrum so my sets have a bit of diversity."
The Lakeview resident, 28, has a busy spring. He was, for instance, DJ-ing at CLAW 16 (Cleveland Leather Awareness Weekend) for the AMP Pool Party on April 29. The party is sponsored by the AIDS Clinical Trials Unit of Case Western University. Plus, he will be spinning at this year's Black and Blue Ball held May 30 in conjunction with IML, as well as the
Grabby's
After Party at Charlie's on May 28.
Cabot also works security at Charlie's.
"My favorite part of being a DJ is having a job where I can create an environment that people can come to, forget about their worries and problems, and just dance, let go, and enjoy a magical musical journey," he said. "I have only been DJ-ing for a year, but I can tell my sets have evolved quite a bit. When I started, I was playing mostly at Manhole, so my sets always had more of an after-hours tone to it, but as I have been playing at various other venues, I had to break myself out of that, (and have) learned to remain true to myself and my style."
His DJ resume has included work at Hydrate and New Year's Eve at Charlie's.
"I usually shy away from playing too much commercial music, so the artists I favor are usually not names people recognize. But my top five producers are Jossep Garcia, Obra Primitiva, Rosabel (
Ralphi Rosario
and Abel Aguliera), Eddie Martinez, and Norty Cotto," he said. "DJ-ing for the gay community is a lot of fun. In a gay club, people are more invested and more enthusiastic about the music. It makes my job easier and far more exciting."
The Deeper Alex Cabot
Cabot started in Kabbalah in 2014 when he moved back to Chicago.
"I was (at) a low point in my life, having just gone through a plethora of issues," he said. "I was in search of trying to find myself and my purpose. I had seen on social media a friend of mine was part of the (Kabbalah) center here in Chicago, so I reached out to him and decided to take the Level 1 course.
"I am currently still a student of the wisdom and am pretty active with the Center here in Chicago."
Cabot said Kabbalah "changed my life completely for the better," he said.
"I really learned how to connect with my inner-self and use the tools of the wisdom to see that challenges are opportunities for me to work on improving myself, and by facing those obstacles willingly, having certainty that everything that happens is for the best, and restrict myself from feeding my ego, then I have the power to accomplish whatever I set my mind to."
So, does Kabbalah and being a DJ mix?
"Kabbalah teaches us that when it comes down to it, we are all beings of desire," he said. "We either desire for our own selfish reasons or we desire for the sake of sharing with others. When I DJ, I get to share my passion and love for music with others and facilitate a space full of energy and life. In return I feel a long-lasting fulfillment and joy on a deeper level as opposed to DJ-ing for purely ego or selfish reasons of wanting to be known or famous or having attention, which really only gives you temporary satisfaction."