Howard Brown Health expands to Chicago's south side
Sat. March 12, 2016 9:40 AM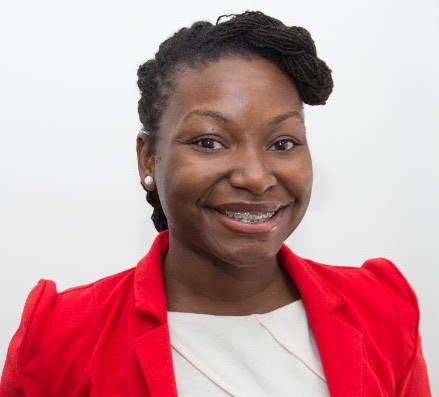 photo credit // howard brown health
Dr. Maya Green appointed Site Medical Director for the new clinic
Chicago, IL - Howard Brown Health, along with the Chicago Department of Public Health (CDPH), this week announced plans to expand Howard Brown's healthcare services to a clinic formerly operated by CDPH at 641 W. 63rd Street.
"Expanding services in Chicago's Englewood neighborhood is a great opportunity to reach more people with our brand of welcoming healthcare," said David Ernesto Munar, President and CEO of Howard Brown Health. "We have long discussed pathways to serve more of Chicago's communities, with a consistent eye towards the south side of the city where affirming, quality healthcare services are needed."
As part of the expansion, Howard Brown will provide comprehensive primary care and wellness services. CDPH will provide grant funding to provide care for uninsured, HIV-positive residents.
"The aim of our providers is to deliver holistic healthcare, free of stigma and judgment," said Munar.
Howard Brown also announced Dr. Maya Green as the Site Medical Director for its new 63rd Street clinic, slated to launch in May.
Dr. Green, MD, MPH has been a physician provider at the Ruth M. Rothstein CORE Center since 2012 where she serves as a Spanish bilingual, neonatal, pediatric, and adult HIV provider. She has also worked as a part-time provider at Howard Brown since 2014. Dr. Green completed an HIV Medicine Fellowship at Rush University Medical Center after receiving a Minority Clinical Fellowship from the HIV Medicine Association. She is also the founder of HIV Real Talk, a community-based HIV screening and prevention project in high-risk communities. In 2015, the Illinois Jaycees selected Dr. Green, as a recipient of its Outstanding Young Persons of Illinois award for her humanitarianism and voluntary leadership. This award recognizes young people throughout Illinois for excellence in their chosen fields, and great commitment to their respective communities.
"As a native of Chicago's south side, I'm proud to lead Howard Brown Health's expansion of full-spectrum healthcare services to an area of the city that needs it," said Dr. Green. "Englewood, just like Howard Brown's other clinic neighborhoods, has specific challenges and needs, and we look forward to addressing them with care."
The Englewood location will become Howard Brown's fifth health clinic with other sites in Lakeview, Uptown and the recently-opened clinic in Rogers Park on Chicago's north side.
"We look forward to expanding this level of service to meet the needs of Englewood and surrounding communities," added Munar.