Camp Wiggles Doggie Daycare opens in Lakeview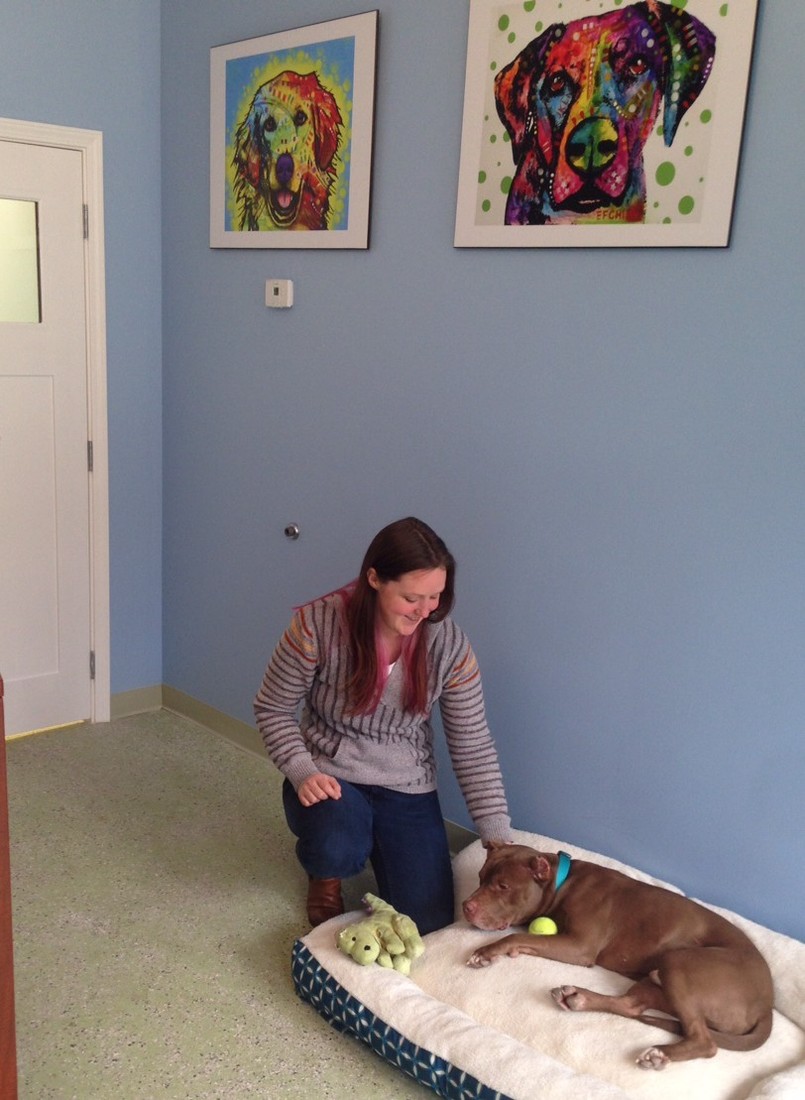 julie list of camp wiggles
New doggie daycare to open March 3 in Lakeview
Chicago, IL - Julie List left Chicago for San Francisco last year to complete her final year of doctoral training in clinical psychology with a focus on forensics.
That didn't happen. Instead, she returned to Chicago and followed her heart – and four furry paws. She is now the owner of Camp Wiggles Doggie Daycare, located at 3647 N. Halsted St., in the heart of Lakeview. Her business is located between Brook Electric Supply Company and the now-closed
Circuit Nightclub
, filling 6,500 square-feet.
"Forensic psychology isn't the happiest career, and I've always been a dog lover," said List, 33. "I just applied my knowledge of behavior, through psychology, to open a dog day-care."
Camp Wiggles is a unique, cage-free, open-play center, where dogs will be separated by size and temperament. The grand opening is Thursday, March 3.
"I think Camp Wiggles will be a terrific addition to the community," said Frank Friedman of Sterling Properties, which owns the building, which had been vacant.
Camp Wiggles offers pickup and drop-off service for dogs.
Dogs play at Camp Wiggles all day, then go home at night. Instead of boarding the dogs at the Halsted Street location, "we'll pick them up in the morning, feed them breakfast, bring them here to play, then bring them home, and feed them dinner. And someone will go back to the home to walk the dog before bed," List said. "When the dog's owners are out of town, the dog gets the benefit of the stimulation of playing all day and also the security of sleeping in their own home."
Camp Wiggles will open with four employees and soon grow to seven or 10, List said.
She expects to host up to 60 dogs, depending on their activity level and size.
"When you board a dog, be it in a cage or a suite, which (other) places now offer, the thing is, that dog is not in its natural environment," List said. "Anything that encourages routine is what's best for the dog. Getting to sleep at home, even while their owner is out of town, makes them keep a consistent routine."
List lives in Lakeview and is thrilled she found a facility nearby.
"Being from the Bay Area, I celebrate diversity and we're definitely happy to be located here," said List, who confirmed there will be openly LGBT employees at Camp Wiggles.