Neverland makes changes to Market Days party, announces new venue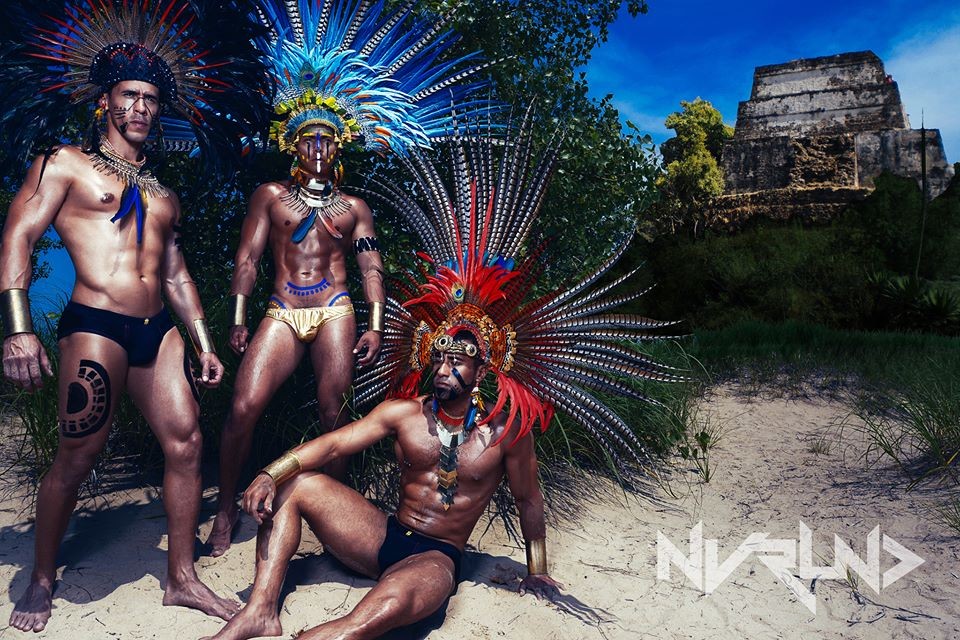 neverland presents 'origins' at circuit nightclub
photo credit // neverlandchicago.com
After coming under fire for 'Savages' theme, Neverland returns with new name and venue for tribal-themed Market Days party
Chicago, IL - On the heels of hosting three wildly successful Pride events in June, Neverland, Chicago's series of high-concept, over-the-top theme parties in the LGBT community, recently came under scrutiny after releasing posters for its upcoming Market Days weekend party.
The backlash came in response to the party's name, 'Savages', which was emblazoned under an image of a man in an elaborate feather headdress, loincloth-type garment and face paint. The response online was immediate with people accusing organizers of disrespect and cultural appropriation for indigenous-related items and words.
Neverland's co-founder and artistic director Anthony DiFiore
swiftly acknowledged the mistake, apologized and announced that they would be changing the name.
"Neverland is extremely disappointed with the negative reaction to the name of our upcoming Market Days party," the group responded in an official announcement. "More importantly, we are deeply saddened our decision has offended so many people. Please know that was never our intent."
The statement went on to explain the diversity of races and cultures within the team that creates Neverland's colorful themed parties and events.
Martin Luna, co-owner/co-founder of Neverland and costume designer, was the featured model in the 'Savages' artwork. Luna was born in the Campeche state of Mexico -- a region where the ancient Mayan culture once lived.
"He is portraying someone of his origins, not a Native American as some people have mistakenly implied," read the Neverland statement. "Our goal at Neverland is simply to create a fun dance party with excellent music and production. We choose themes that challenge our team to create something visually magnificent. The name 'Savages' was selected to best define the kind of fierce production we intend on creating."
"Neverland is about art, costumes, and high production. We've wanted to do a tribal theme for a long time, because the music at Neverland parties is tribal house (house music with drums), and our team has wanted to recreate beautiful tribal headdresses and outfits out of respect and celebration of past cultures."
According to DiFiore
, this particular party is meant to focus on ancient tribes like the Huns, Aztecs and Mayans, pointing to the style of the headdress and face paint in the controversial poster as well as a background depicting ancient Mesoamerican step pyramids.
After changing the party's name, DiFiore said they "will still celebrate ancient tribal cultures as we have intended to do all along."
Neverland has just announced the 'Origins' party found a host in

Circuit Nightclub

, 3641 N Halsted, in Boystown.
"There are few mega-clubs in the city of Chicago - let alone Boystown - built for the kind of giant dance parties and shows that make Neverland what it is," said DiFiore. "We're honored to be occupying this space, especially on Market Days weekend, which is our largest event of the year. As a theatre-head and someone who grew up going to as many concerts and festivals as I possibly could, I love any venue with a formal stage. Circuit has the stage, the sound system, the lights, and the raw space for us to create magic."
"One of my favorite aspects about Circuit is that it's right in Boystown," he added. "If people want to hop around first and have drinks on the strip before coming to see our production, they can easily do so."
Neverland is ready to celebrate ancient tribal cultures and the music, fashions and design they inspire with 'Origins' on Friday, August 7 from 10 p.m. until 4 a.m. The party features the world class DJ duo Issac Escalante and Alain Jackisky who headlined together at Winter Party Miami this year. Pre-sale general admission tickets are $40 and
available online
.