Out at Wrigley crowns national anthem finalists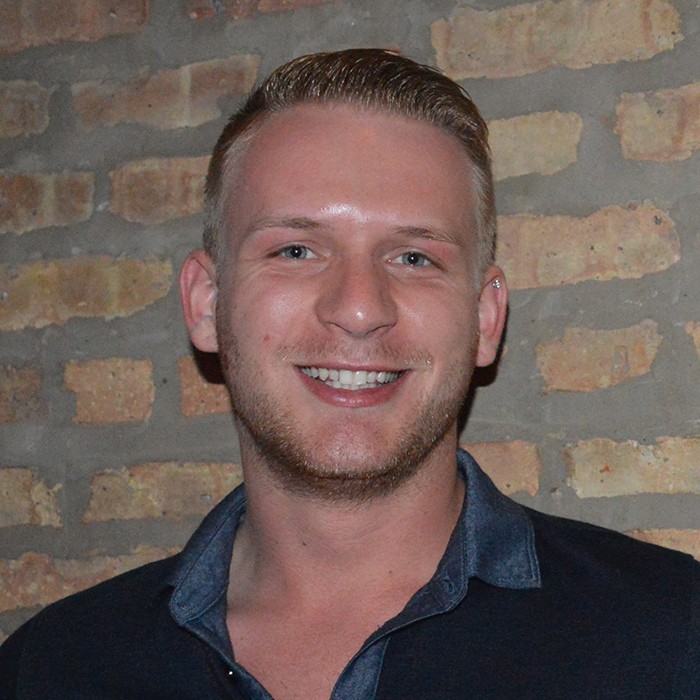 brandon rock, out at wrigley 2015 finalist
photo credit // chicagopride.com
Online voting opens for final spots
Chicago, IL - On Tuesday, semi-final auditions were held to find the national anthem performer for this year's 15th annual Out at Wrigley event, the largest and longest running annual LGBT sporting event in the country.
As part of Out at Wrigley, performers have competed over the last two months for the once in a lifetime chance to sing the national anthem at the Friendly Confines on game day. 
"This year features one of the most talented group of finalists," said Out at Wrigley founder Bill Gubrud. "We're also excited to add an online voting round to give singers another chance to make it to the finals."
Eight performers were selected by judges on Tuesday to advance to the final round. The judges included headline vocalist Amy Armstrong, lead singer of the band Sixteen Candles Adam LeBlanc, Adam Hickenbottom from Chicago Red Line cabaret, Out at Wrigley co-organizer Jackie Weinberg, singer Lionel Smith and GoPride Networks president Matt Inawat.
The finalists are Eric Briggs (
video
), Mikey Cappuccilli (
video
), James Gavin (
video
), D'Angelo Hampton (
video
), Jake Kowalczyk (
video
), Brandon Rock (
video
), Ellen Rodin (
video
), and Johnny Simkus (
video
), 
Online Voting -
Watch more performances and vote now
There is another opportunity for semi-finalists who were not selected to move forward to the next round. Additional finalists will be selected through the online voting system between now and July 5 at the
Out at Wrigley website
.
The winner, who will perform the national anthem at the Out at Wrigley event, will be selected during the last round of the competition on
July 7 at Hydrate
. 
Tickets to Out at Wrigley
Tickets for the Out at Wrigley event are still available. Attendees have the opportunity to purchase VIP Budweiser Patio seats for $162 (price includes all food and beverage that is offered) or right field terrace for $57.00 for the Chicago Cubs vs. Philadelphia Phillies Major League baseball (MLB) game.
A new offering this year, the Bud Patio Ticket will include spirit options, including Spiced Rum, Whiskey, Vodka and Mai Tai's to go along with Budweiser, Bud Light, Red Bridge Gluten Free Beer, Goose Island, 312 Urban Wheat & 312 Green Line.
The all-inclusive ticket's food options include 
grilled Vienna hot dogs, grilled chicken sandwiches, 
cheeseburgers, veggie burgers, salads, nachos, Cracker Jacks, peanuts, cookies, and gluten free 
popcorn (upon request).
Out at Wrigley proudly welcomes the following partners for this year's event: Anheuser Busch, ChicagoPride.com, Kellogg's,
Grab Magazine
, Windy City Times, The L Stop, and LKH Management.