Aaron Carter, En Vogue and newcomers Jack & Jack among headliners for 2015 Market Days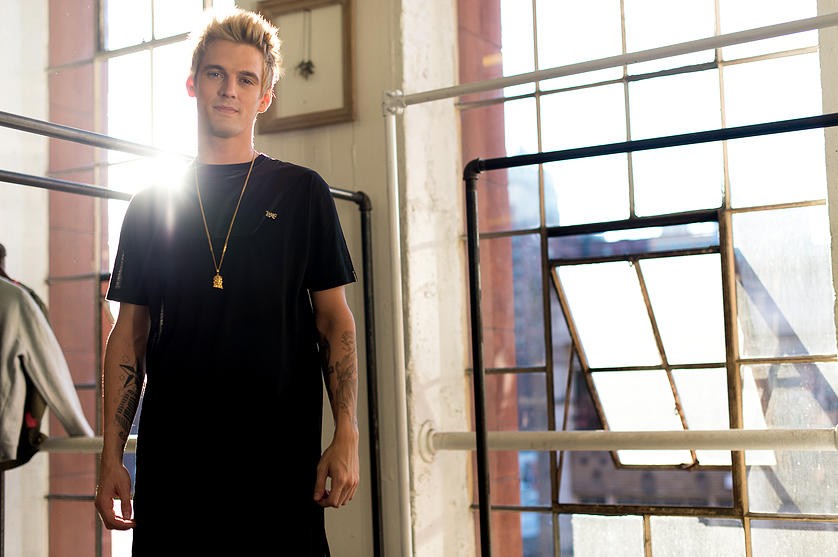 aaron carter returning to northalsted market days
Northalsted Market Days returns to Boystown, August 8 - 9
Chicago, IL - Just days after wrapping up another stellar Pride Fest, organizers offer ChicagoPride.com a preview of the 2015 music line-up for Northalsted Market Days, one of the largest street festivals in the Midwest.
Scheduled for August 8-9, the 34th annual Northalsted Market Days takes over North Halsted Street from Belmont to Addison every year, turning Boystown into a large summer celebration with three entertainment stages. The

Northalsted Business Alliance

(NBA) said there is "something for everyone" in this year's line-up.
Along with high-energy Aaron Carter -- who is returning for a third year -- other names like
Blu Cantrell,
R&B icons En Vogue, Erika Jayne and newcomers Jack Gilinsky and Jack Johnson, known to their combined 14 million social media followers as "Jack & Jack", will take the Main Stage at North Halsted and Addison.
Local favorites, including Abba Salute, Cat Fight and 16 Candles, will perform the Roscoe Stage at North Halsted and Roscoe.
Organizers said the full schedule, including 2 additional headliners, will be released the week of July 13.
Saturday, August 8
North Stage at Addison
1:45 pm Blu Cantrell
3:30 pm Who is Fancy
5:30 pm Jack & Jack
7:00 pm Xelle
8:30 pm EnVogue
Jazz/Cabaret Stage at Aldine
1:30 pm The Cabaret Project Presents: You Bette We Did!
3:45 pm The Flat Cats
6:00 pm The Cabaret Project Presents: Cher the Love
Roscoe Stage
1:00 pm Funkadesi
5:00 pm We are Nexus
5:40 pm Erika Jayne
6:30 pm Brynn Marie
9:00 pm STAY TUNED-TBA JULY 13
Sunday, August 9
North Stage at Addison
1:00 pm Aaron Carter
2:45 pm Sidewalk Chalk
5:00 pm STAY TUNED-TBA JULY 13
6:45 pm

Chicago Gay Men's Chorus
8:00 pm All 4 One
Jazz/Cabaret Stage at Aldine
1:30 pm The Cabaret Project Presents: Whiskey and Cherries
3:45 pm The Cabaret Project Presents: The Gay 90s
6:00 pm Amy & Freddy
Roscoe Stage
1:30 pm Bright Light Bright Light
3:45 pm Abba Salute
5:45 pm Catfight
8:00 pm 16 Candles